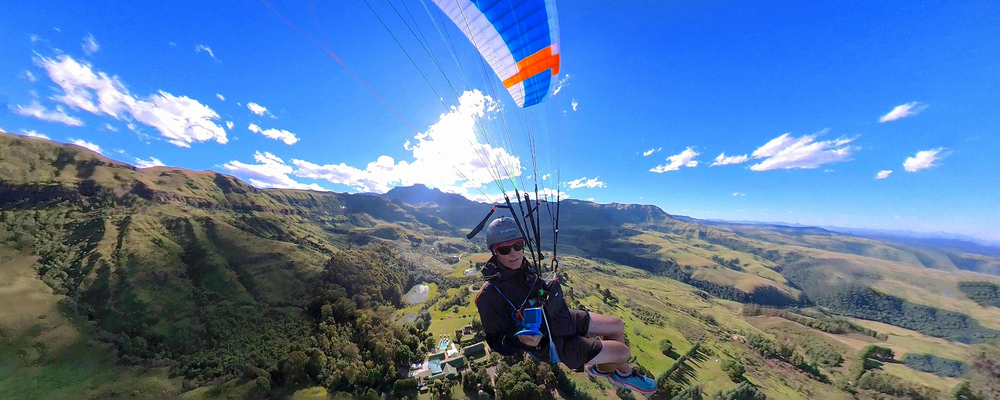 On the way to Mount Everest
Pierre Carter: 7Summits7Flights project – 2 to go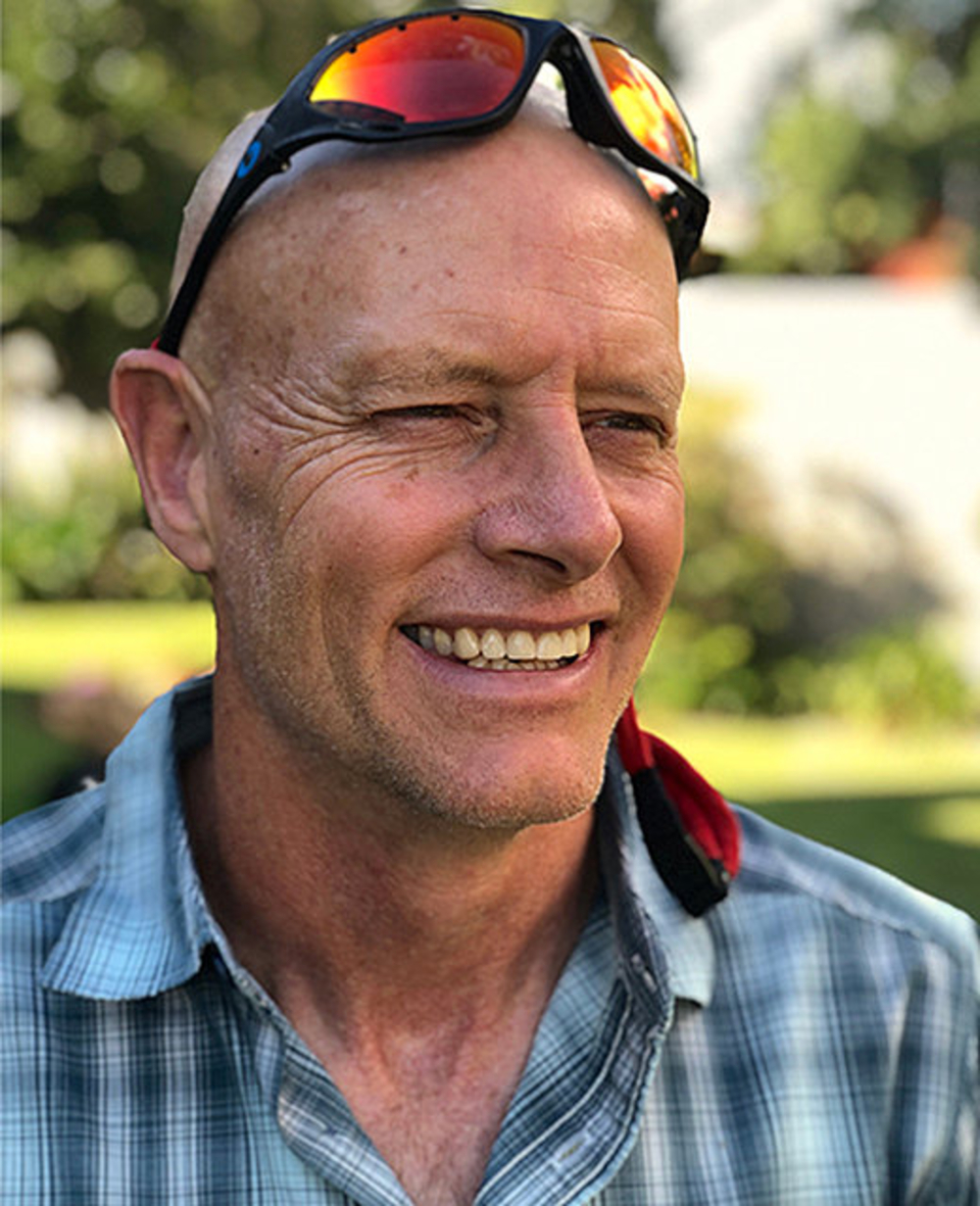 About 7Summits7Flights
Pierre Carter is passionate about adventure, mountaineering and paragliding. The South African has been journeying around the world for his 7Summits7Flights initiative. The former X-Alps athlete first thought about the idea of paragliding from the summit of the highest mountain on each continent, known as the 7 Summits, back in 1998. After 2000, he began his ascent to adventure. So far, Pierre has summited the highest mountains on five continents: Aconcagua, Elbrus, Carstensz Pyramid, Kilimanjaro, and Denali. Mount Everest and Mount Vinson in Antarctica are the last on his list, both of which he hopes to complete this year. 
Some luck required
Pierre says his biggest achievements will be to first survive the infamous Khumbu ice fall, then summit the mountain, and only then, hopefully with the weather being perfect, realise one of his dreams of flying off. He estimates there is only a 10 percent or less chance that the elements will come together to make this a reality. The South African has requested permission to take off from the world's highest peak – or surrounding areas. At the moment, he still awaiting a response from officials.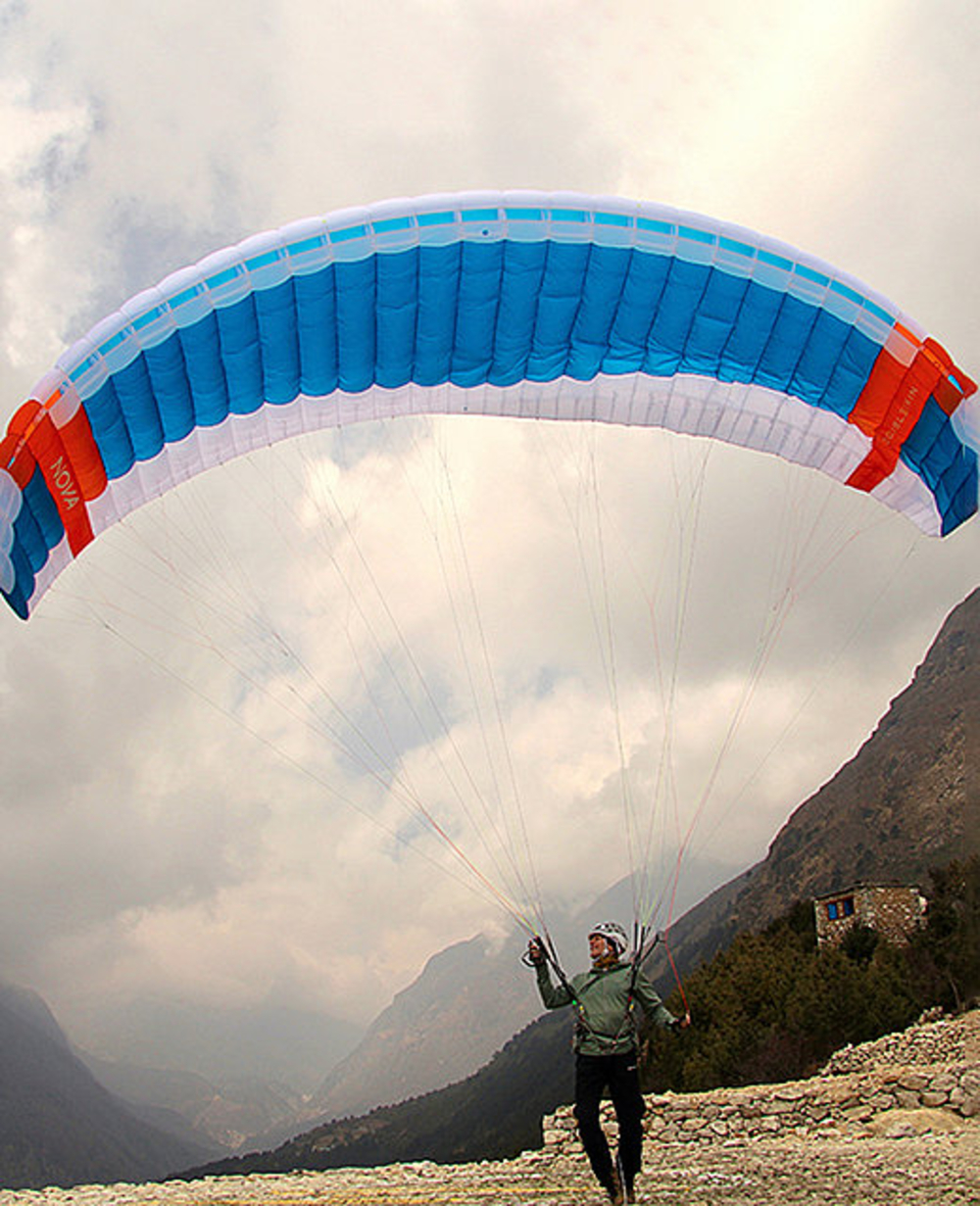 Why chosing the DOUBLESKIN
After intense testing, Pierre has chosen the NOVA DOUBLESKIN as his trusty paraglider for this incredible adventure. Pierre says that this ultralight EN A-wing offers the ideal amount of support and flexibility that will allow him to safely and successfully take off at high altitudes: "It ticks all the boxes."
On trail with friends, family and live tracking
For his trip, Pierre is taking a group of close friends and family members to accompany him to Everest Basecamp. At the moment, the team is about to leave the town on Namche Bazaar in the Khumbu area and head towards Everest Basecamp. He will then make the long ascent to the summit alone – with hopes to champion the peak and fly off in mid-May.
You can follow Pierre's exciting journey to the highest peak of the planet on one of Pierre's social media pages (Facebook / Instagram). On his page www.7summits7flights.co.za you can read about his previous adventures and follow the live tracking.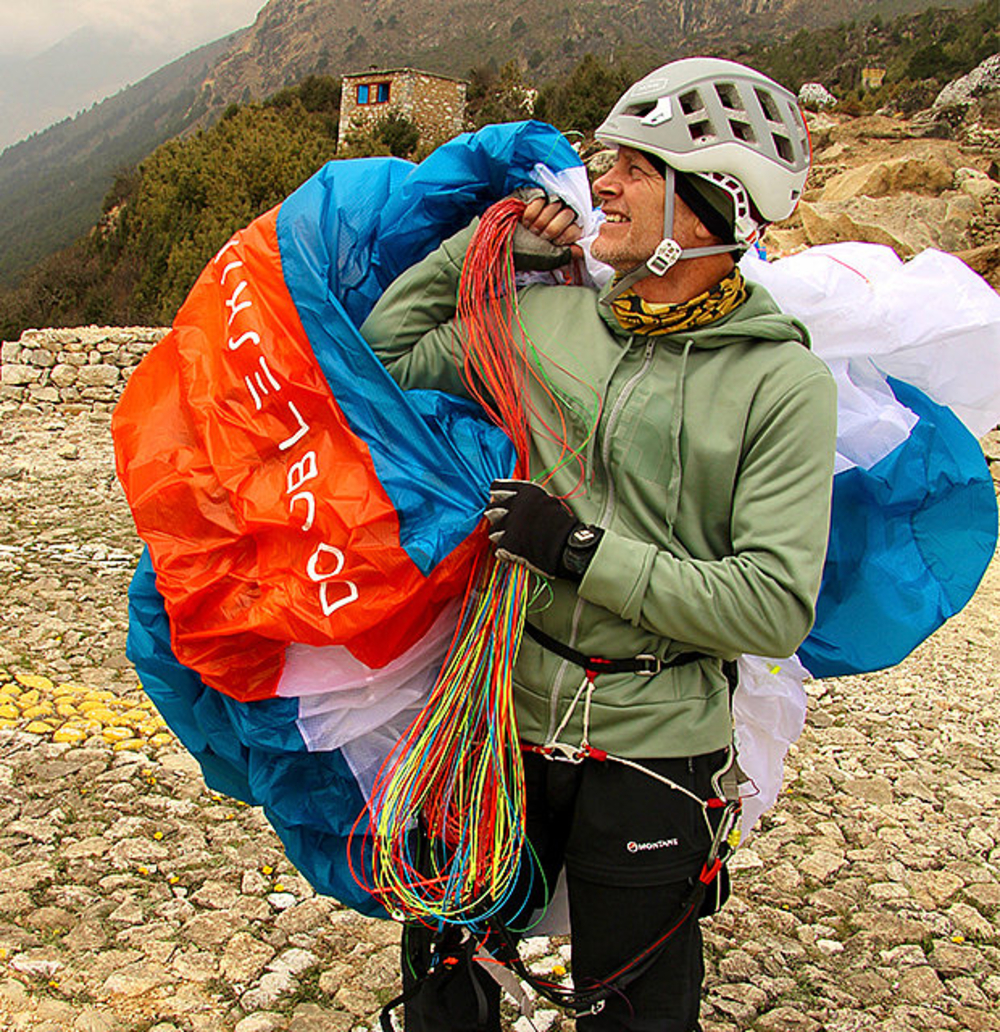 Pierre's hints: Launching in really high altitude
Below are Pierre's advice and preparation points when getting ready to fly at high altitude:
Before planning to climb a big mountain and fly off 6000m, 7000m or higher, fly from 3500 or 4000m first to understand and get the feel of the changes one is going to experience when taking off at altitude.
Before you go anywhere, make sure your body is acclimatised first. You never know, you might be forced to land above 6000m and spend the night high.
Ensure you have the most up to date weather forecast and know what the winds and weather are expected to do at various levels, from ground level up to and above your take-off.
A good consideration is to write down a simple checklist and stick it to your harness or outer layer of clothing so you don't forget an item like clipping in your speed bar.
If you can reach the top of the peak/ridge, go to the very top and check the prevailing wind. Wait a while to see if any changes occur.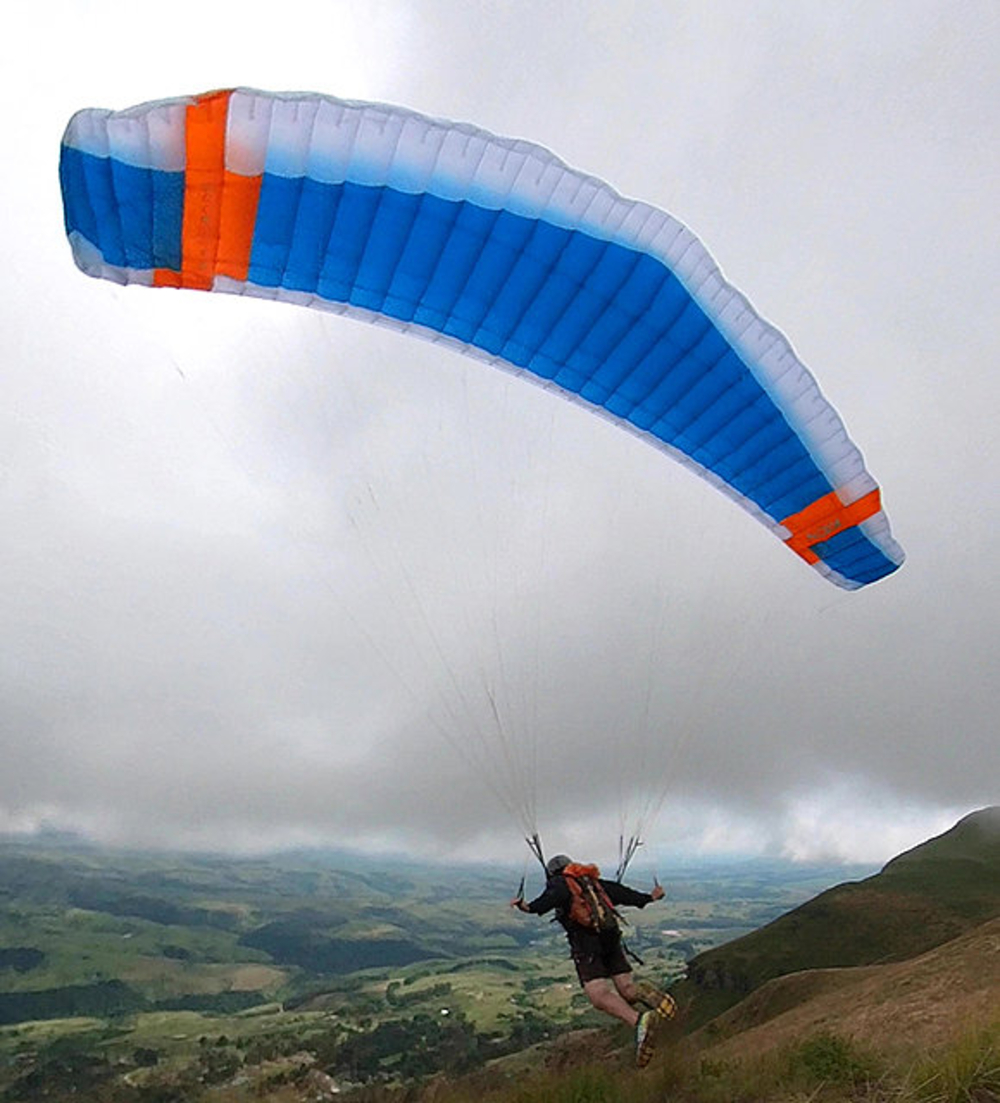 Try to find an easy layout area, free of any obvious dangers.
Check your layout thoroughly; remember you are going to be tired!
Make sure you launch on the first attempt, as setting everything out again will be exhausting.
Be prepared for your glider to behave differently: The air is less dense because of the altitude.
Expect your glider to accelerate into the air quicker on launch.
The glider will feel a lot more "agile" in general. The ground handling is going to be a bit more of a handful.
When launching, the ground speed is going to be a lot higher – be prepared to run like mad, and don't be tempted to slow the wing down. You need to generate lift! Even if it starts feeling uncomfortably fast, let the wing fly.
Be more gentle on the controls: let it fly! You'll find it stalls a lot quicker than down at sea level.
Remember, the better prepared you are, the easier it will be.
Enjoy, take lots of pictures and, most of all, land safely!