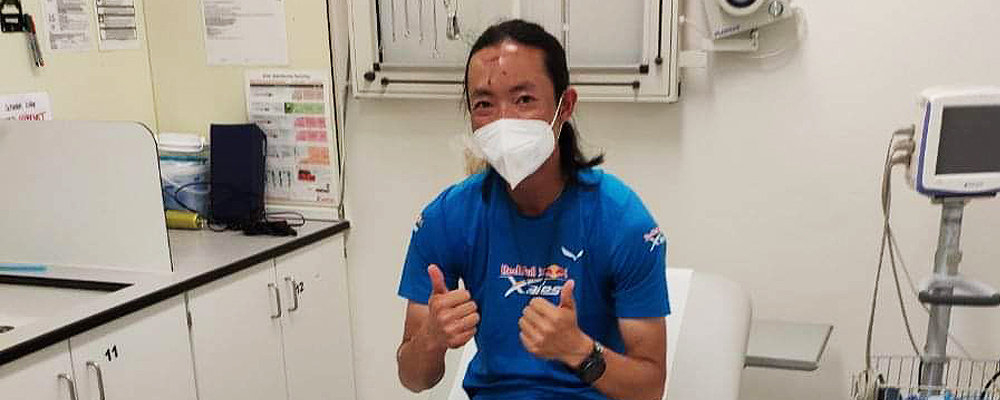 Day 4
NOVA Red Bull X-Alps Blog: How is Ken Oguma doing after his crash?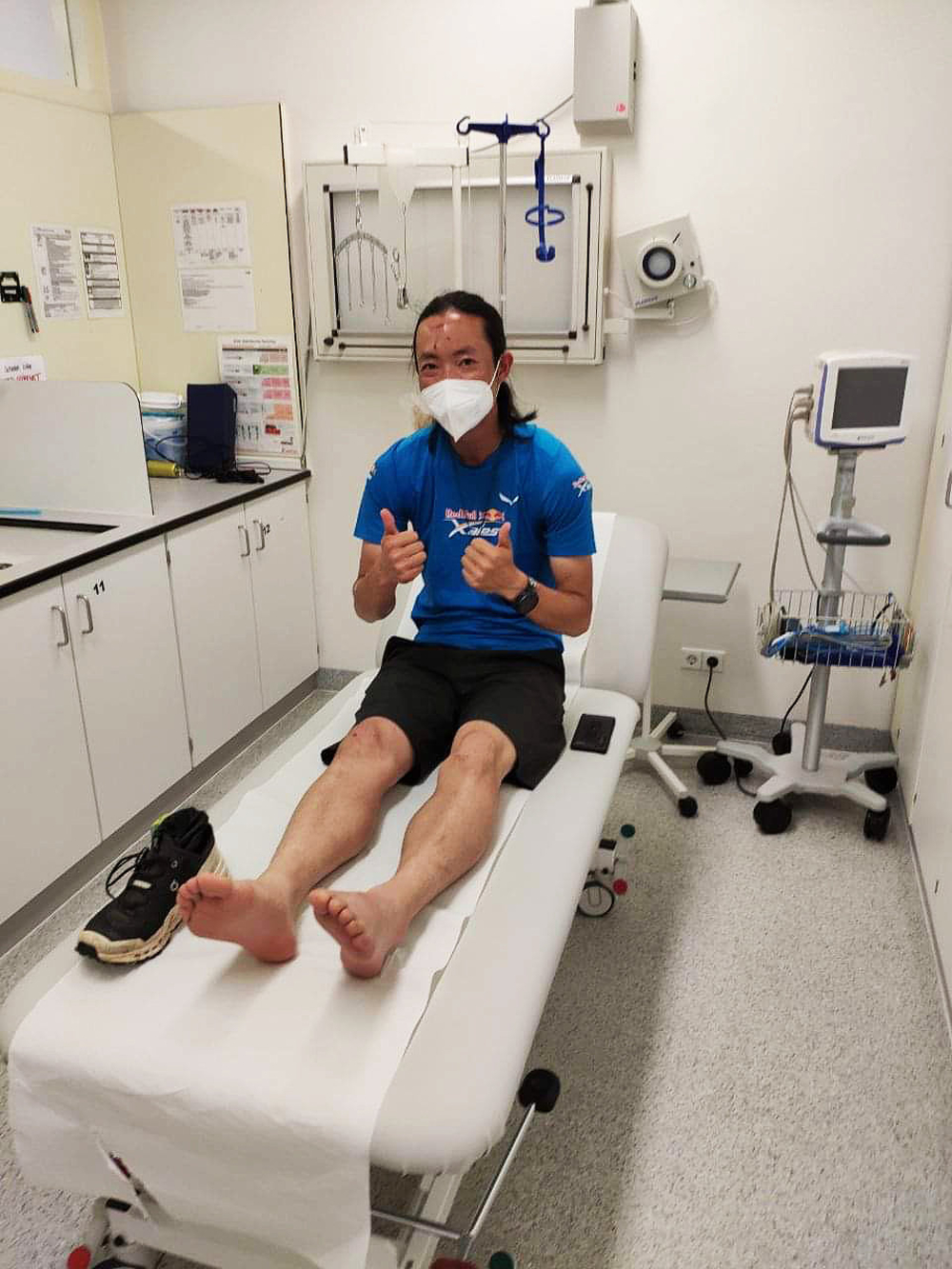 If you consider how much more difficult it is for all pilots from overseas or generally those who do not live in the Alps and have been flying there for years, Ken and his colleagues deserve a huge portion of respect for their achievements.
Yesterday, however, his X-Alps 2021 adventure came to an early and painful end: after taking off from Wildalpjoch, the 23-year-old flew north around the north side of Wendelstein and then crossed the ridge into the south slopes. There he got caught in the huge lee of this mountain group. He was literally washed off the sky and his plan to traverse to Heißenplatte on the south side of the valley failed thoroughly. Shortly before landing near Fischbachau, hiswing got a collapse and Ken "landed" very roughly. He slightly injured his face, but that's just a few scratches, as well as his foot. Because of the pain in his foot, he was taken to the hospital in Agatharied. There, after a computer tomography, they diagnosed a fracture of a metatarsal bone, which has to be operated on.
While Ken was initially still fighting and hopeful that he would be able to continue his adventure, this diagnosis was devastating for him. All the preparation, the commitment, the planning, the focus, the dream of a great adventure in the Alps – shattered in a few seconds.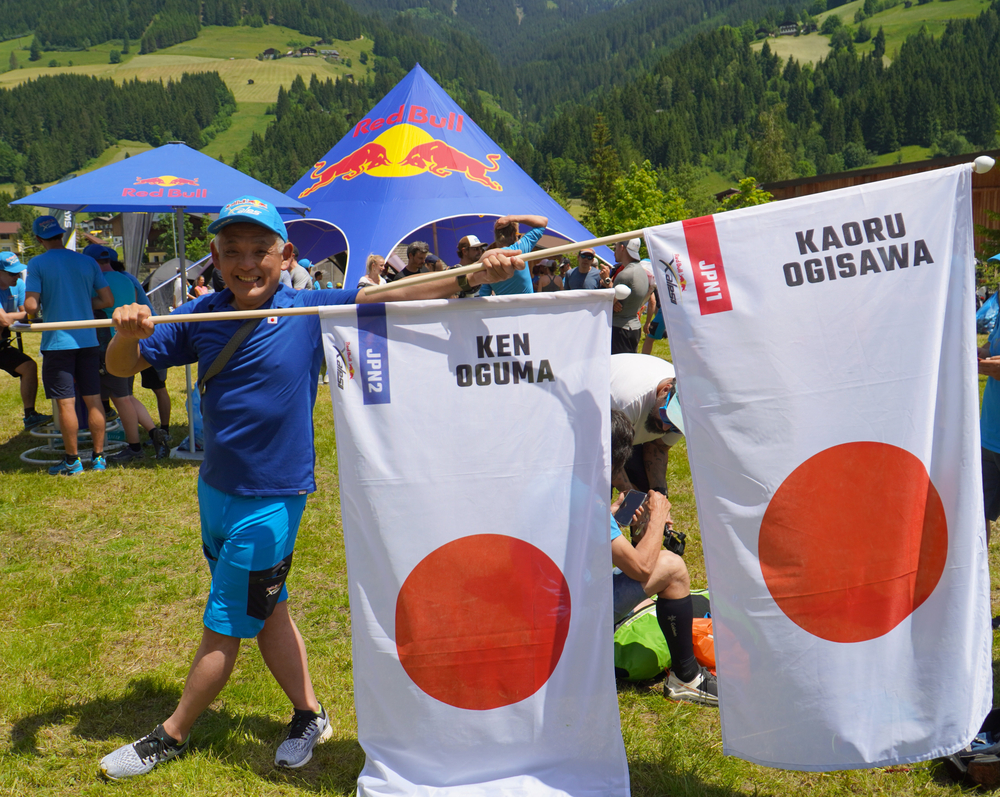 Dear Ken, the whole NOVA team is very proud of you. You have shown a great performance and human greatness. You deserve the greatest respect! We wish you a speedy and complete recovery. Keep your chin up! The next X-Alps will take place in two years!