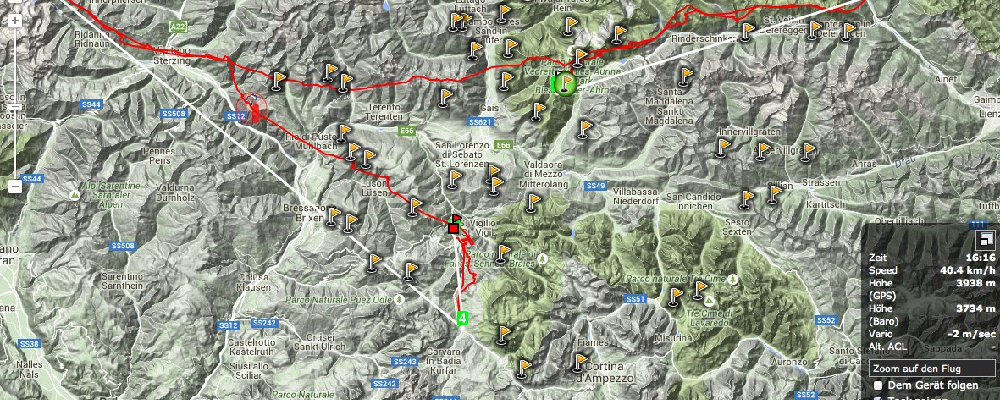 Robert Schaller completes a 209 km FAI triangle on a PRION 3
200+ km triangle on an EN A-wing
The 25-year-old student launched from Grente (South Tyrol), set his turnpoints near Grossglockner Mountain, west of Wilder Freiger (southern end of Stubai valley) and in the Badia valley (South Tyrol). He landed after 8:43 near St. Martin in Badia valley. He achieved this with an average speed of 24 km/h.

With this flight, Robert Schaller delivered decisive proof that it is possible to complete really long XC flights with EN-A certified wings, that offer a very high level of passive safety. We always called the PRION 3 an "allround wing" and purposely NOT a school wing. The PRION 3 has the potential for long XC flights and delivers plenty of fun for a wide range of pilots.
Schaller comments on his flight: "What I want to say with this flight is not 'Guys, fly more A-wings`Not at all! Fly whatever you can fly safely and what brings you joy. For a 200 km FAI triangle the classification of your wing  doesn't matter. QED."
Track of Robert Schaller's flight: http://www.xcontest.org/world/en/flights/detail:RobertSchaller/11.8.2015/07:59