Quality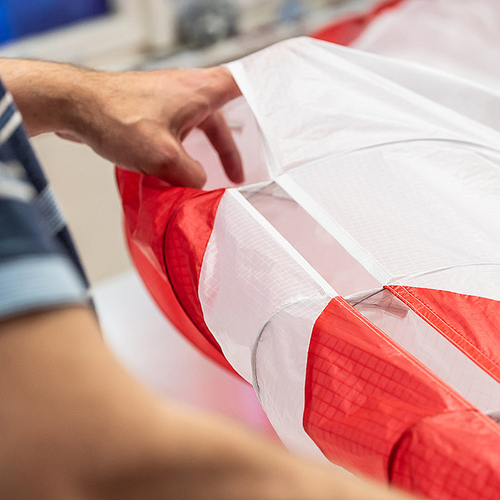 Quality & Responsibility
When discussing quality in paragliding often the focus is on externally visible issues: seams, fabric or symmetry. These are all important indicators for us too - but at NOVA we feel the term quality encompasses more.
Quality means a cycle of processes which begins with the right idea and ends in comprehensive customer service. In between lies responsible development and testing; serial production with routine inspection and a network of responsible dealers and approved service centres.
We don't just want to offer you a good wing - we want to give you the right one. Our highest priority is earning and maintaining the long-term trust of our customers. We equate quality with the satisfaction of our customers. If we matched your expectations, then we have provided a quality service.