Imprint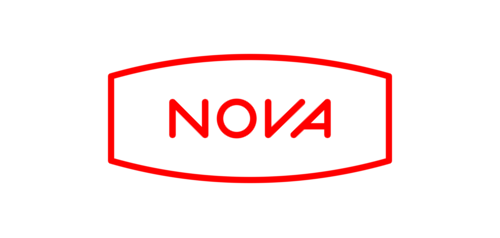 Imprint
Responsible for the content of this website:
NOVA Vertriebsgesellschaft m.b.H.
Auweg 14
6123 Terfens
Austria
info@nova.eu  
Tel: +43 522466026
Fax:  +43 52246602619
Bank details:
Raiffeisen Regionalbank Schwaz eGen, A-Vomp
IBAN: AT06 3632 2000 0301 7472
BIC: RZTIAT22322 
Concept:
Christoph Bessei  
Design concept:
Bureau Rabensteiner – bureaurabensteiner.at
Werner Luidolt – wernerluidolt.com
Programming:
Christoph Bessei  
Photos:
Fabian Gasteiger
Christoph Bessei
Mario Eder
Adi Geisegger  
Philipp Medicus
Vera Polaschegg
Luis Depping
Hosting:
Noris network AG – noris.net
Maps:
leaflet – an Open-Source JavaScript Library for Interactive Maps
OpenStreetMap – an Open-Source map
MapQuest Maps – Driving directions map
Social media icons:
Socicon – socicon.com
System icons:
Google System Icons
 
Company information
Company name: NOVA Vertriebsgesellschaft m.b.H.
Business purpose: Paragliders & flying equipment
Founded: 1989
Company number: FN87526s
UID number: ATU 23261805
Headquarters: 6123 Terfens, Austria
Tribunal seat: district court Schwaz, regional Court Innsbruck (Austria)
Chief executive officers: Christian Wehrfritz
Data protection officer: Christian Wehrfritz (datenschutz@nova.eu)
Disclaimer
1. Limitation of liability
The content of this website is created with the utmost care. However, we cannot guarantee the content is accuracte, complete or up-to-date. The use of the contents of the website is at the user's own risk. Contributions identified by name reflect the opinion of the respective author and not always our opinion. Accessing this website does not constitute any contractual relationship between the user and the company.

2. External links
This website contains external links (to web pages of third parties). Responsibility for the content of external links lies solely with the operators of the linked pages. When the external links were first created, we checked the external content for any legal violations. At that time, no legal violations were identified. Should any legal violations become known to us, we will remove the respective link immediately. The inclusion of external links does not imply that we adopt the content of the reference or link as our own. It is not reasonable for us to constantly monitor the external links without concrete indications of legal violations. However, such external links will be deleted immediately if legal violations become known to us.

3. Author's rights and ancillary copyright laws
The content published on this website is subject to Austrian author's rights or ancillary copyright law. Any use not permitted by Austrian author's rights or ancillary copyright law requires our, or the respective rights holder's prior written consent. This applies in particular to the copying, editing, translation, storage, processing or reproduction of content in databases or other electronic media and systems. Third-party content and rights are identified as such. The unauthorised reproduction or distribution of individual content or complete pages is not permitted and is punishable by law. Only copies and downloads for personal, private and non-commercial use is permitted.
The display of this website in different formats is only permitted with written permission.