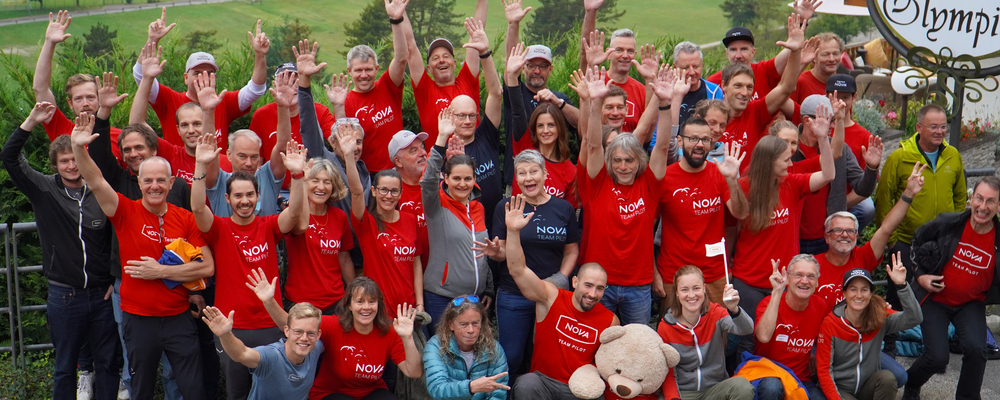 NOVA honours Pilots Of The Year 2021
More than good rankings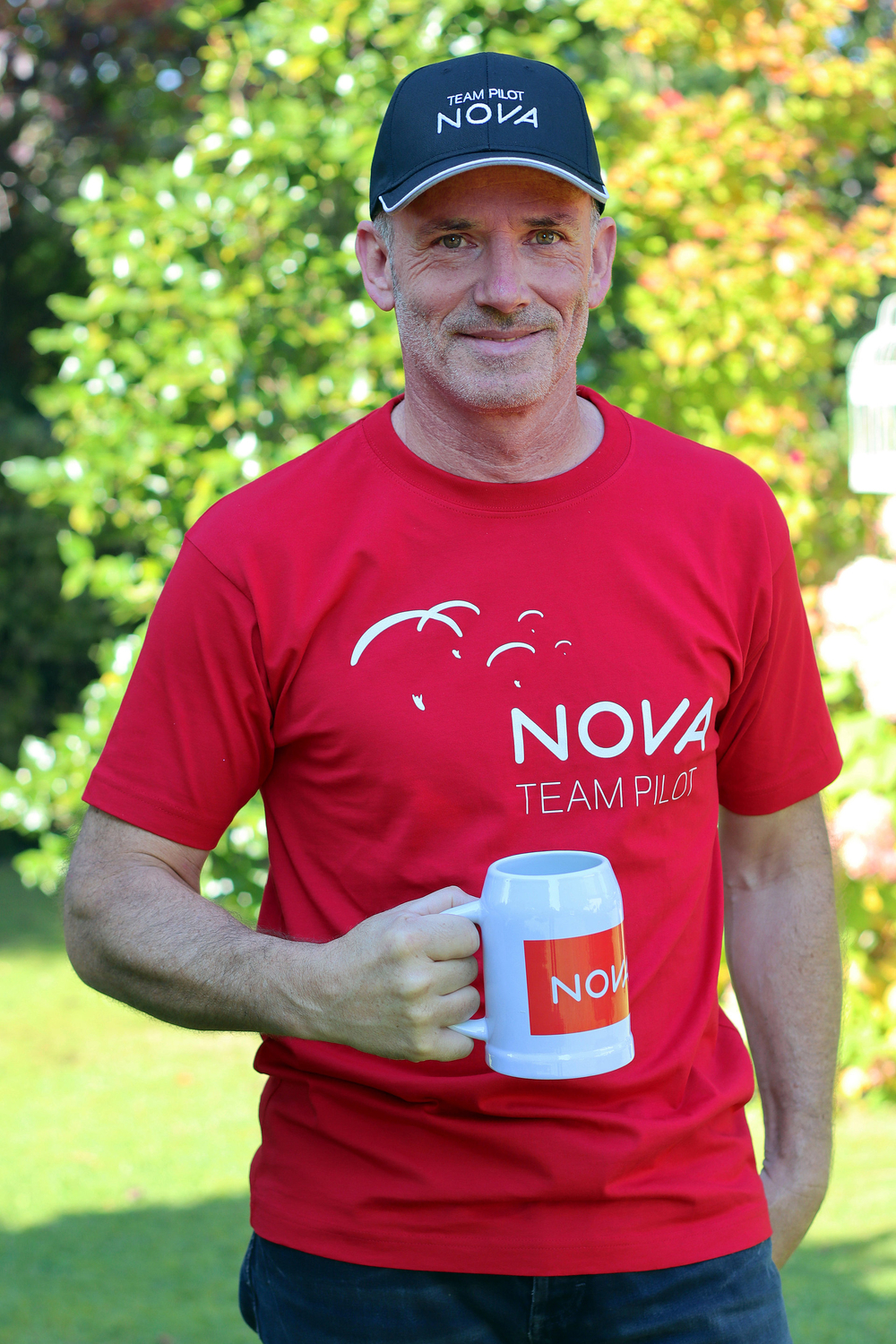 Andreas Ziegler lives in the Black Forest (Germany) and has been flying successfully in the German flatland ranking for a long time. He also travels regularly and with great passion to Brazil, where he goes kilometre-hunting with local friends. After six flights of more than 300 km, his big goal for this season is to crack the 400 km mark. Andi has a great sense of humour and shoots paragliding video clips away from "the usual".
Markus Kaup (on the left in this picture, next to Sissi Eisl and Hans Trockner) lives in Münster - a true flatlander from northern Germany. He has been flying consistently well with his SECTOR in recent years and has contributed numerous interesting videos to NOVA's social media presence. His online lecture on "Cross-Country Flying in the Flatlands" (in German) was particularly well received. This video tutorial is part of the "NOVA Insights" series and has now been viewed almost 7000 times.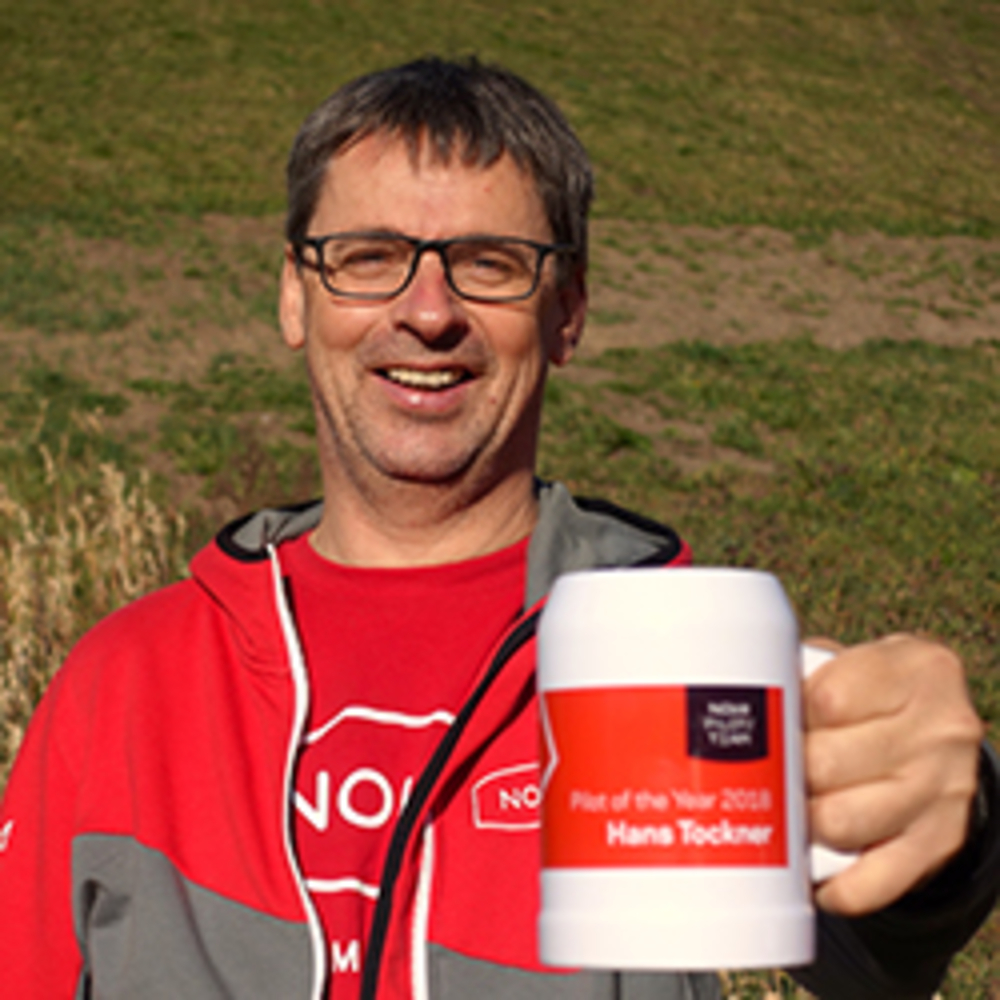 Hans Tocknerfrom Styria is one of the grey eminences of the XC-community. In 2012 and 2013 he won the worldwide standard-class ranking in the XContest. In the Austrian National Championship, he managed the feat of winning all glider classes with a MENTOR (EN B) – already in the days of the 2-liners. No other pilot had managed that before or since. Then his father died in a tragic paragliding accident and Hans slowed down. But this did not dampen his enthusiasm for paragliding and his skills as a pilot. Hans manages to fly very far with a very high level of safety awareness. In recent years, he has achieved various excellent placements worldwide and in the Austrian national championship.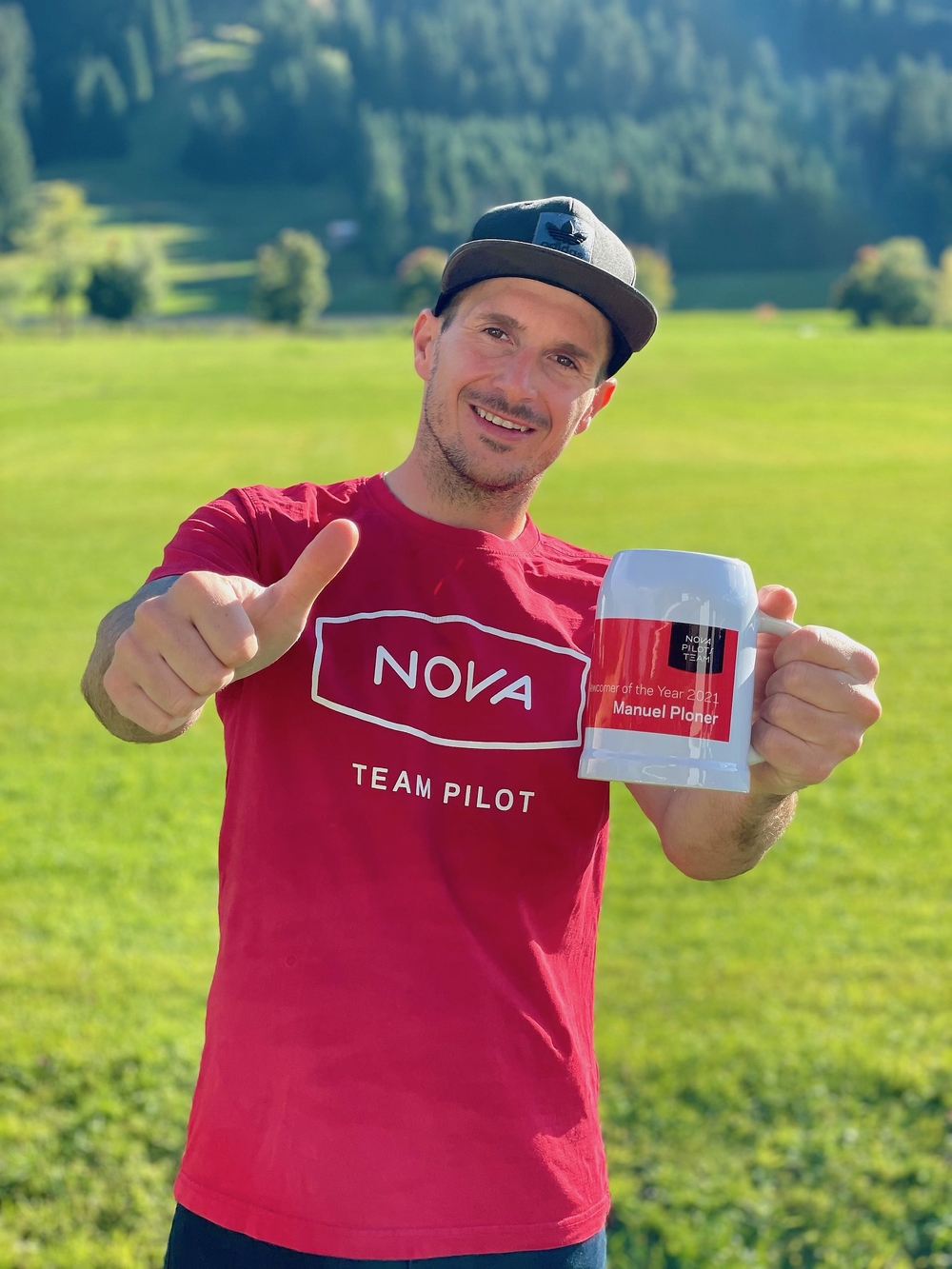 Manuel Ploner received the award for "Newcomer of the Year". The East Tyrolean is a passionate alpinist, ski mountaineer, trail runner - and paraglider pilot. When NOVA introduced the ultra-light wings DOUBLESKIN and BANTAM two years ago, Ploner's application to become a team pilot was an open door, so to speak. Since then, he has developed into one of the driving forces of the NOVA Climb & Fly Team and has contributed to the success of this sub-team with great verve. Manuel also runs a very successful Instagram channel.
Managing Director Sissi Eisl adds: "On behalf of NOVA, I would like to thank all the team pilots for their commitment, successes and enthusiasm. You are a really great team! Congratulations especially to the winners! In addition, there were quite a few other pilots who would have deserved the Pilot of the Year award. We hope nobody is disappointed. The choice is always a very difficult one."