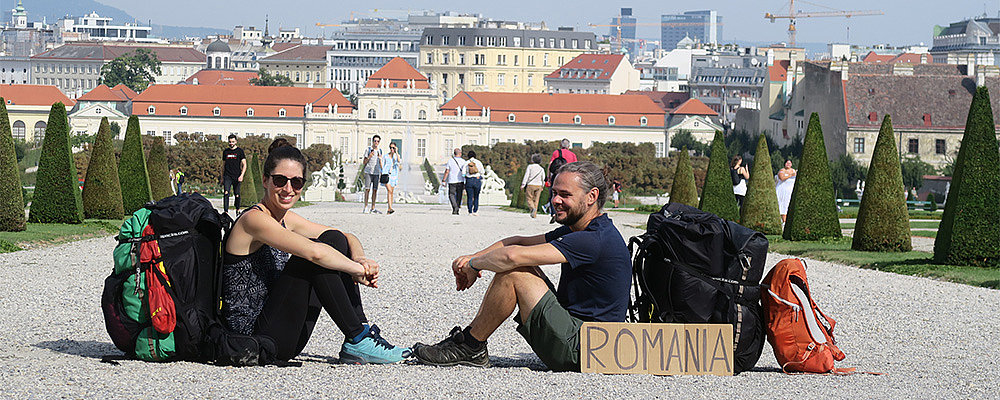 Hike & Fly with wenigdabei.de
In the land of the wild bears - a paragliding trip through Romania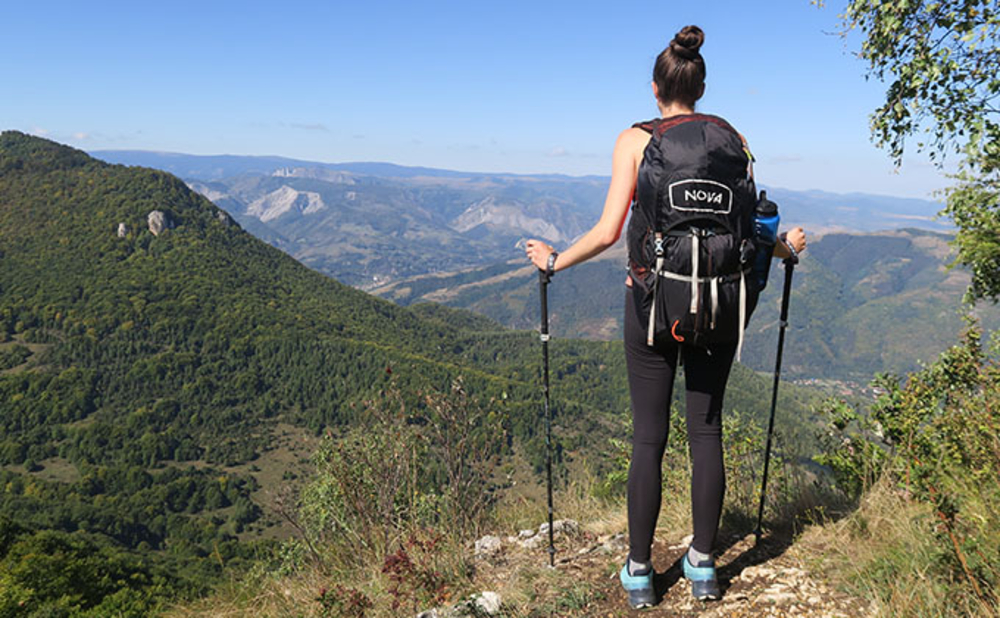 It was not Jamila and Florian Bernauer's (www.wenigdabei.de) first trip with a backpack and a paraglider. Flo explains: "We had been on the road in Scandinavia for 3.5 months and only had good experiences there. This time we chose a rather untouched country that is also not so well-known as a destination for paragliding. For us, the attraction lies in the foreign and still unknown."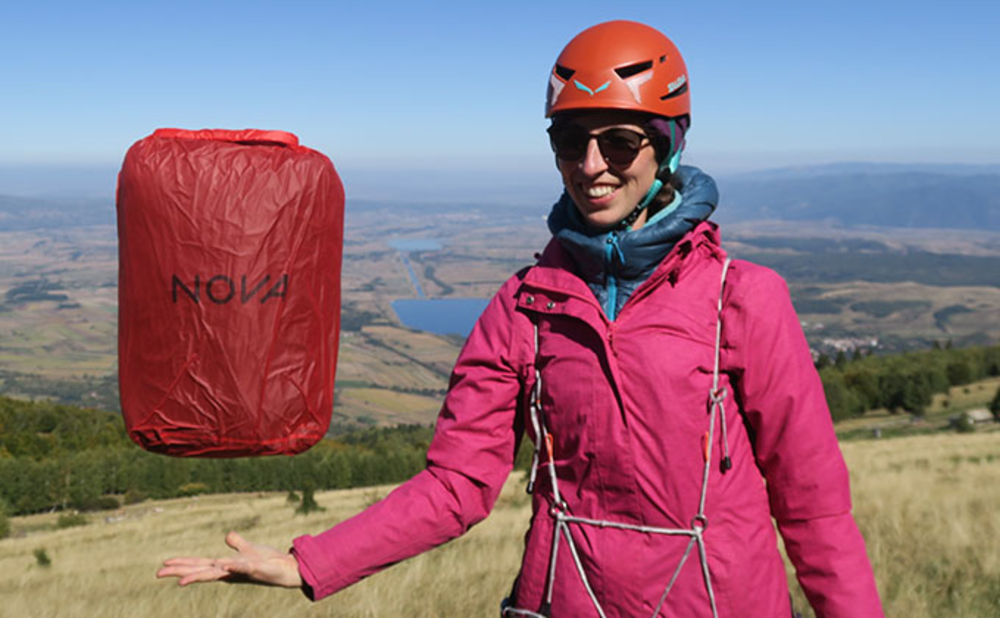 The two tell us: "With the super-light DOUBLESKIN, it was possible to combine backpacking with paragliding without any problems. Also with us were the ION 6 Light, as well as the MONTIS+, the lightweight combination of harness and packing bag/airbag."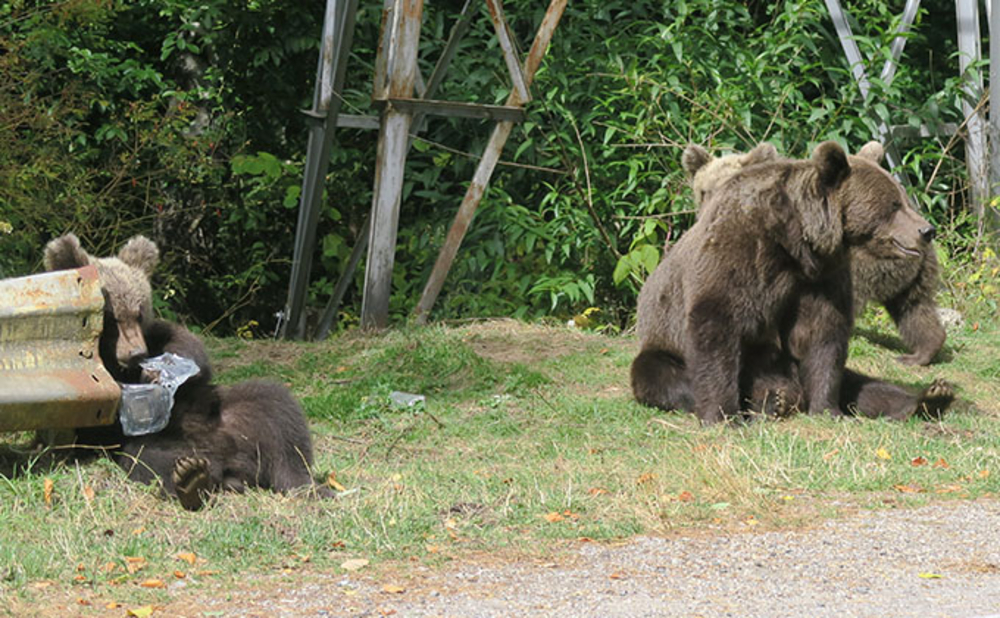 First flight in Romania - Soaring Râpa Roșie
Jamila: "Within four days we hitchhiked across the border to Hungary and Romania via Villach (with a short flight at Lake Ossiach) and Vienna (with a short evening flight at Hohe Wand). Then we spent three days on the road with Adam from Hungary. Strong winds let us explore the Transalpina and the Transfagarașan highway only on foot and by car. On these high pass roads, we were able to see eight bears up close. They were sitting by the side of the road, playing – with plastic waste.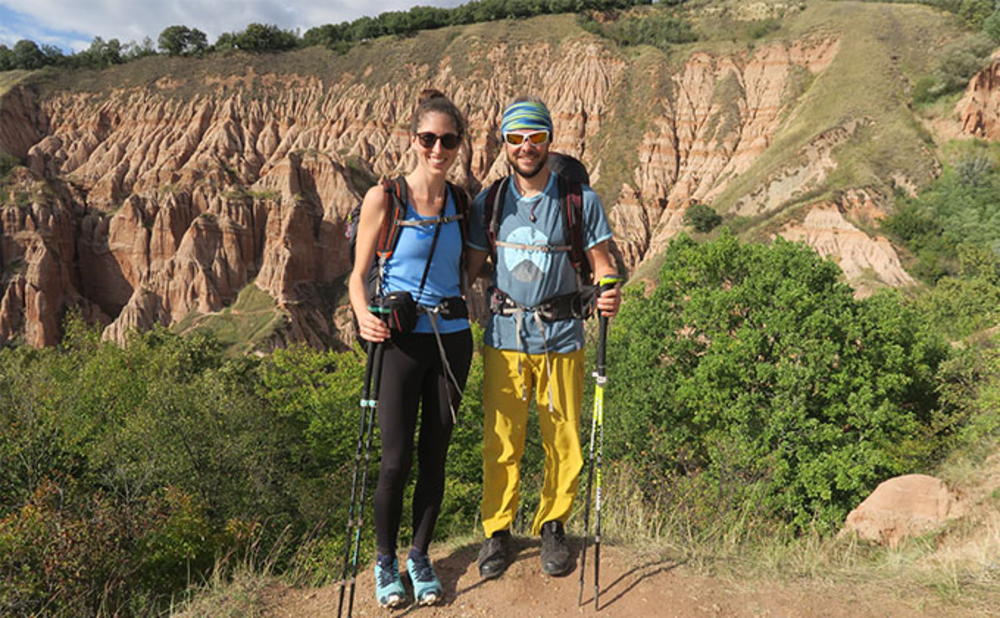 A few days later, the weather was more promising, and we set off early in the morning for the next flying site, six kilometres north of Sebeș. After a short ascent, we reached the launch site Râpa Roșie. With a view of red rock formations, we could soar for hours. Later, two pilots from Poland joined us. Together with Mag and Maciej we spent a couple of nice days in this area and travelled together to the next paragliding spot."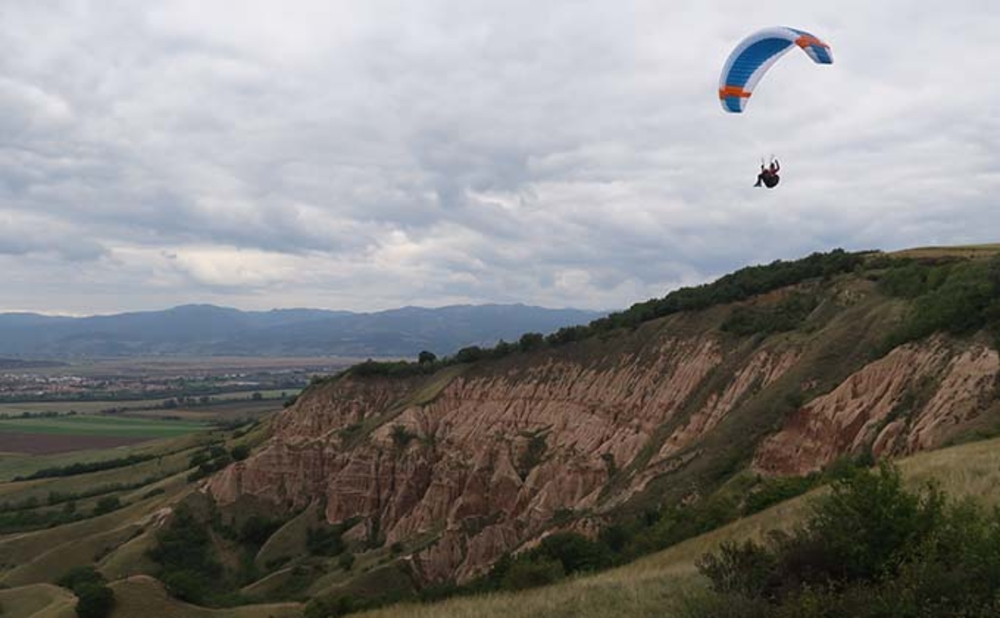 Hike & Fly in Rimetea
Flo: "We were welcomed with open arms by the local pilots and immediately invited to a BBQ. With a view of the village and the rocky massif opposite, we camped at the landing site. It was a weekend, good flying weather and some pilots were on site. Attila explained the way to the upper launch site. It was 1.5 hours of steep uphill hiking and we were glad for our light equipment. To the lower take-off it was only a 30-minute walk. There you needed a bit of skill to get into the thermals. We liked it so much in Rimetea that we stayed four days and met many local pilots."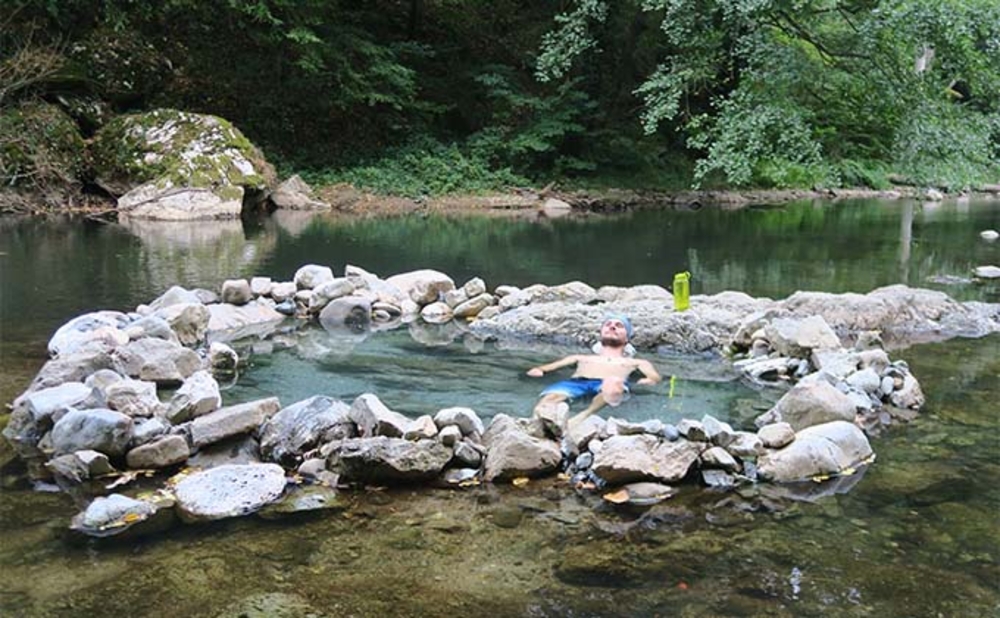 Back to School – Clopotiva
Jamila: "It was getting colder, so we headed south. After a few days in the thermal springs of Băile Herculane, we went on to Clopotiva. There we met a flying school and they invited us to shuttle with them to the take-off. For two days we flew with the instructors Adrian, Gigi and their students. From the take-off we had a great view over the lowlands and could thermal for hours. We were also warmly welcomed by Stefan at the landing site and felt very welcome."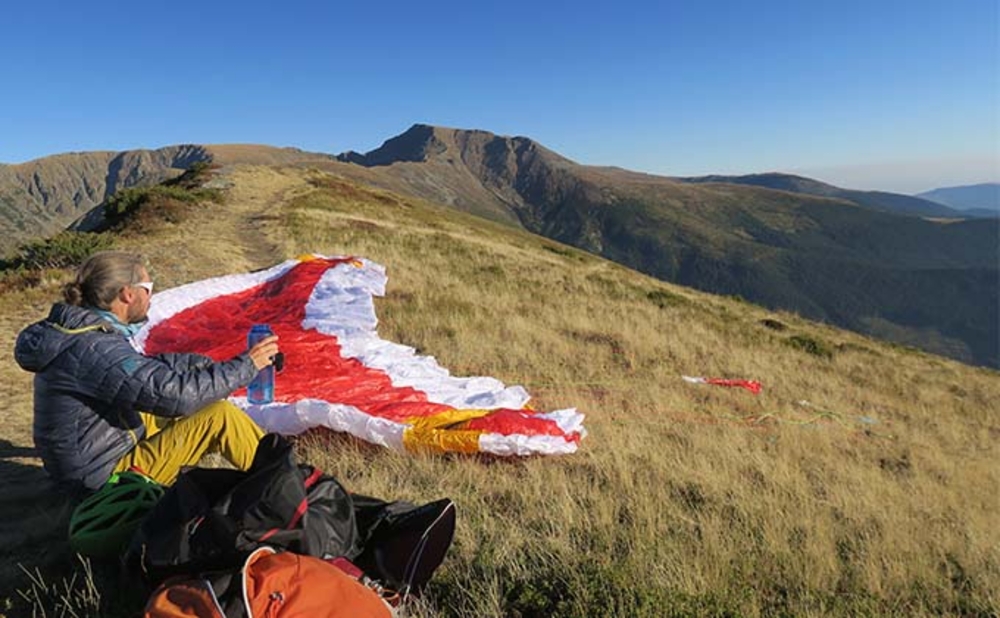 Hike & Fly Parâng Mountains
Flo: "In the Parâng Mountains we actually wanted to pitch our tent, hoping to fly in the next day. But Croco, a local pilot, spontaneously invited us to spend the night at his house. Due to an inversion, the mountains were covered as if by a veil and the sun broke in the mist. At the summit, the Romanian flag was waving cheerfully. From there we enjoyed a 360-degree panorama of all the surrounding peaks, followed by a nice glide down to Croco's house."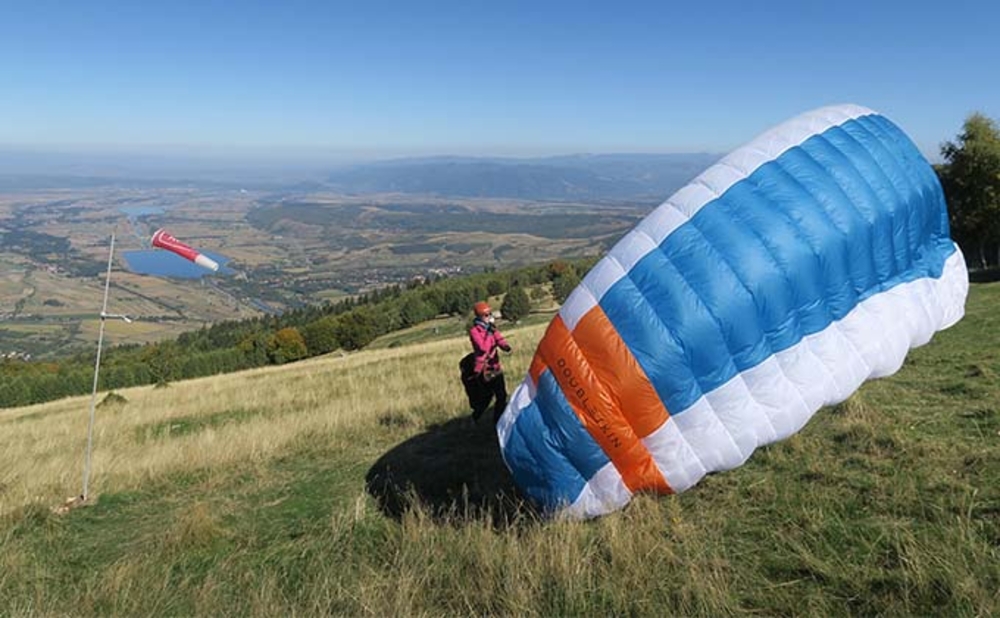 Jamila: "The nights became colder, the first snow fell in the mountains and autumn was clearly noticeable. In Târgoviște we visited couchsurfering hosts and eventually travelled to Sighișoara. From there we took an overnight train to the Hungarian/Austrian border and only had to cross Austria again. After more than 3,680 kilometres hitchhiking, we were finally back on our doorstep. We spent a whole month on the road and slept in a tent for 22 nights. The DOUBLESKIN was the perfect travel companion for me. Paragliding, ground-handling, and packing has rarely been so much fun!"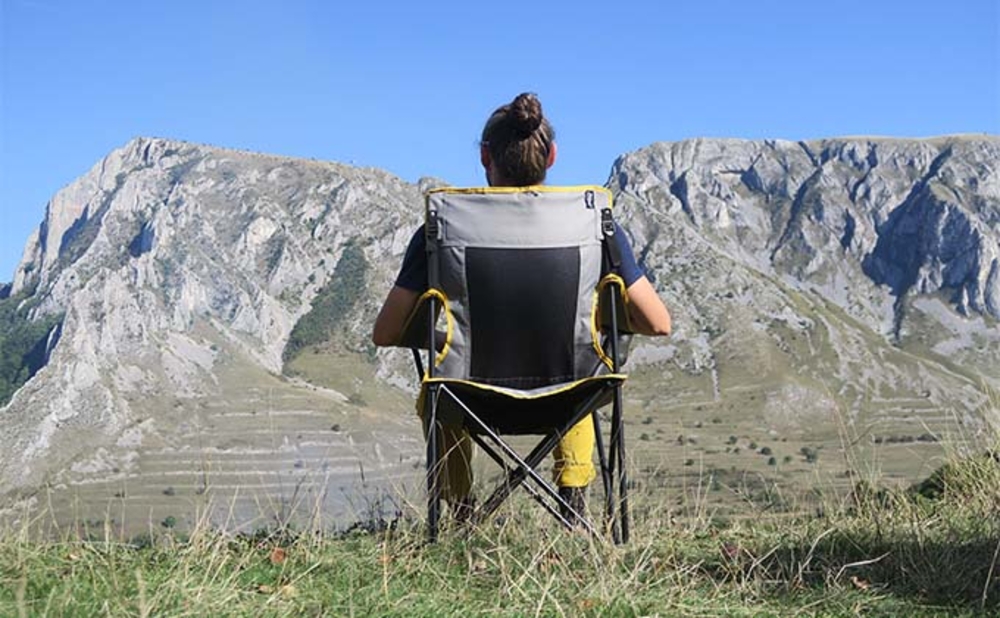 The conclusion of the two adventurers: "Romania is certainly not the best-known destination for travelling and also not for paragliding. But the hospitality of the Romanians and the rather untouched nature should not be underestimated. Here, the mountains and flying sites are not overcrowded and the local pilots are happy to welcome visitors. No crowds at the take-off and peaceful coexistence in the air and at the landing site speak for themselves.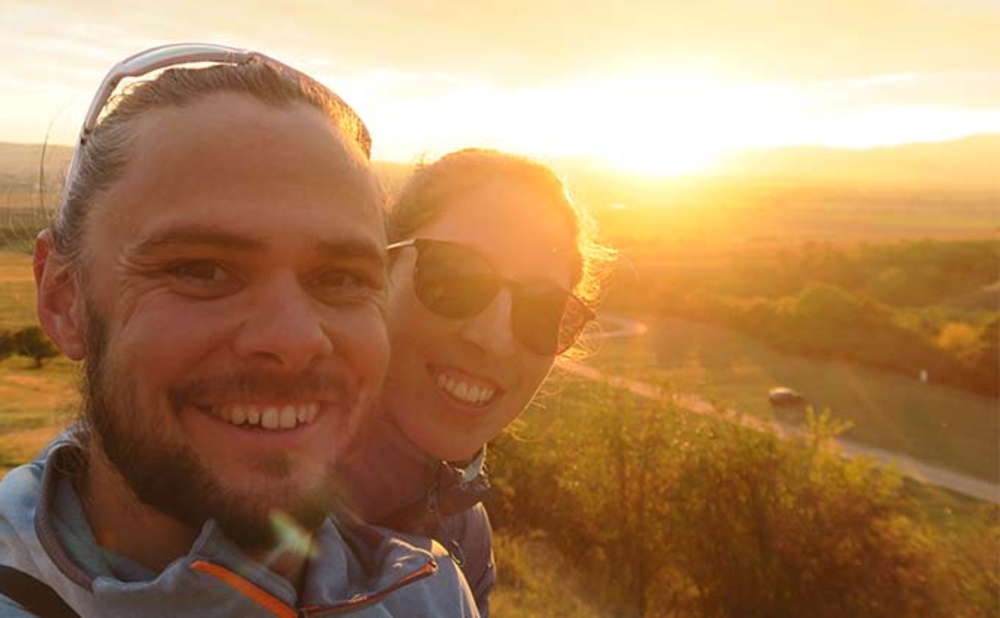 It was a great trip and we wish Romanians would be as warmly welcomed here as we experienced."
Cheers,
Jamila and Flo
PS: Here you can watch the impressive video of Jamila's and Flo's Romania trip. For great reports, tips & tricks, routes and much more, be sure to check out their blog wenigdabei.de (it has a button for machine translations).