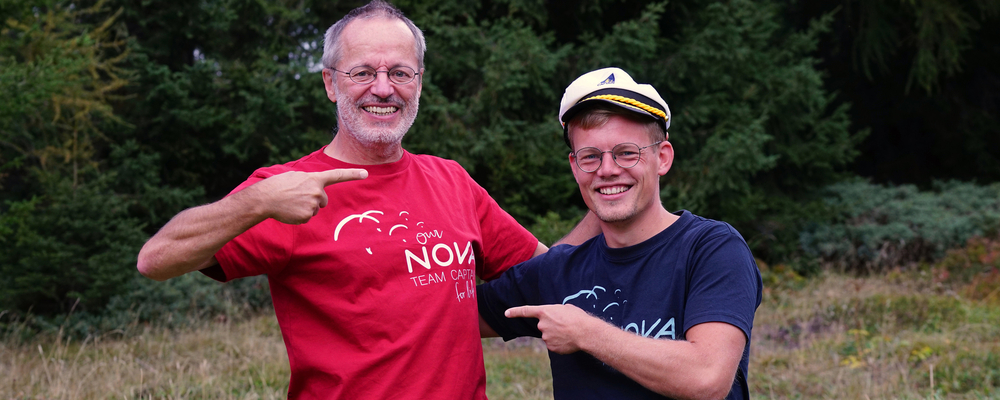 New captain of the NOVA Pilots Team
Till hands over the helm to Timon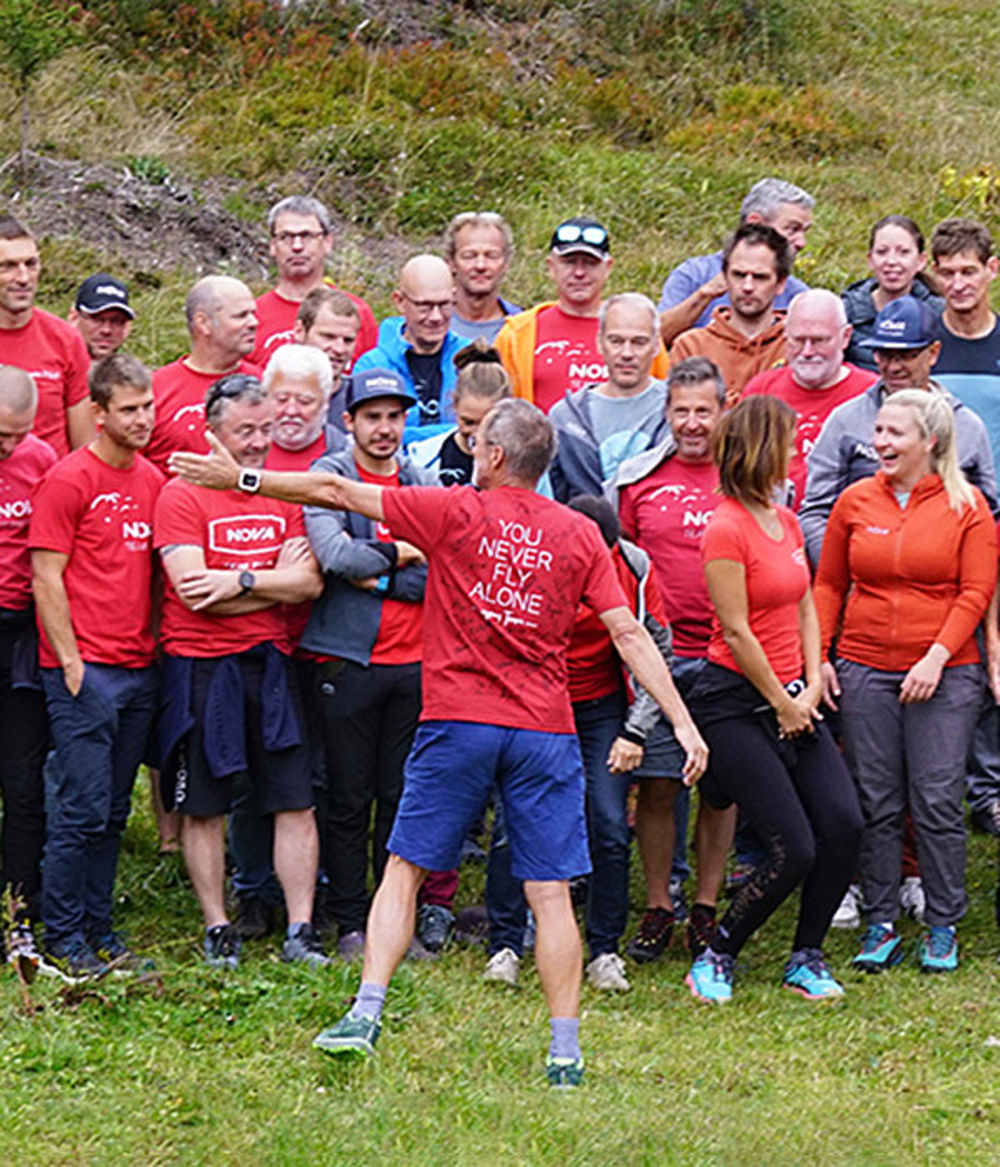 We asked Till about his farewell and the handover to Timon:
Is it hard for you to say goodbye now?
Ha-ha, that's what many of the team pilots and some good friends have asked too. It is definitely very emotional. It feels a bit like when a child who has grown up leaves home. I am proud of this child. But the farewell itself is not at all difficult for me. On the contrary: I always had an incredible amount of fun with my work and many friendships were formed. They will last forever and, of course, I will remain active as a team pilot.
In general, we are in the process of rejuvenating the NPT. There are a number of somewhat aged faces grinning from the team website, and we want to slowly replace them with less wrinkled ones. That goes for me too, of course. Timon will do that. This rejuvenation process is also taking place internally at NOVA in the headquarter. It has become much younger!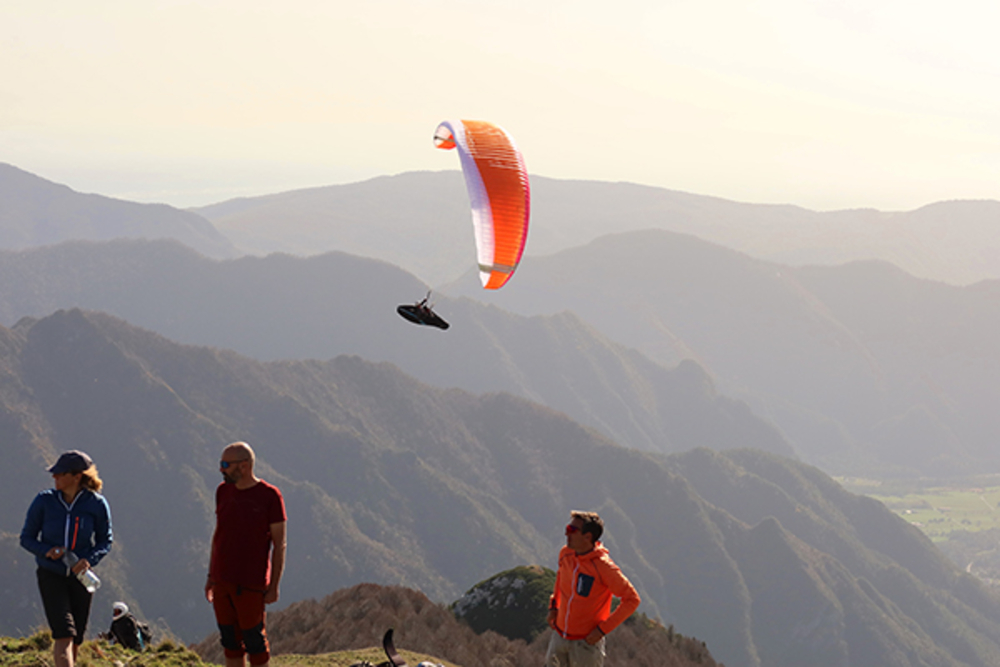 How did the concept for the NOVA Pilots Team come about?
I used to have a communications agency with a business partner and we started working for NOVA in PR a good 20 years ago - and that included consulting on brand positioning etc. In the nineties, NOVA was absolutely dominant in the competition world. But then we noticed that hardly anyone was interested in classic comp flying any more. At the same time, there was a very strong development in XC-flying, and that you can also fly very far with EN B gliders. This prompted us to found a pilot team with a slightly different concept.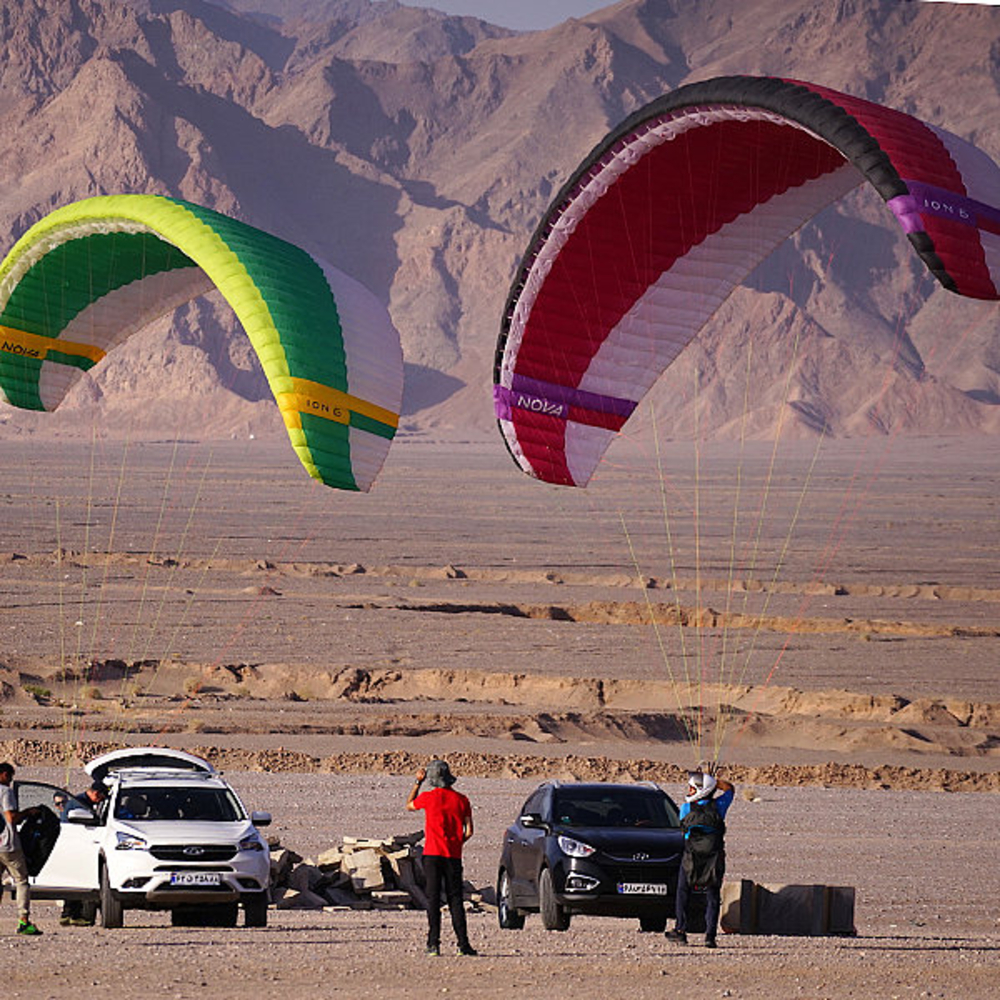 What do you mean by "slightly different"?
Besides the move away from comp flying and the new focus, there was a shift away from top pilots bought together to a team based on friendship and real team spirit. Of course, it is always about performance: great flights, records and victories are simply attractive! But there are pilot teams that kick you out hard and fast if you don't achieve top results. It's different with us: it's not exclusively about performance. You can even become a NOVA Team pilot without "epic deeds". Of course, you have to fly reasonably well, but we also have people with other strengths. People who are very active on social media, who take good videos and/or photos, write articles, give talks, are simply committed or respected as "local heroes". NOVA Team pilots should be friendly, decent and helpful people who share their enthusiasm for paragliding with others and are a pleasure to spend time with. We see them first and foremost as brand ambassadors and view our relationship more like being in a relationship between partners: both should value and respect each other!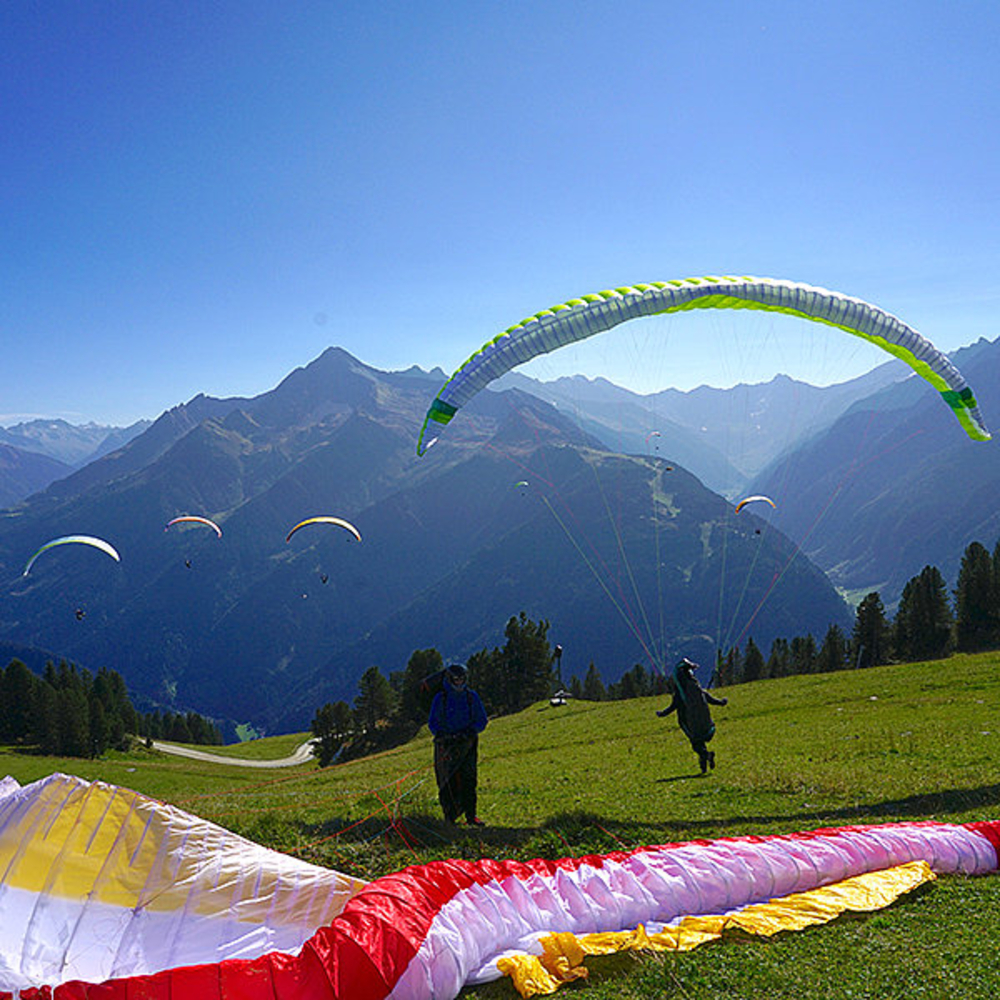 Would you say it's a successful concept?
Ha-ha, good question! Of course, that's always a matter of self-perception and external perception. From my point of view, I would say: yes, it is a success. The fact alone that we have been around for so long speaks for that. Also, that so many pilots have been with us for so long and that NOVA did not decide at some point to abandon the NPT again. I got a very nice compliment from Daniel Tyrkas a long time ago, when he was still working for Swing: "You are the only ones who do it really well. You do it consistently and continuously." I was very happy about that. Praise from a competitor is worth something.
And what I find simply great is the "family feeling" in the NPT. I always look forward to the team meeting every year. It's so warm, so open, so inspiring.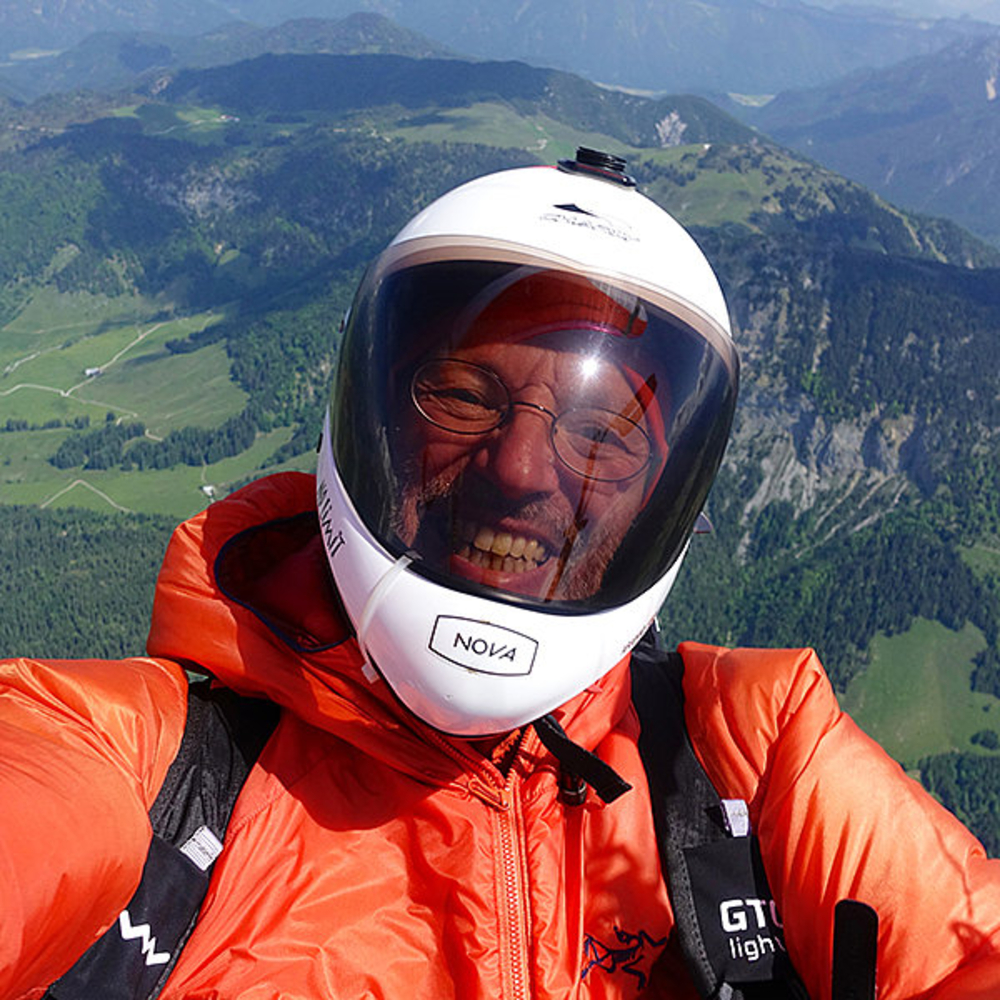 Is it a lot of work to manage such a team?
Yes, probably more than an outsider would think, although I can't say exactly how much work it is. Because up to now I have also looked after the NOVA Facebook channel and done the PR. These three areas are closely related, so I can't measure in hours how much time I spent on what. The important thing is: it was always fun. And when I'm enthusiastic about something, I just get stuck into it.
At times, maintaining effective communication with everyone and keeping the whole team cohesive posed its challenges. Because of the "free-thinking spirit" of paraglider pilots, it was not always easy to get responses to my questions. Timon is adept at handling such situations, and I believe our team can enhance its efficiency in this aspect (laughs).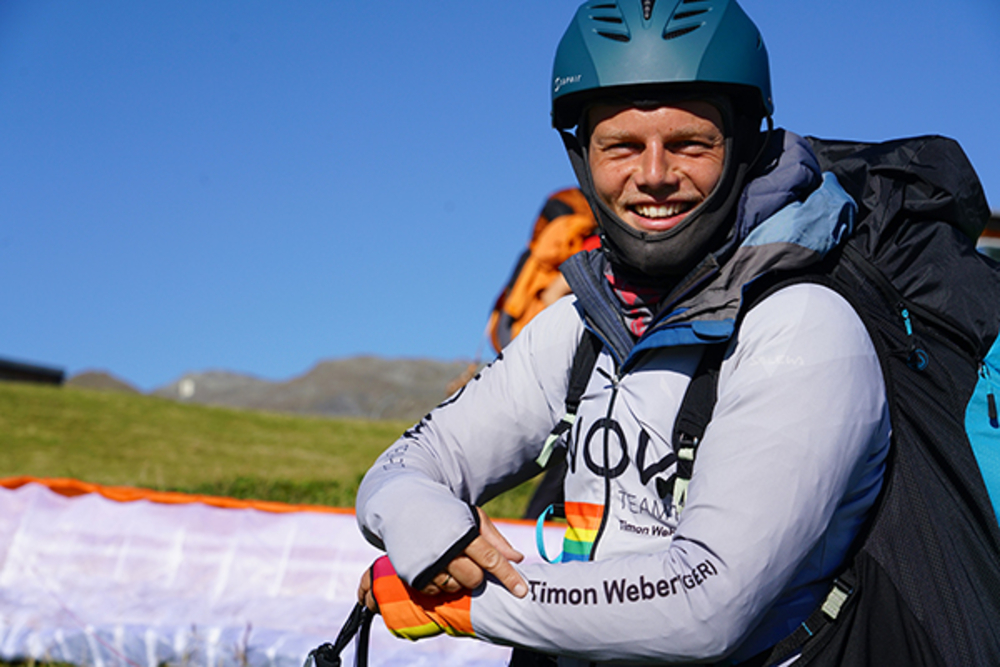 How did Timon become your successor?
Timon is the perfect successor from my point of view. He came to us ten years ago as a talented junior. Since then, he has developed extremely positive both as a personality and as a pilot. He is a really good guy. You can also see that in his involvement with Para|Dise and the Fly & Share event. When I was toying with the idea of trekking through New Zealand, it was clear that we needed a replacement. So, I asked around at NOVA and also at some team pilots. Without exception, they all named Timon. He couldn't help himself (laughs).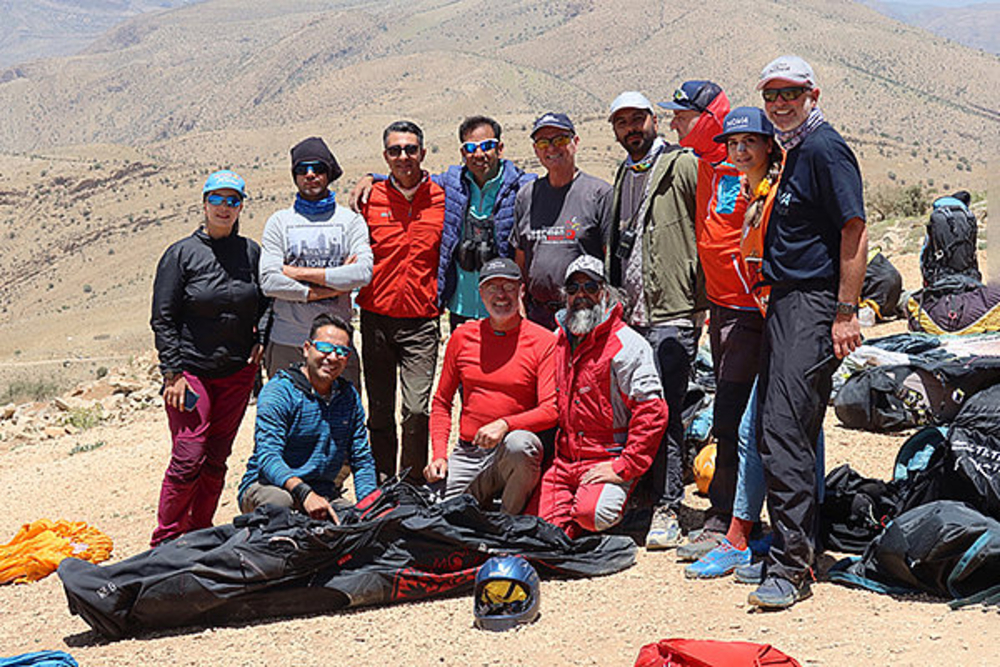 What will you do when you return from New Zealand?
I will keep on working for NOVA in PR and as a copy writer. Apart from that, I'm looking forward to working a little less overall and having more time for myself. Above all, I want to accept all the invitations from our team pilots around the globe. Not to manage the team anymore, but to go flying with the team pilots instead.