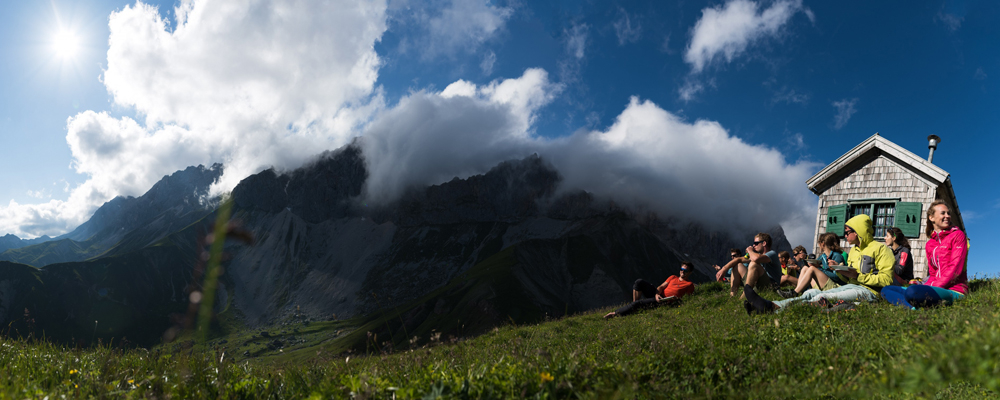 Steep ascent
NOVA introduces new Climb & Fly Team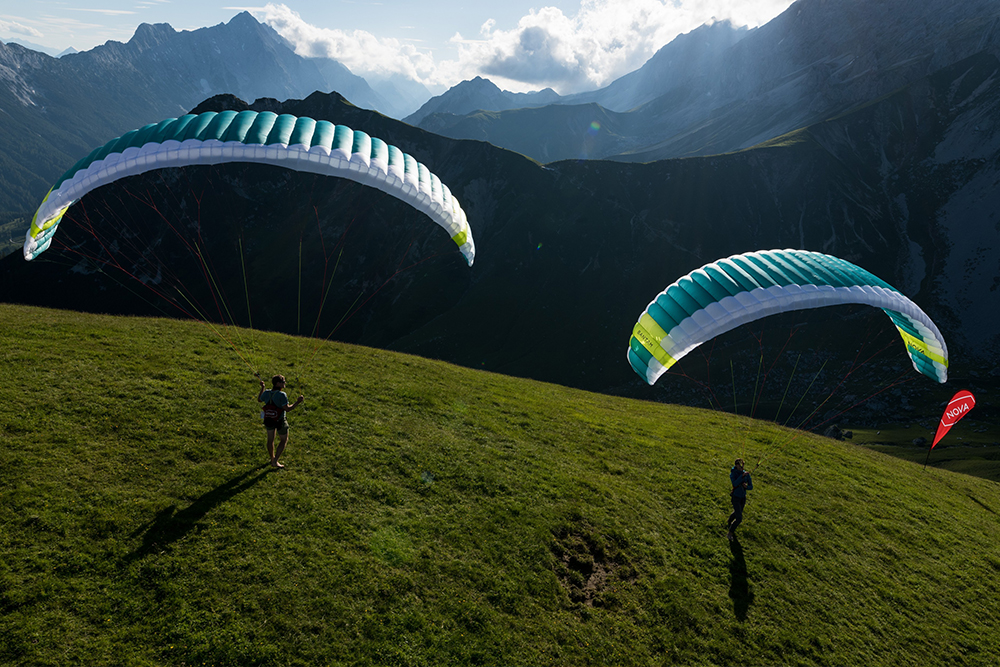 The aim of the NOVA Climb & Fly Team (CFT) is to promote para-alpinism and to inspire more people to enjoy this utterly amazing discipline. Due to their small packing volume and low weight, innovative wings such as the BANTAM or DOUBLESKIN open new possibilities for athletes to combine their passions for alpinism with paragliding. eaning if you don't have to climb back down, you can aim even higher regarding the route you choose - and still be back home for supper. Or fit your sleeping bag in our backpack as well.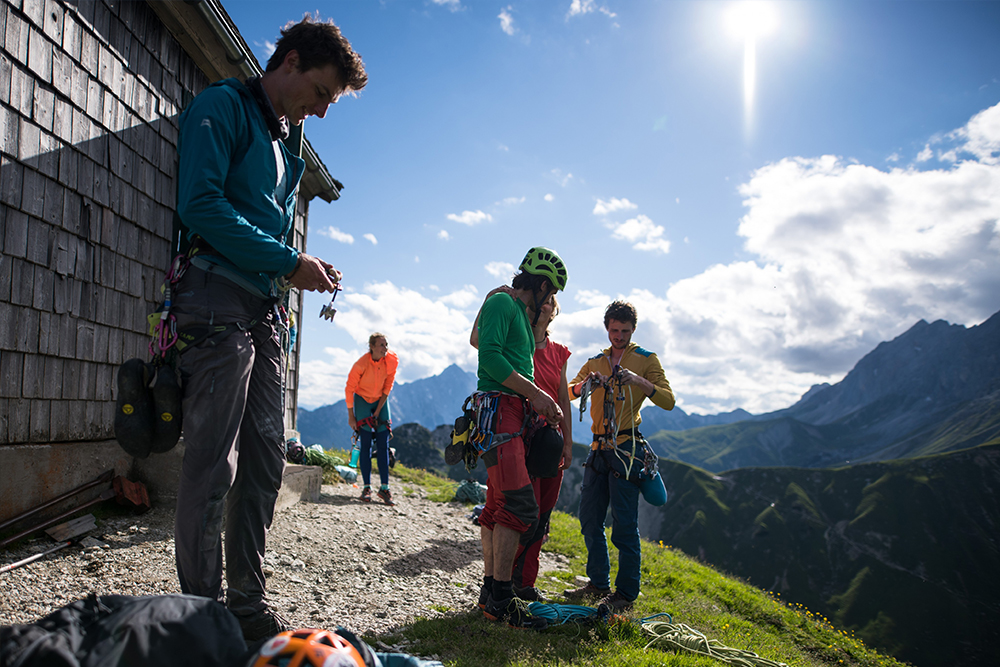 Since a roped team naturally consists of more than one person, all members of the CFT are based rather close to the NOVA headquarters in Terfens (near Innsbruck, Austria), so they can easily climb and fly together. Simon Heinrich (ITA), Manuel Ploner (ITA), Fabio Keck (AUT), Alexandra Lamprecht (ITA), Jessica Kratz (AUT), Carla Vivó Soler (GER), Christof Happ (AUT) and Jakob Braun (AUT) were selected to join. The CFT is managed by Paul Nagl, who leads the service department at NOVA and Luis Depping, who is our Product Manager Harnesses.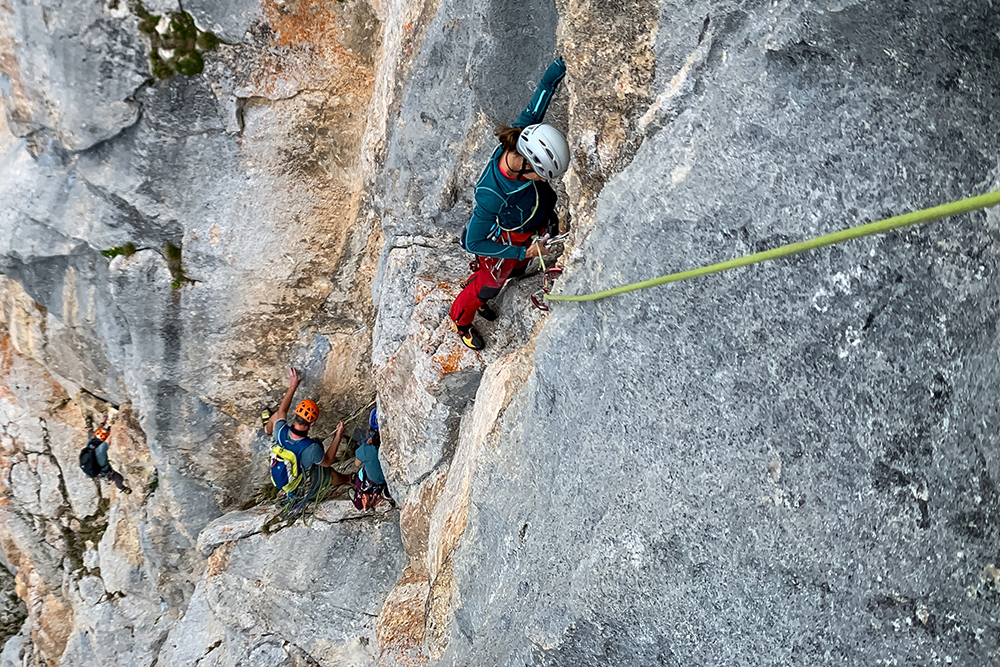 The inaugural team meeting took place at a small self-catering hut near Leutasch (Austria). The location was chosen because this hut is located right at the base of the beautiful limestone walls of the Schüsselkar. The so-called Erinnerungshütte proved to be an ideal base for climb & fly adventures. Sunny weather and the stunning location provided the perfect environment for the event. All the athletes could take advantage of the conditions, climbing and flying during the day and joint cooking, socialising, laughter and stunning sunsets in the evening.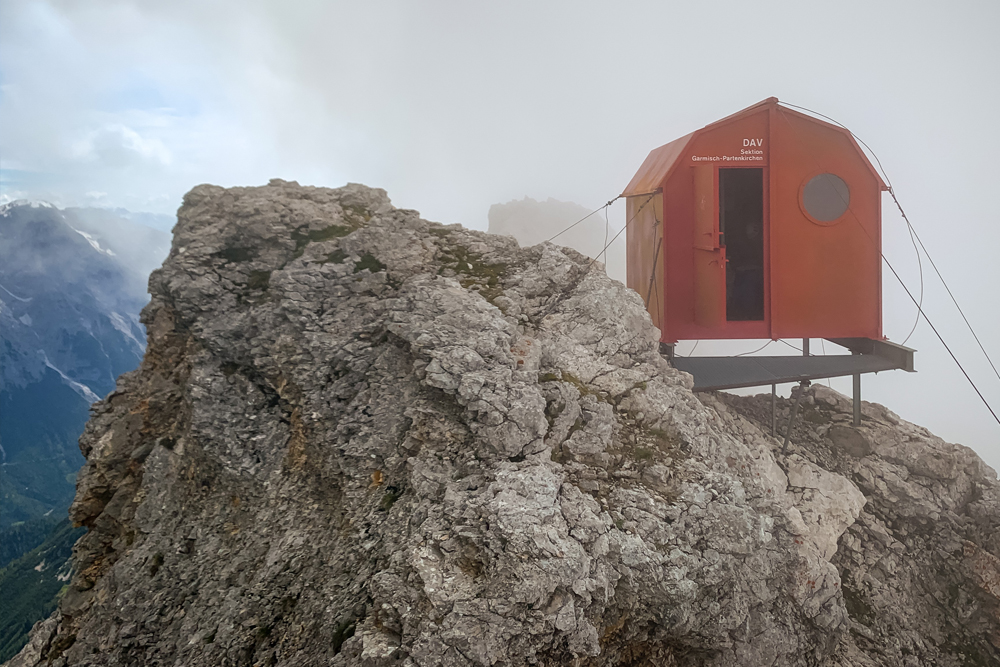 Luis Depping says: "It was a very promising start. The atmosphere within the group was characterized by contentedness, friendliness and happiness. It is amazing to see how a shared love for mountains and sports can bring people together in the blink of an eye. The first team meeting at the Schüsselkar created the perfect base for many more adventures to come. We're all super-psyched!" And Paul Nagel adds: "In short: It couldn't have been much better."