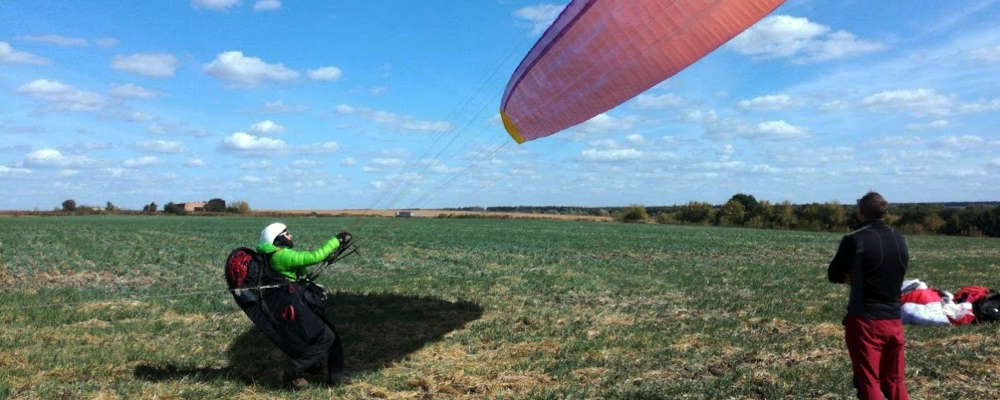 Sounds like Brazil, but actually happened at Ukraine
Bogdan Baziuk flies over 350km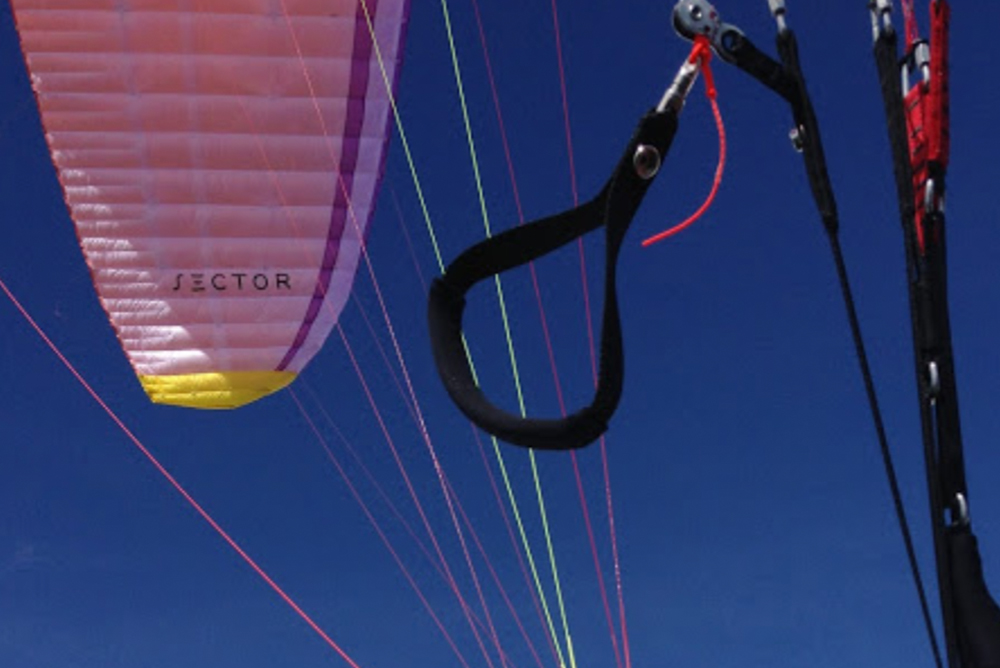 "The weather forecast was really good, but I knew I had to take more care than usual regarding where and how far to fly, because the public transportation isn't yet back to normal hereabouts", describes Bogdan. Which means the day didn't start for him with the intent to try a record distance. Equipped with his SECTOR (EN/LTF C) and in company of his wife, who would operate the winch, plus two other pilots, the small group headed for the winch launch near Vetrovka before midday. At 9:30 A.M. the first pilot launched and took off, then the second and finally it was Bogdan's turn – but his flight ended premature after only five kilometres.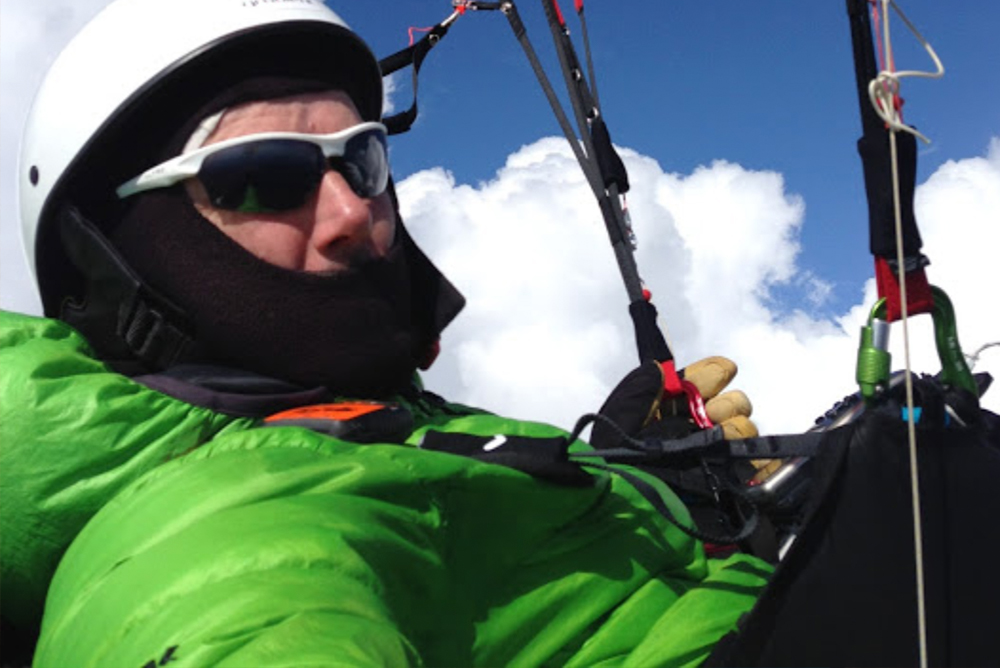 He wasn't willing to give up as easy as that, though. "My wife picked me up and by 12:15 P.M. I launched for the second time this day. Then she went home", says Bogdan. "One of my friends by then had already achieved 120 kilometres. But about an hour later he reported, that he had landed in a small village after 150 kilometres in total." His other buddy also sunk out, but transmitted out of the car, that he had taken up persuit and was willing to pick them both up. "When he told me that I could keep going and he would come pick me up, I didn't need to think twice", says Bogdan, who then kept following a line of clouds for about an hour and adds: " It could not have been more than a few degrees celsius up there, because I was shivering even though I had dressed warm. The weather got evermore better though."
Bogdan continues: "Towards the evening I texted my friends in the car, that I would probably land near Voznesensk and as it happens, they were only 20km away when I finally touched the ground. It was almost 8 P.M. by then. I just love to fly till sundown! I think, I couldn't have gone any further, even if I had started earlier. And I'd like to thank my wife and friends a lot, for supporting me and for making this flight possible. Also, I got to say, that the SECTOR is very comfortable to fly. This wing never lets me down even in strong turbulences – it has exactly the flight characteristics, which are needed for long flights."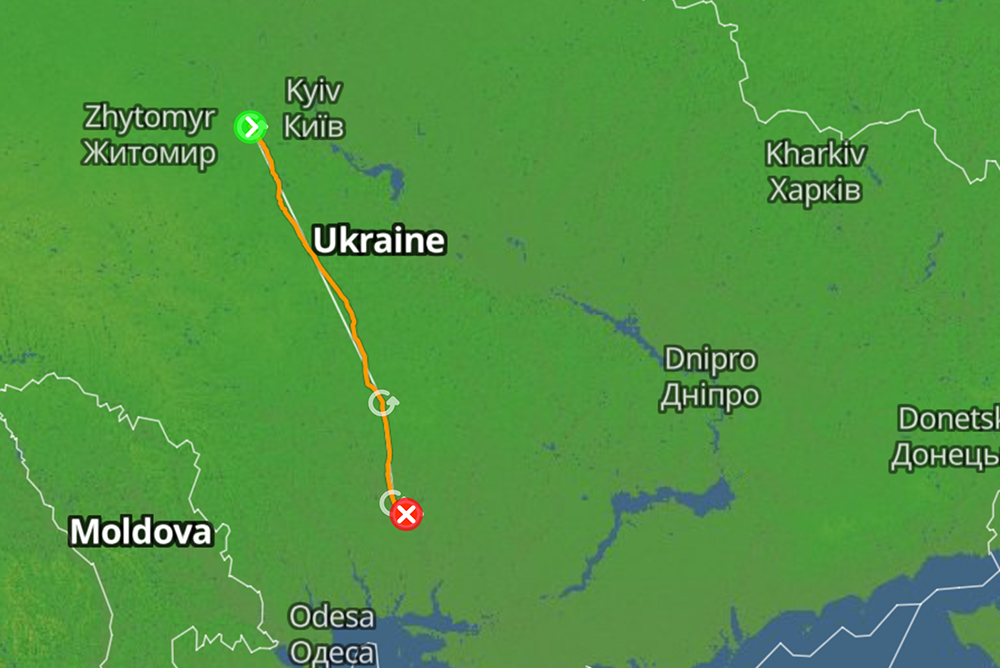 How long was his flight in the end? Let's summarize: Over 7.5 hours in the air, with an average of 46km/h and a total distance of 353.3 kilometres. More info about this epic flight can be found at xcontest.org.