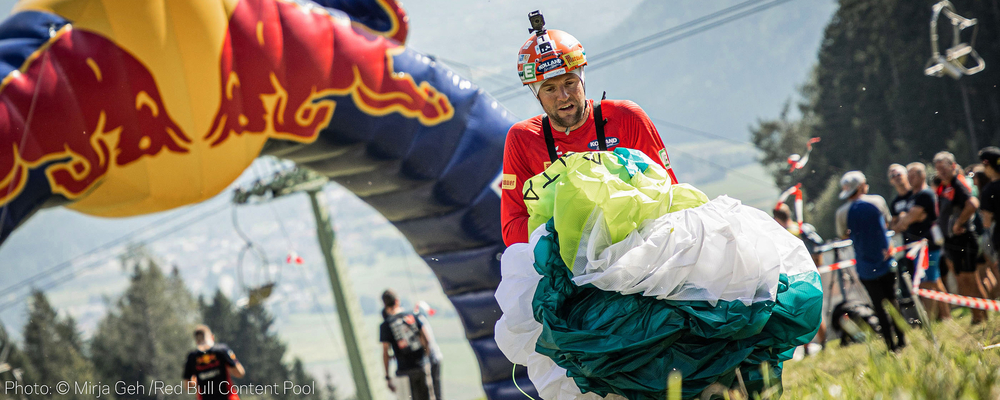 NOVA miniwing dominating Red Bull Dolomitenmann 2021
80% BANTAM among Top 10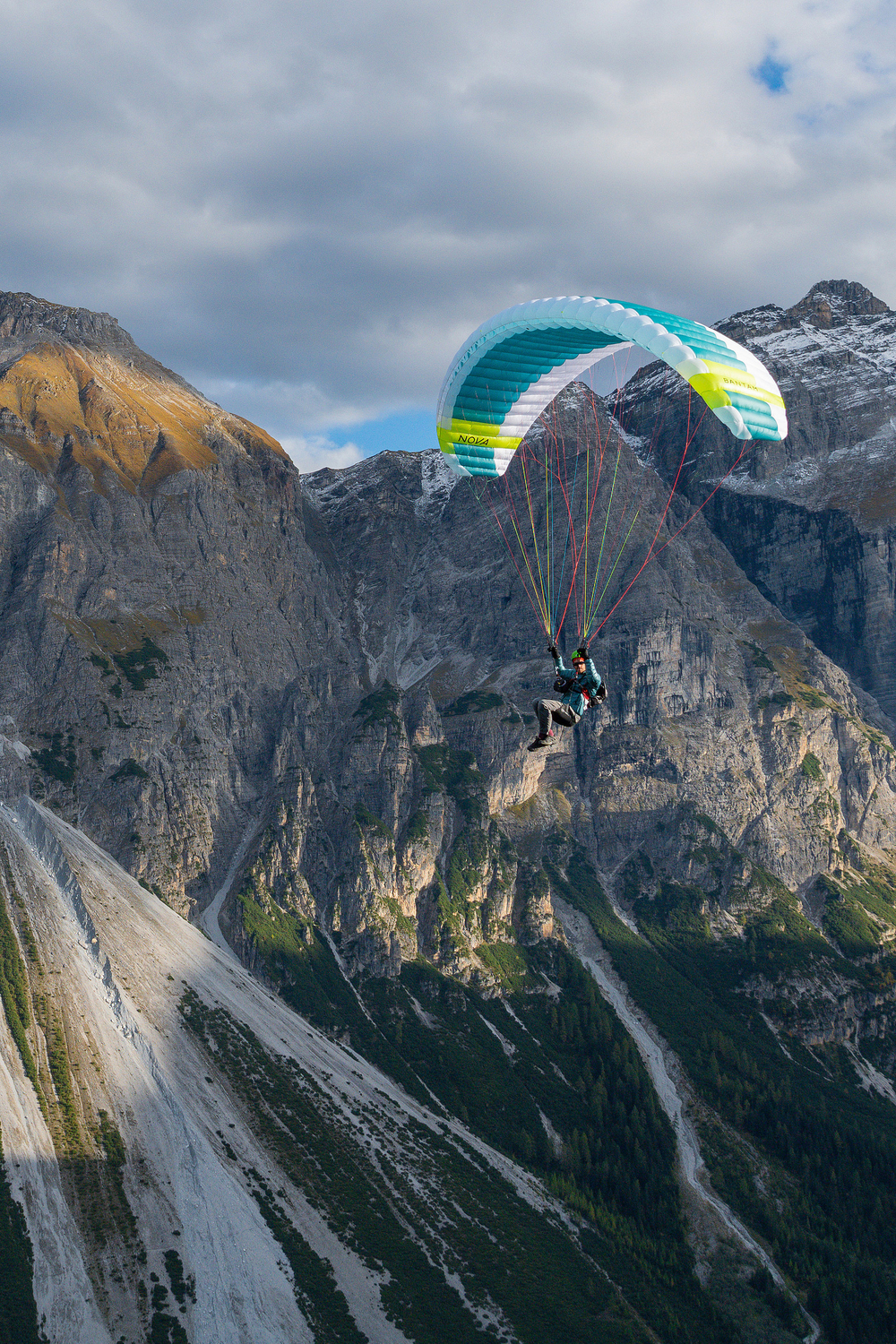 The high demand for our miniwing BANTAM, co-star of numerous toss launches on social media, continues unabated. In hike & fly competitions such as the "Red Bull Dolomitenmann", it was already the preferred aircraft of a total of 22 athletes in 2020. Among them were winner Chrigel Maurer and Martin Stoffner in second place. There were as many as seven BANTAMs among the top 20. This was recently surpassed in the 2021 competition: Chrigel Maurer and Aaron Durogati took first and second place in the paragliding discipline ranking. A total of 34 out of 98 pilots competed with a BANTAM, and no less than eight BANTAM pilots were among the top ten.
Fun fact: NOVA did not intend to build a wing especially suited for this contest. It was just meant to be excellent for hike & fly - something many employees of the company love.
Philipp Medicus, Head of R&D at NOVA, says: "We congratulate and thank all athletes and are happy about this great success. The original development goal of the BANTAM was a small-packing and lightweight mountaineering wing with good performance and high stability. A wing for Hike & Fly ventures that may include small exposed launch sites or a bit more wind. But even though it is not a specially developed "race wing", we are all the more pleased that this concept with its high top speed is perfectly suited for events like Dolomitenmann & Co."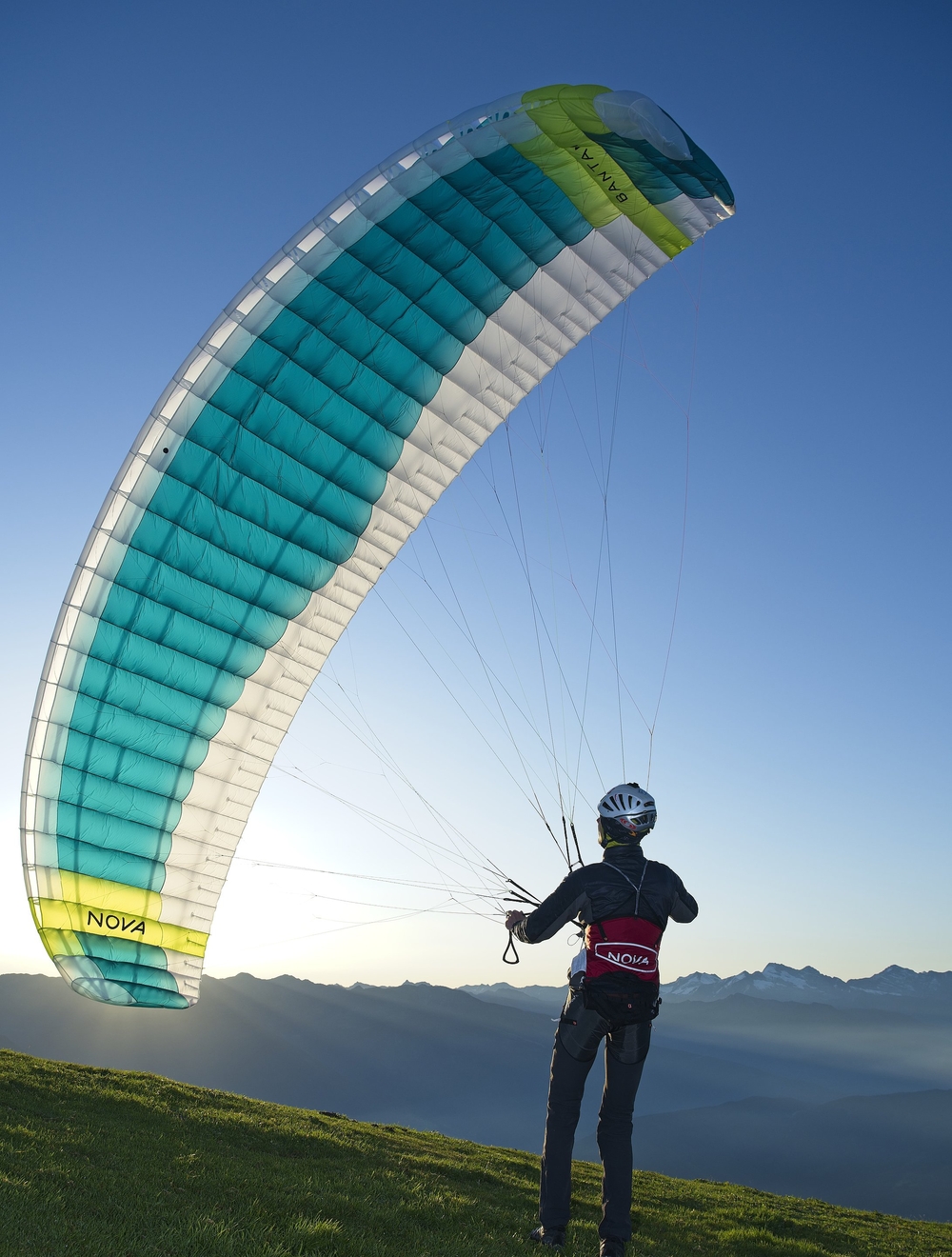 About the BANTAM
Small, compact, dynamic - the BANTAM (EN/LTF D) is the perfect miniwing for mountaineers who prefer a flight with plenty of speed to descending on foot. Only 1.65 kilos (size 12) also make the BANTAM the lightest non-single-surface glider with certification on the market (as of 08/2021). One of its strengths (in contrast to single surface gliders) is the flare. This provides a safety reserve even in adverse landing conditions. Currently approved sizes: 12, 14.
Who exactely is it suitable for? The BANTAM is not suitable for beginners and instruction, but is aimed at experienced pilots who want to be on the move with as little weight as possible during hike & fly, mountain running, vol biv tours and competitions. Flown with a high wing loading, its very direct handling and dynamic flight behaviour enable manoeuvres such as barrel rolls. At the same time, the BANTAM always requires precise control inputs and active intervention by the pilot in extreme situations.
For more product information, please visit: https://www.nova.eu/en/gliders/bantam/