Values & Goals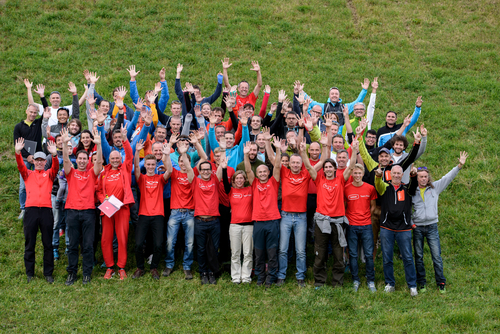 Values & Aims
We are fascinated by cross-country flight - but the NOVA Pilots Team aims to be more that just a group of ambitious XC pilots. Our team pilots are acro aces, mountaineers, enthusiastic photographers, video makers, paramotor pilots, local aficionados and landing field party animals.
What brings them together is a passion for flying, the bond with NOVA and their common goal to infect other pilots with their enthusiasm. Their attitude to the sport is what matters. For our team pilots flying is a "sociable adventure" to be shared with others. For any kind of queries, a NOVA team pilot is always a good person to ask.
The NOVA Pilots Team was founded at the end of 2006. Currently, there are more than 100 pilots from all over the world in the team. How do you recognise a team pilot? The majority of NOVA team pilots fly a custom designed team glider (only available to team pilots). Many of the team pilots also have their name printed on the wing. If you have any questions, just ask a team pilot!