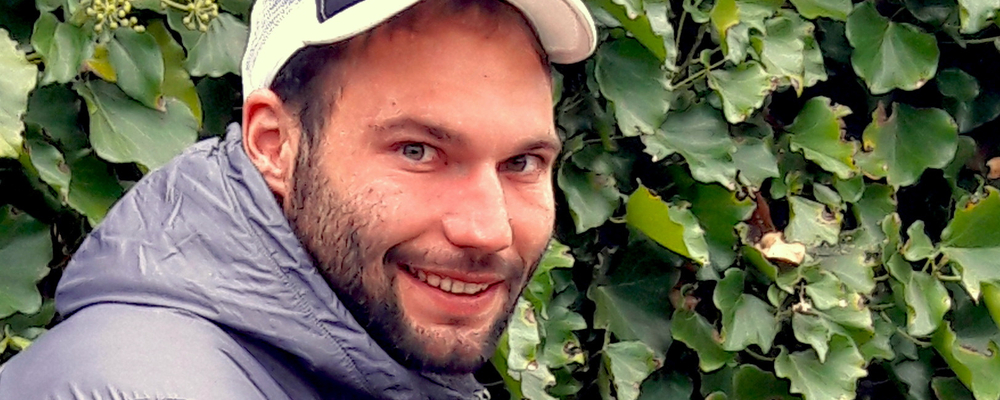 PRION XC-Challenge 2016: Simon Halter (CH)
Surprise Winner
Simon only started flying in 2015 and first encountered the PRION at this flying school Emmetten & Titlis. The 28-year-old says: "I chose it because it is white. I tested another wing, but it didn't do anything for me. From the first second I felt a connection to the PRION. This feeling is still the same today. During various flights this season I had pretty big (for me) collapses and scary moments, but they were soon forgotten. The PRION was always safely above me. I am very happy to fly a wing that allows me to try new routes and that is forgiving of little mistakes. For example, flying in the lee… Of course I have ambitions to do more and I have thought about changing my glider.  But my focus is more on my skills than on my equipment. I want to proceed step by step."
XC with a training glider
On the 14th August 2016, Simon Halter flew a flat triangle of 64.65 km which made it the highest scoring flight on a PRION in the 2015/16 season. He reports: "Since I received my Club Hagsflioh's summer events programme, I had been looking forward to this extended flying weekend in Fiesch (Wallis Switzerland). As we were driving down from Gimsel in Goms, my colleagues were telling me about the many landing areas and train stations, which they had "discovered" involuntarily. Thankfully, that day I had no use for them. But a few weeks later on, I found the information really useful, because it was the first time I had to select a landing field near public transport while I was still in the air. 
I took my time at the take-off. I observed other pilots. What were they doing? What can I learn from them? I had a clear goal: stay high and patient and the rest will take care of itself. During my first ever flight in Fiesch I had another first: after two hours in the air I climbed to over 3000 meters. I allowed myself a quiet whoop of joy. Higher up near the Grimsel Pass, I started to feel a little queezy. I had already heard about the 'Grimsel monster' and decided it was better to turn around sooner than later. 
The mountains were increasingly in shade and my altitude (now 3800 meters!), brought with it cold that I was unaccustomed to. Over the Riederalp the sun shone again and I climbed as high as I could to enjoy the panorama to the max. Despite the heavy air traffic it was just wonderful!
Three firsts in one day
Then I approached the final stage of my flight: My bladder was indicating to me that a further 'first' was to come. For the first time it forced me to land. Once on the ground I was happy and satisfied with my flight and I had a celebratory beer with my club mates in the official landing area in Fiesch."
Simon says this about his flying goals and dreams: "I stilll feel like a beginner when I am flying. Everytime I catch a thermal straight after launch and gain enough height to try somethigng new, I am very happy. Often I have stood on launch with big expectations, only to find myself back on the ground within a few minutes. I don't really have a "big dream". I just want to fly different sites and areas. I have already achieved a few goals – but I have more.
As well as discovering an area from the air, I also explore it on foot as a trailrunner. I can perfectly combine my two passions. In the morning you can run around the mountain and at mid-day you can get into your harness and enjoy the rest of the day in the air. For me a day like that is already like a dream to come true. And the Swiss landscape has so much to offer."
Why do the Swiss love EN A gliders?
A comment from us at NOVA: Of the 30 highest scoring flights completed on PRIONs, only four were submitted by non-Swiss pilots. In the preceeding year the number was similar. Why? Don't pilots in other countries fly EN A gliders? Don't the Swiss have the balls? Or are the Swiss more safety conscious and fly an EN A to gain experience before buying a more demanding wing? What do you think? Join the discussion on Facebook!