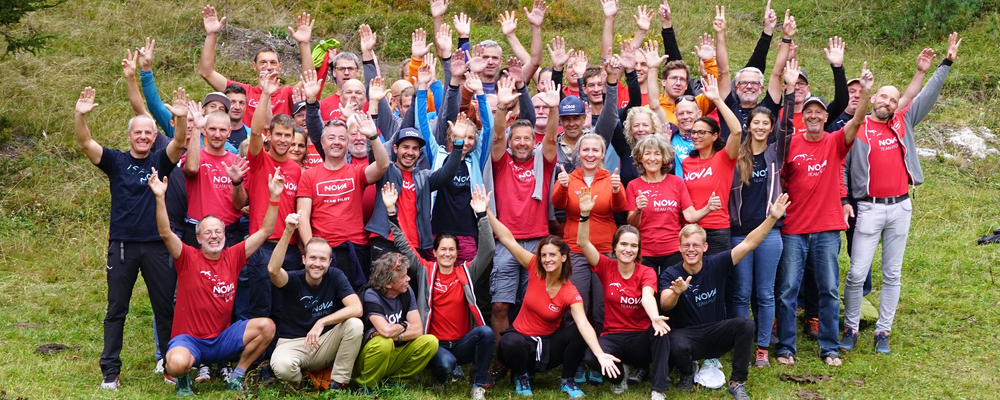 NOVA Pilots of the Year 2023
Praise where praise is due
Werner Luidolt from Styria used to be one of the best sailplane pilots in the world before turning exclusively to paragliding. Within a short time he became a NOVA team pilot and in 2012 won the ION 2-Hundred-Challenge for the first flight with a low-end EN B paraglider with an FAI triangle of more than 200 km. In 2023 he became Austrian champion in the Fun & Safety category with his MENTOR 7 Light and completed one of the longest FAI triangles ever done on an EN B wing with 286.5 km. Werner, who also works as a graphic designer for NOVA and is responsible for the look of the wings, is also exemplary in his commitment to the pilots team.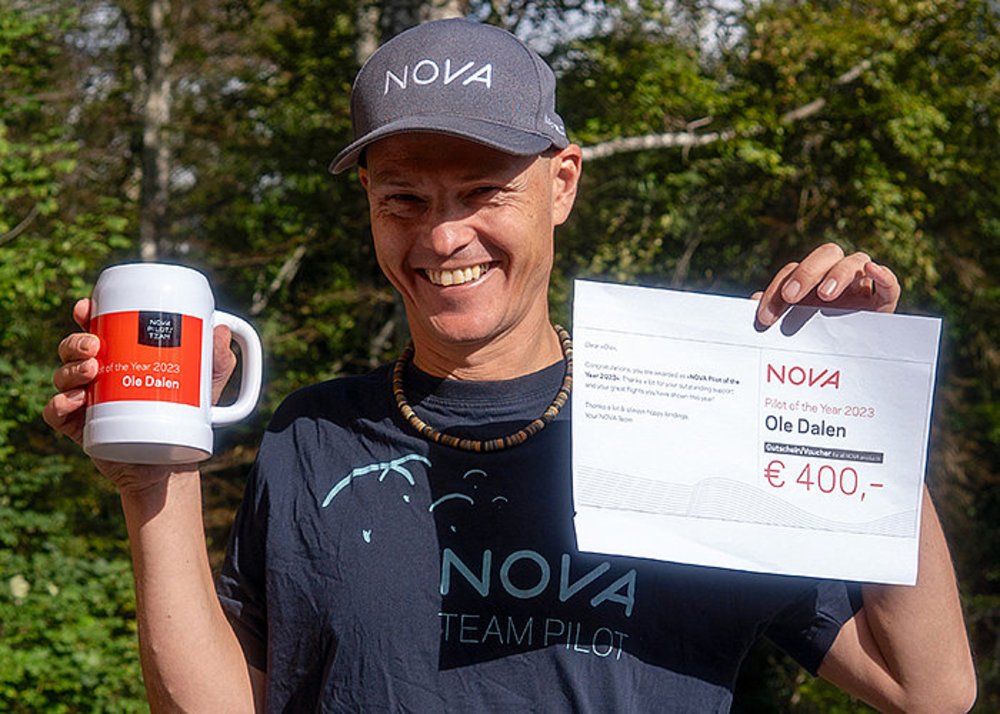 Norwegian Ole Dalen is well-known as a video maker – whether on his own channels, for NOVA at the Red Bull X-Alps or most recently at the Coupe Icare. There he produced an aftermovie clip, which has already had almost 20,000.000 views on Facebook (https://fb.watch/nzpyojg_4b/)! As a professional TV reporter, he obviously gets paid for his work "but Ole's commitment goes far beyond pay. His enthusiasm makes him do much more," says NOVA PR manager Till Gottbrath.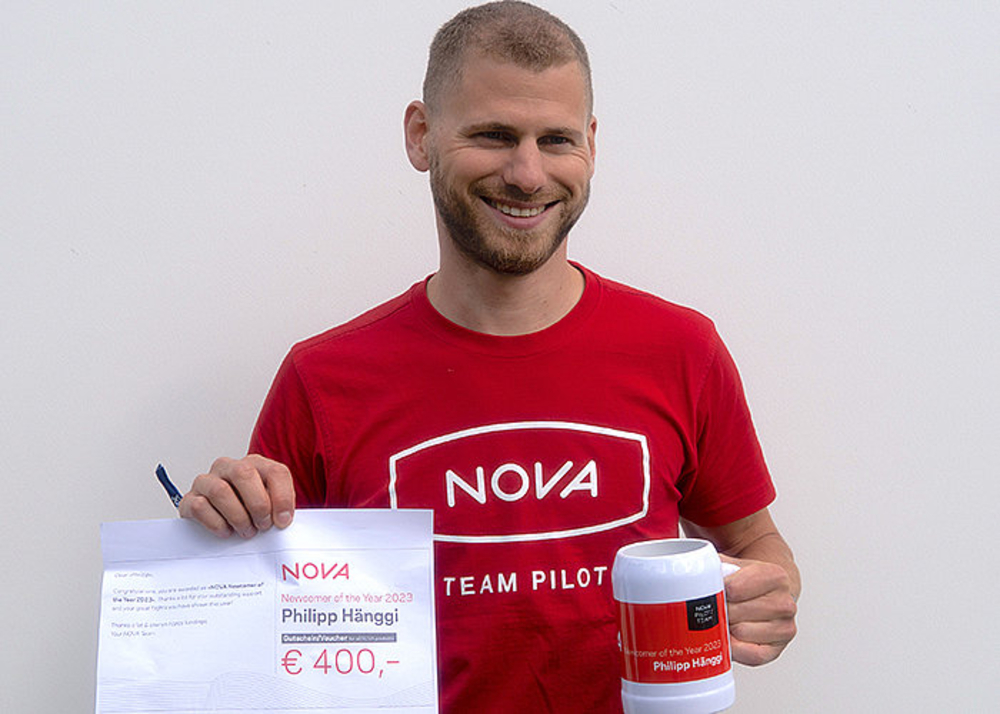 Philipp Hänggi from Switzerland may be a newcomer as a NOVA team pilot, but he is by no means a newcomer when it comes to exceptional performance. He achieved high rankings in hike & fly races in the 2023 season with his XENON, as well as his first 300+ km flight in 11 hours, 54 minutes. In addition, Philipp stands out for his extraordinary willingness to help.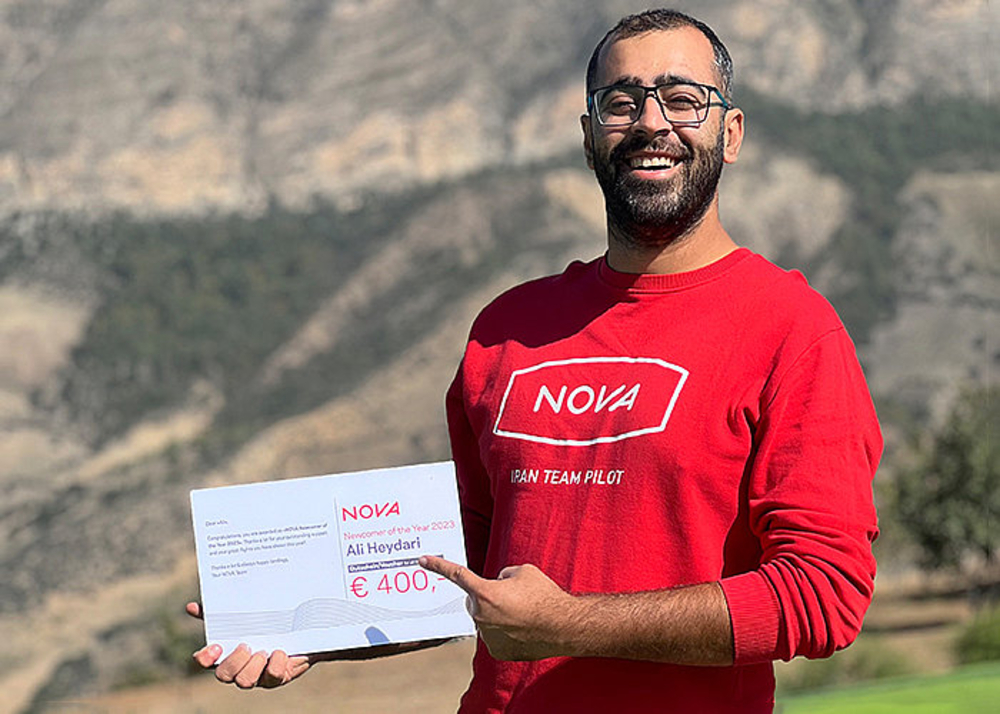 Ali Heydari from Iran was chosen as the second newcomer of the year. He lives in Golestan province, in the eastern part of the Alborz mountains, not far from the Caspian Sea. Mostly, but not exclusively, he flies in the Ramian area, doing so as a very successful brand ambassador for NOVA. His Instagram channel www.instagram.com/gorgan_para/ is very popular in Iran and NOVA has shared many of his clips.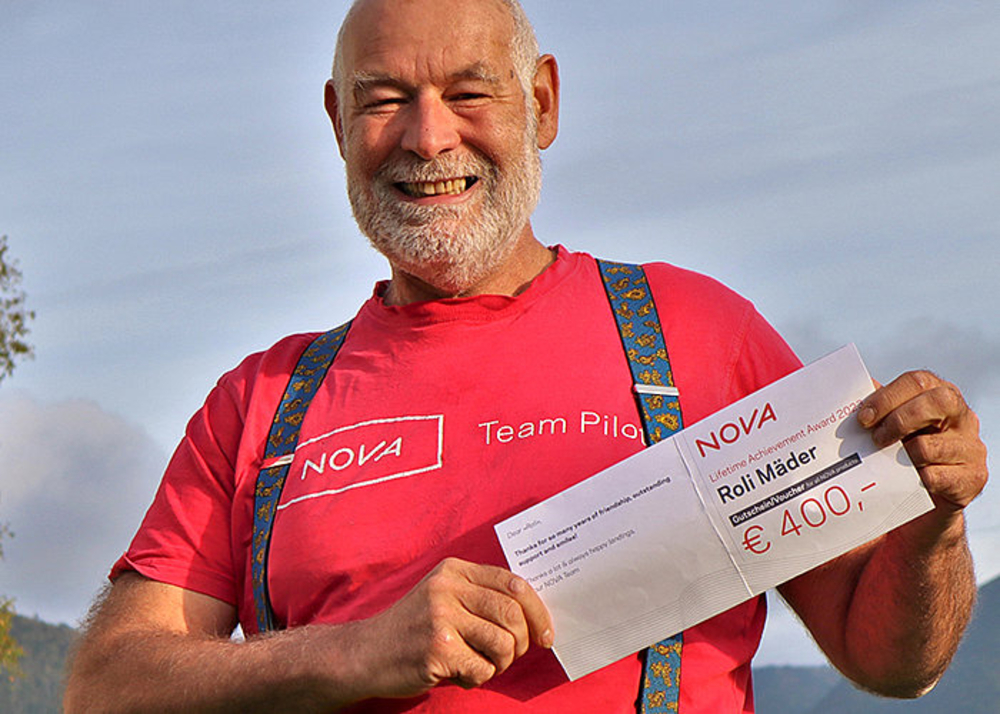 Roli Mäder is a living legend. For decades he has been one of the best XC pilots in Switzerland. The committed EN B pilot used to be regularly placed in the top 10 in the worldwide standard class of the XContest. Now he takes it easier and commutes a lot between Switzerland and his second home in Canada. He was awarded the newly created "Pilots Team Lifetime Achievement Award".
All winners received an individualised beer mug and a voucher for 400 euros from NOVA as a thank you and memento.