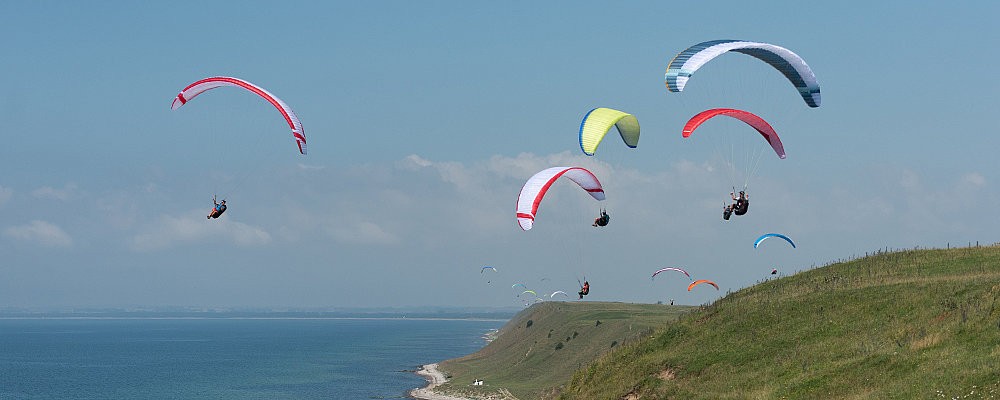 About paragliding, Sweden, arts and cooking
Pierre Rosén – The flying artist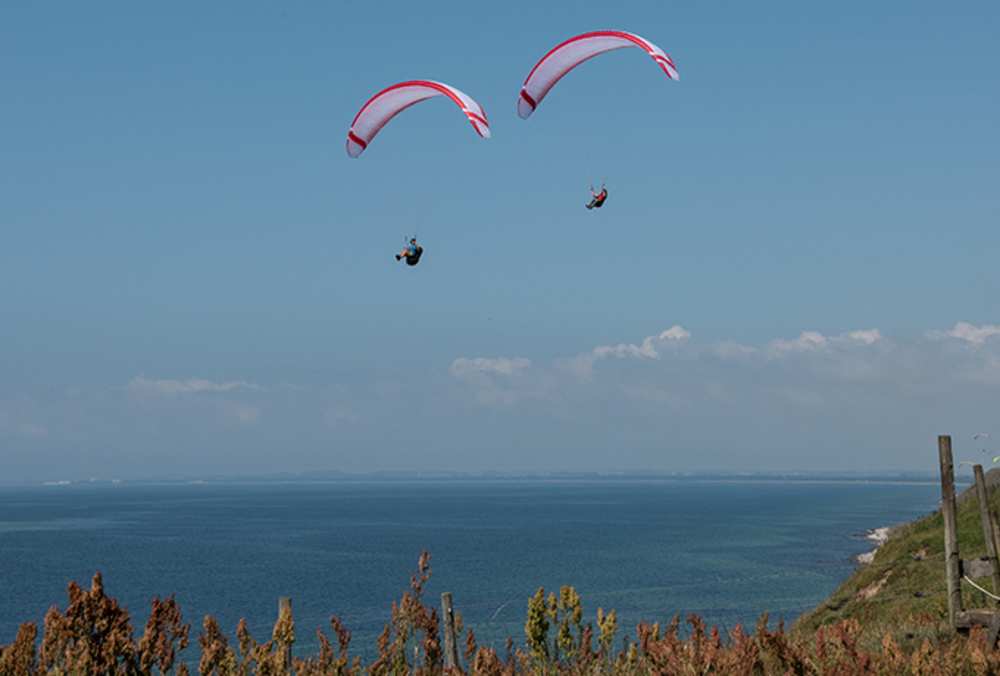 Paragliding is one of the most beautiful things to do on earth. But for Pierre there is another very important thing without he can't exists: arts. His expressive paintings are mostly some point of views from above, so it's not so far from flying again. He runs the paragliding school Skyadventures in the south of Sweden where Toni Bender has been a guest as "Toni on Tour" for over 10 years (and will again this summer from 16.-24. July 22 in Kåseberga). NOVA Team Pilot Vera Polaschegg came along with Toni last July for the second time, which was a nice and chilling recovery from her work as a camera woman at the Red Bull X-Alps. Here is her little interview with Pierre: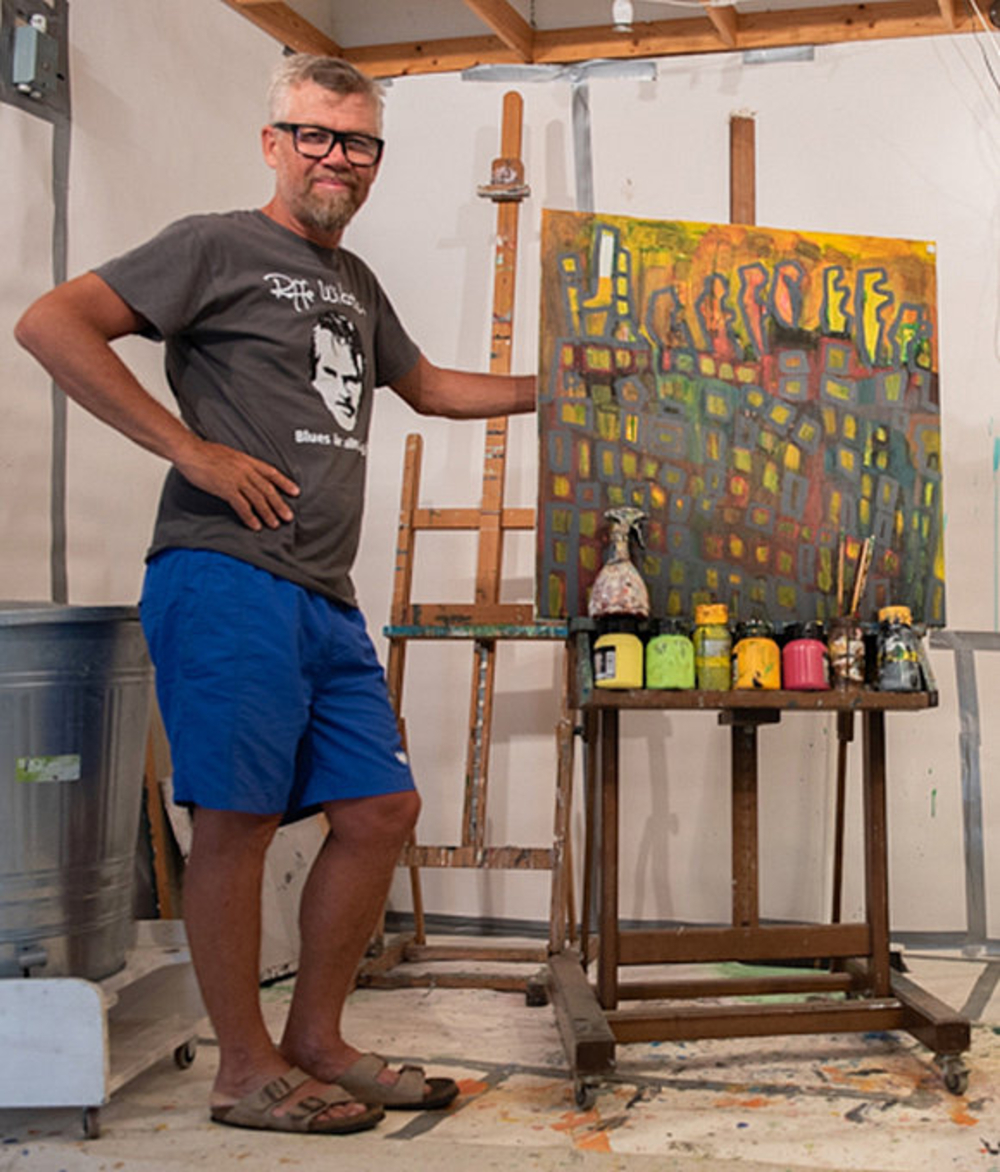 When and how did you begin to fly?
I started paragliding back in 1987 in Dalarna in Sweden with a French instructor. It was a cold January day with –20°C, but I got hooked immediately.
How did paragliding change since your beginning?
Since I started paragliding, basically everything has changed on the equipment – but the human dream of flying has not changed. With today's modern gear, the sport has become significantly more accessible to more people than ever before. Safety and simplicity are crucial parts of the fact that you can now use more areas to fly than before. Today, equipment weighs so little that you can easily and always carry it with you – wherever you go in the world. It was a fantastic journey to experience paragliding from the beginning to the beautiful sport it has become today!
When did you open your paragliding school?
I started Skyadventures in 1989.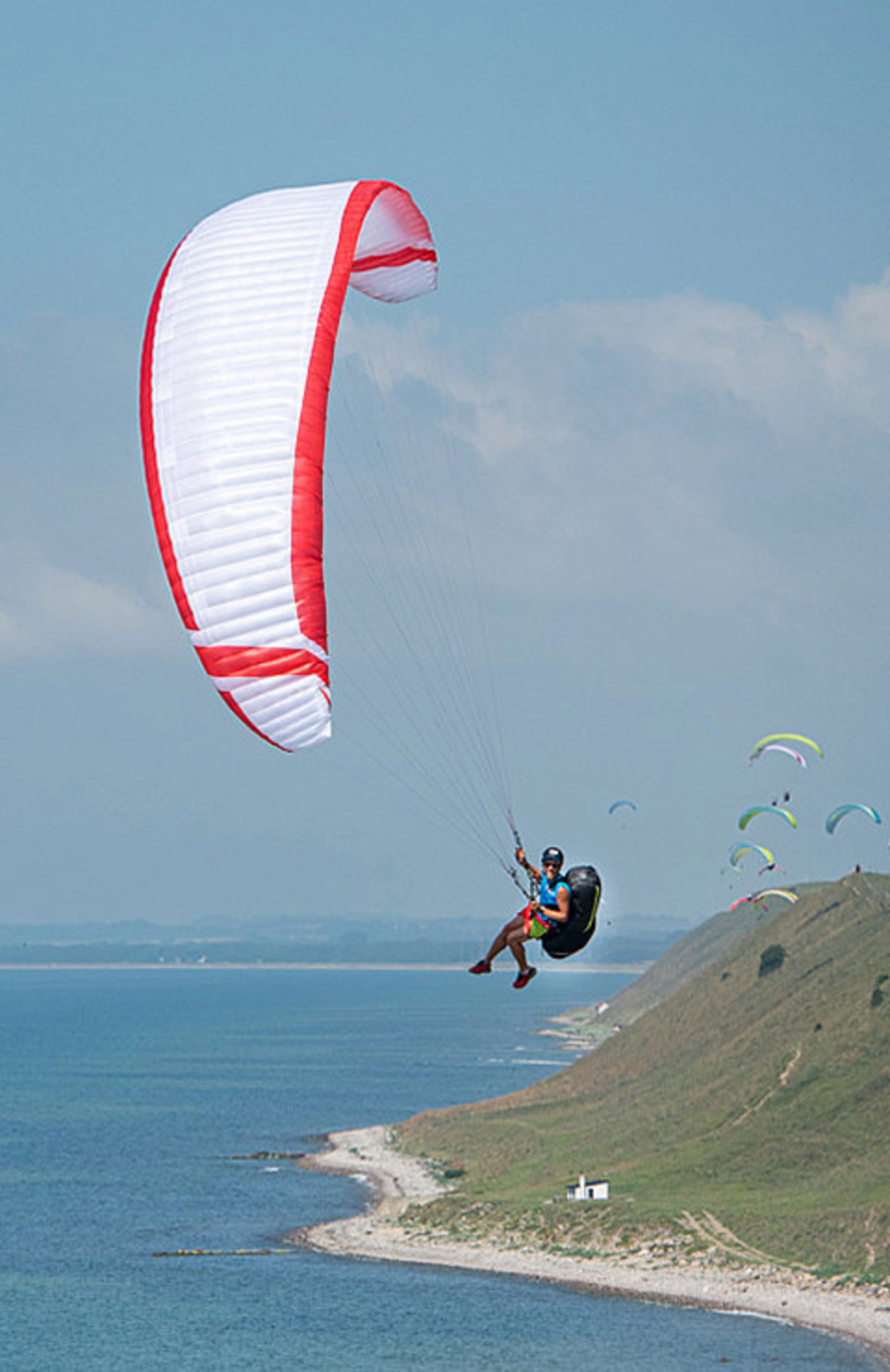 That means you also flew the old or original NOVA XENON?
The first NOVA paraglider I flew was a TREND, which also became my first school glider. When NOVA released the "old" XENON I bought it right away. Whaoo! What a difference in comparison with other brands. This wing was indeed a forerunner. It was a very advanced glider and I flew it for many hundreds of hours. The XENON opened up for long XC-distances, allowing routes that were not possible before. Undoubtedly, it was one of the wings that changed the paragliding with decisive factors. A world-leading product in its time.
What is your impression about the new XENON?
Actually, it's another whaoo! I like the smaller surface to fly with, the simplicity in the start and the generous speed. Responsive and direct control. Now you feel even more at one with your glider, you are closer to the flight. I look forward to many wonderful hours on the XENON.
How is paragliding in Sweden in general?
Paragliding in Sweden is really good – better than most people from the Alps and abroad think! In the southern parts we have no mountains, of course. Soaring is popular and we have many good sites to offer. When we fly thermals, it is done with towing. Paramotor is still a growing sport with us. Further north in the country, we have mountains and there is a lot of flying in the popular areas. Even further up in Sweden, really in the northern parts, reindeer owners fly paramotor in the profession. Here are nice mountains to fly from and hike & escape is perfect here. Real adventures!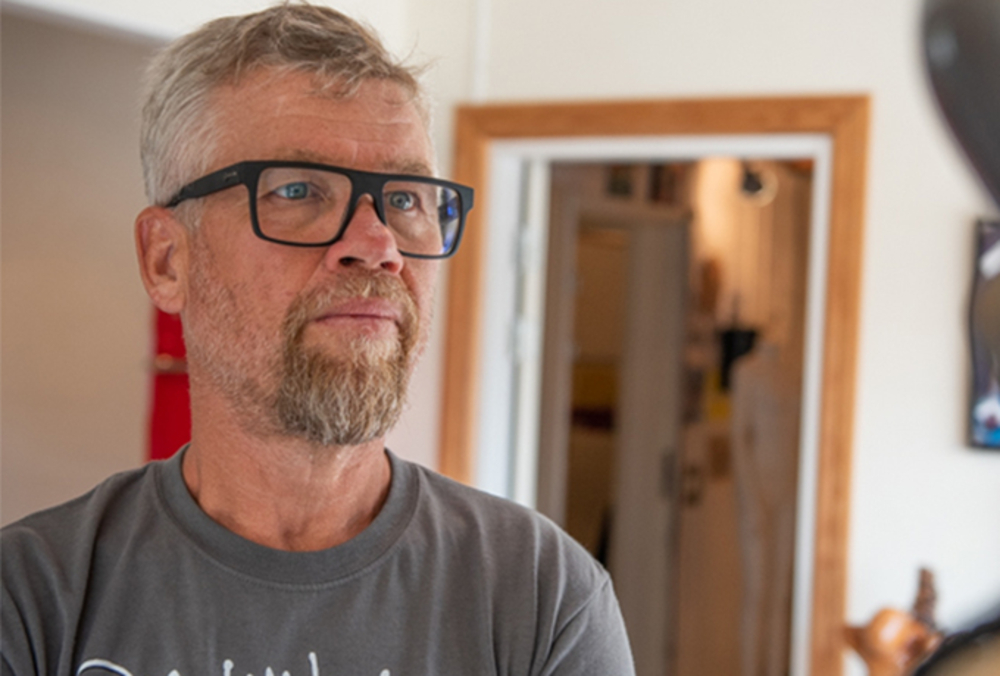 What are you doing in Winter?  
I spent a lot of time in the very north. My Sami blood makes me feel very much for my dear Karesuando, a small village in Lapponia on the border with Finland. There I have many friends. In this area some Sami herders drive their reindeer with a paramotor when they are to be moved. Large open areas and mountains, where there are no people. I sometimes take my speed flyer, to have fun in terrain that not many people have seen at all. Secrets I keep in my heart. I fly all year round and usually when we do not have the current situation with Covid, I travel a lot everywhere in the world with groups and fly.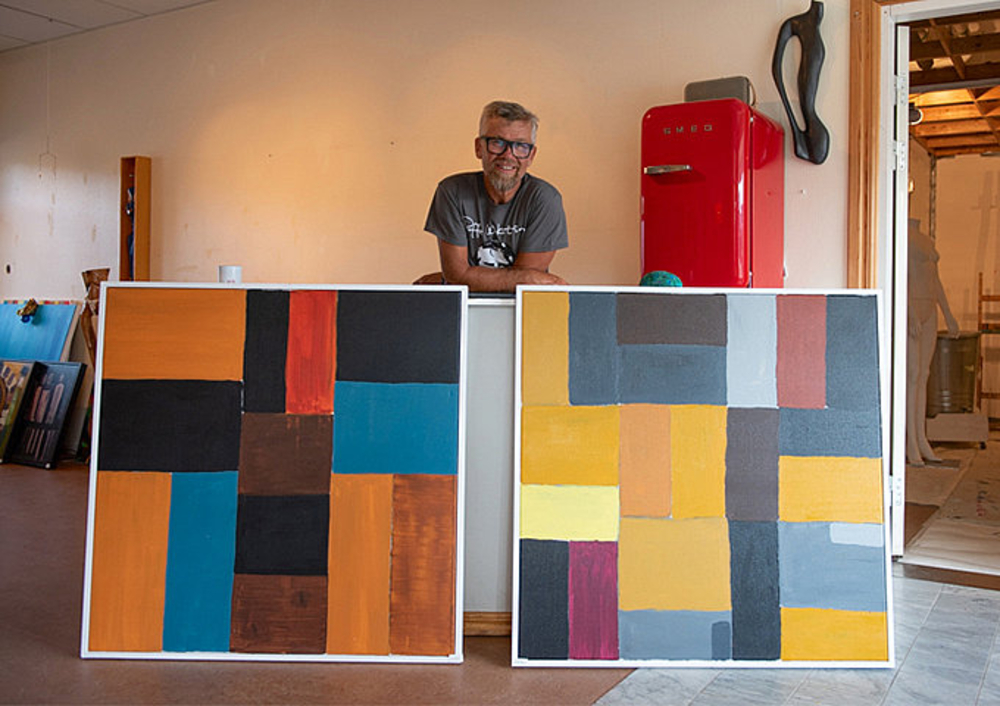 Your favourite painting is the big very bright one, why?
Some paintings – I call my paintings Macklingar – are ones I can not sell. They give a feeling that is not described so easily, but they are like friends that take a long time to get to know. I have several of these, one is a 170 x 170 cm oil painting. I get just as happy every time I come to my studio and am met by it. Not everything can be explained. It must be experienced, must be sensed!
Do you have other hobbies? 
Another great, lifelong passion is cooking. I cook most of the food in the family, and I would like to take advantage of everything that nature can give us. Cooking is also a form of art!
Interview and pics by Vera Polaschegg