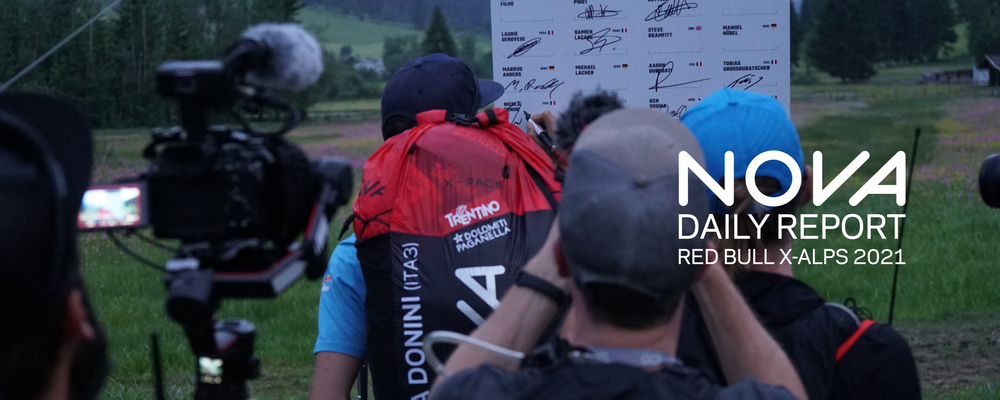 Day 11
NOVA X-Alps Blog: WED, 30.06.21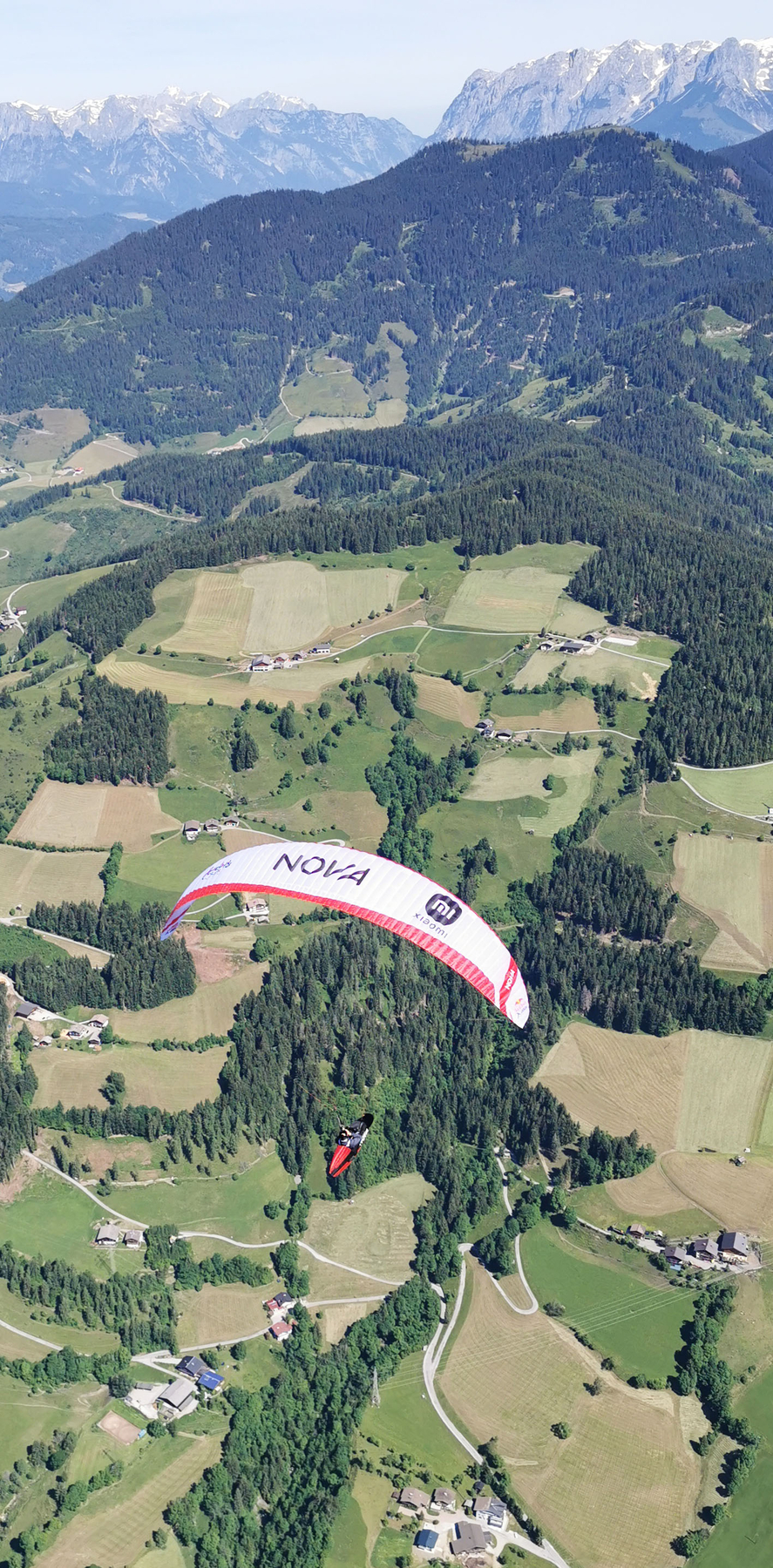 The impossible is possible!
Most paraglider pilots have great admiration for the feats performed by the X-Alps athletes. They fly insanely far on sometimes unbelievable routes. They fly in sometimes terrifying conditions. Conversely, they also manage to cover astonishing distances "without thermals" and at low cloud bases. Furthermore, they regularly manage to pull off moves of which the all-knowing locals say: "it's impossible!" But it is possible! You just have to do it. They are terrific pilots - albeit with a willingness to take risks that sometimes frightens me! But that's another story.
If most normal pilots can still somehow understand the flying part, I believe that the vast majority have hardly any idea of the complex performance of the X-Alps athletes: 
the incredible physical exertion;
the pressure of wanting to do well and feeling you "must do well";
the will to deliver to sponsors and partners;
the feeling that you have to put something together that justifies all this after the year of preparation (that's how much the top people put in), the sacrifice, the neglect of family and friends, and the focus on this one event;
the pressure of having to make decisions all the time during the race;
and all that for twelve consecutive days. Over and over again.
I have been passionate about sports all my life, both actively and passively in front of the TV or with the daily newspaper. I consciously thought about whether I could think of another competition that demands a comparable complex performance. Even after thinking hard, I can't come up with anything. Can you readers think of anything?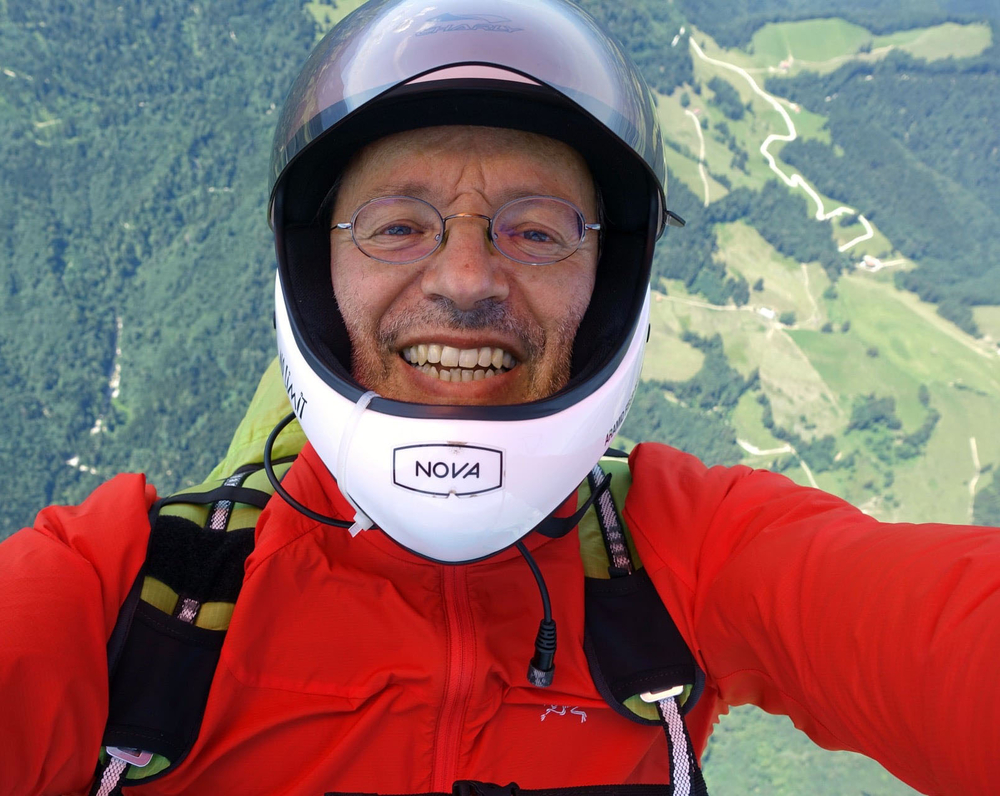 "Poor men's X-Alps" 
For many years now, I have been participating in Hike & Fly comps, mostly the Bordairraces (www.boardairrace.com) and the Crossalps. They have the popular 33-hour format with the subtitle "Turnpoint at the Limit". This means that each participant decides for himself where to fly, where to set the personal "turnpoint at the limit" - and how finished he wants to get in the end. The top people run through the night without sleeping, and distances of over 140 km have already been covered on foot. On top of that, there are the altitude metres gained in ascent and, of course, there is also flying. That already sounds pretty crazy and exhausting. But the good thing is: After the 33 hours, the spook is over and you can really rest.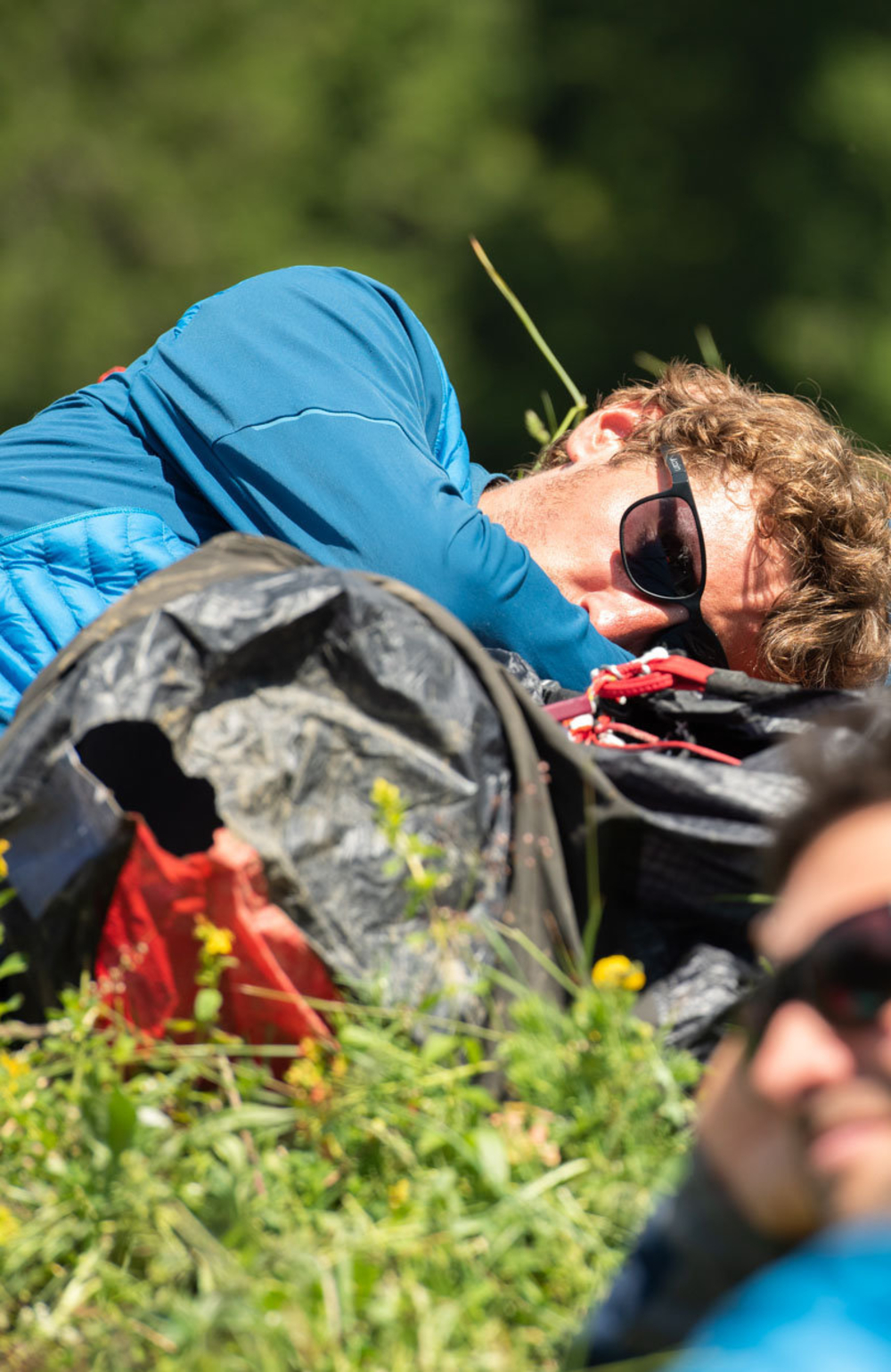 Multi-day events are a different matter
I've done a few expeditions, mostly in the Arctic, and I participated twice in the Transalpine Run (a trail running stage race over eight consecutive days across the Alps). It's an interesting challenge to have to manage your energy so that you still have enough at the end and don't collapse. As an endurance athlete and pilot, I'm neither good enough nor willing enough to take risks to even think about the X-Alps. So, the Dolomiti Superfly, which was held for the first time in 2017, came just at the right time (www.dolomitisuperfly.com): seven days over a circular course and with longer rest periods than at the X-Alps. I dared to do that.
It turned out to be a completely different act from the Bordairraces. I flew pretty badly and therefore had to walk a lot. If I remember correctly, it was a good 50 km per day plus 2000+ metres of ascent each day. At the end it was clear that it would be very, very tight if I wanted to reach the finish in time (which I finally did 30 minutes before it closed). There was a no-fly zone around Trento and I had to hike non-stop and at an average of no less than 5 km/h up and down for the last two days.
One is the physical effort, the other is the mind. The mind also gets more and more tired and sluggish at a certain point. It takes an insane amount of effort to motivate yourself. What's all this sh... about? Why do you do this to yourself?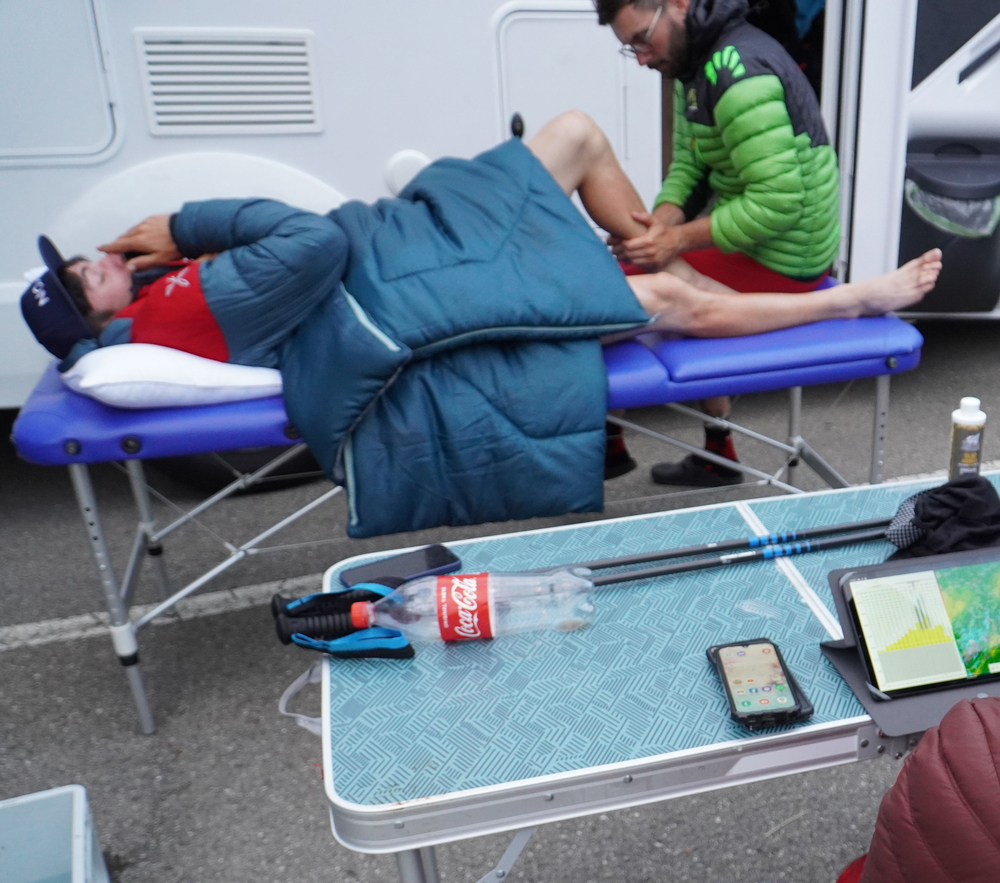 A fatigue never before felt
But the most extreme thing I experienced was this incredibly deep tiredness. The body is so empty, so exhausted, so heavy. It cries out for rest, for sleep, for doing nothing. At some point, the legs hang like wooden blocks on the hips, as if they no longer belonged to the body and were remote-controlled. Everything you have to do, no matter how trivial, is too much, too exhausting: charging your mobile phone, tying your shoelaces, bringing your spoon to your mouth, lifting your water bottle, picking out fresh socks. Stress, all of it pure stress! If my supporter Tommy Frey, supported by Markus Anders (a very fine person, by the way!), had offered to feed me or wipe my bum on the toilet, I don't know if I would have refused. At the X-Alps, I suppose, it shouldn't be any different - just a few more numbers more intense!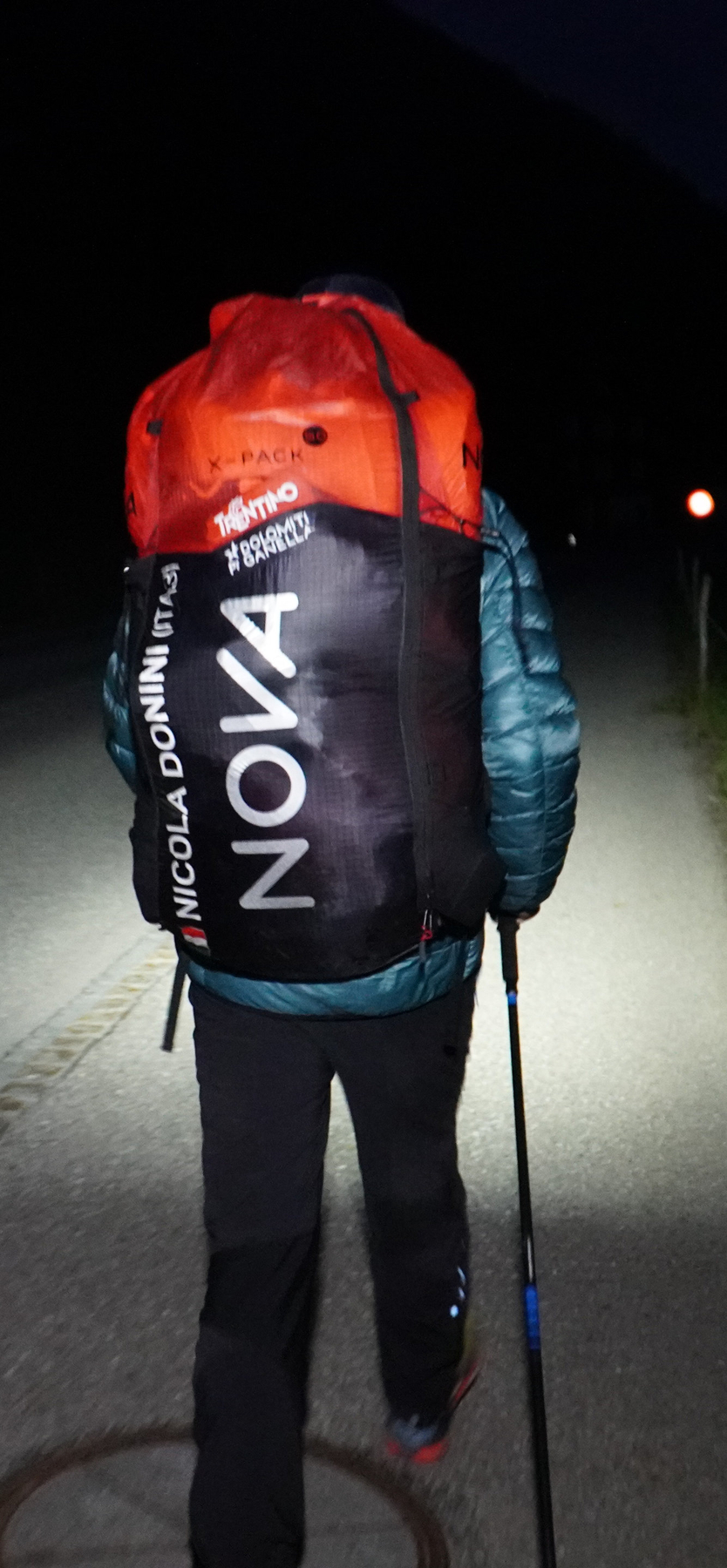 Rich, famous and irresistible
At the top, it's all about winning, about fame and glory (if you're a world-class athlete and want to benefit monetarily from what you do, you'd be better off playing tennis, football or golf, or driving around in circles in a Formula 1 car). In the middle of the field, the main thing is to fulfil one's own expectations. And at the very back, the - perceived - ignominy of elimination looms every 48 hours, illustrated drastically by Red Bull with the grim reaper. Well, maybe it will attract some attention = higher reach in the social media…
The way Nick Donini (until his crash with the cableway for goods) behaved in the face of his possible elimination, for example, cannot be valued highly enough. After committing an airspace violation and being given a 48-hour penalty, he had to do his utmost to stay in the race. After just under a week of X-Alps, the lad - like everyone else - was pretty flat already. I assume, he started to feel this bottomless this bondless deep fatigue. So, he pulled his Night Pass to avoid elimination, because the 48-hour penalty doesn't start until the next time you rest.
Too bad he had to pull the Night Pass in an inconvenient place: in the mountains between Säntis and Walensee, where you can hardly munch miles on foot. Soberly considered, his chances were rather poor. Actually, the well-worn saying applied to him: You don't have a chance, so take it. Nick fought with bravura, was able to motivate himself, stayed in a good mood and actually made up a lot of ground - until he flew into the cable together with his NOVA colleague Théo de Blic shortly before the Klausen Pass. Such a mishap happens more easily under these circumstances. 
When I write about Nick here, it is because I followed him more intensively as a NOVA pilot. But this applies equally to all athletes, no matter where they are in the field. They deserve the greatest respect - all of them!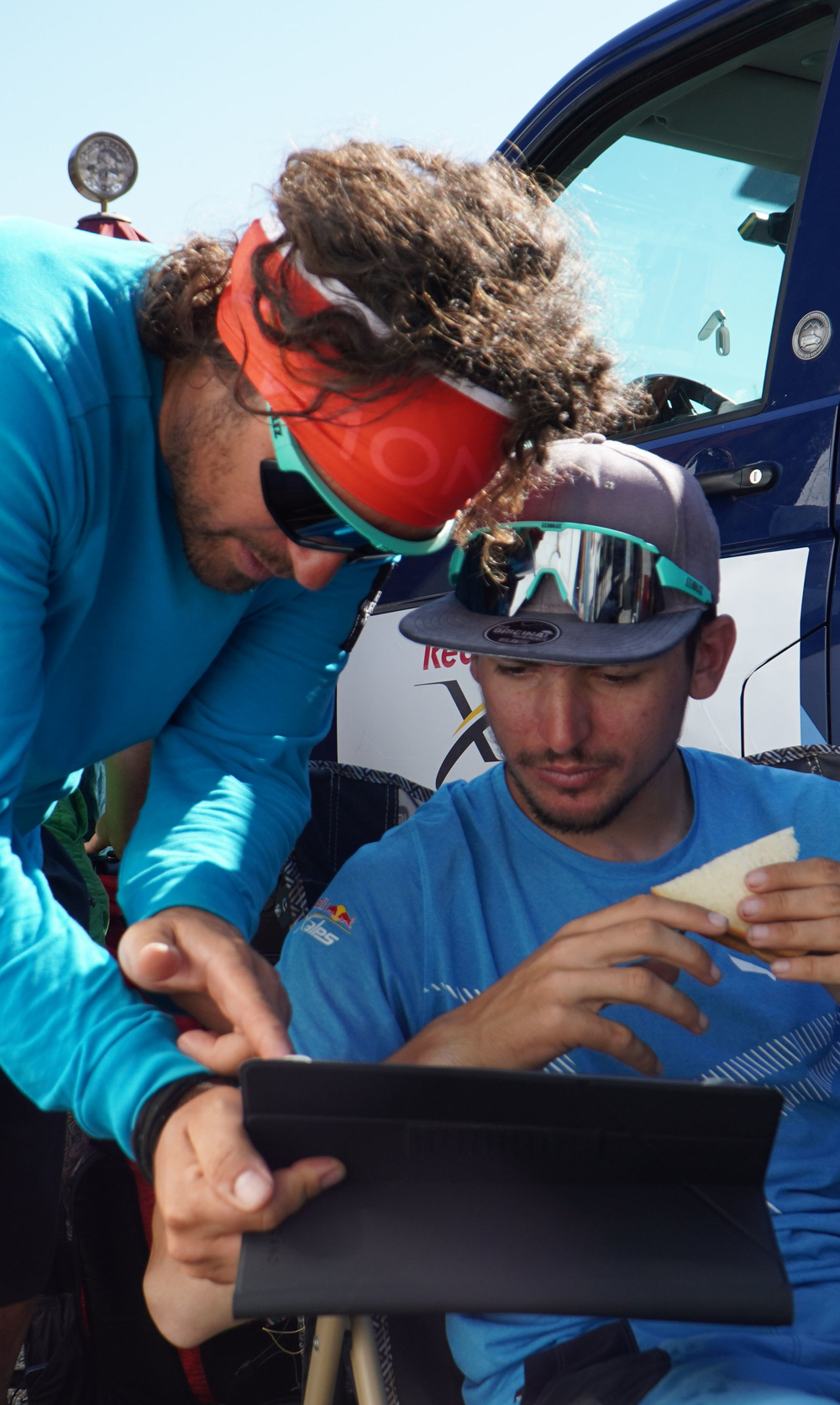 Why are there so many airspace violations?
Some may think "How can it happen to them, that they keep crashing into the airspaces? My flight instrument warns me early on. And they even have their support team to warn them!" True. On top of that, there are plenty of penalties on the part of the organisers (rightly so, it's about not endangering air traffic). 
Actually, most airspace violations ae committed by the rookies (this year so far Donini, de Blic and Lacaze) but also to the veterans, most recently Aaron Durogati. (Note: at the time of going to press it was not clear exactly if it was true). Again, I believe that circumstances as a whole are responsible for this. You start to act irrationally. Or you no longer act at all. "It" just happens. Or as Théo de Blic wondered afterwards, "I can't explain why it happened".
All the paraglider pilots who sat at home on the sofa during the last few days – like the national football coaches or epidemiologists that knew everything better – should ask themselves whether we can really judge this from a distance. I deliberately write "we", because that also applies to Roli and me as the editors of this blog, of course. De facto, we are pretty much poking around in the fog. Roli and I are doing our best to research and find out more. But please forgive us if we are sometimes wrong in our interpretation of what happened.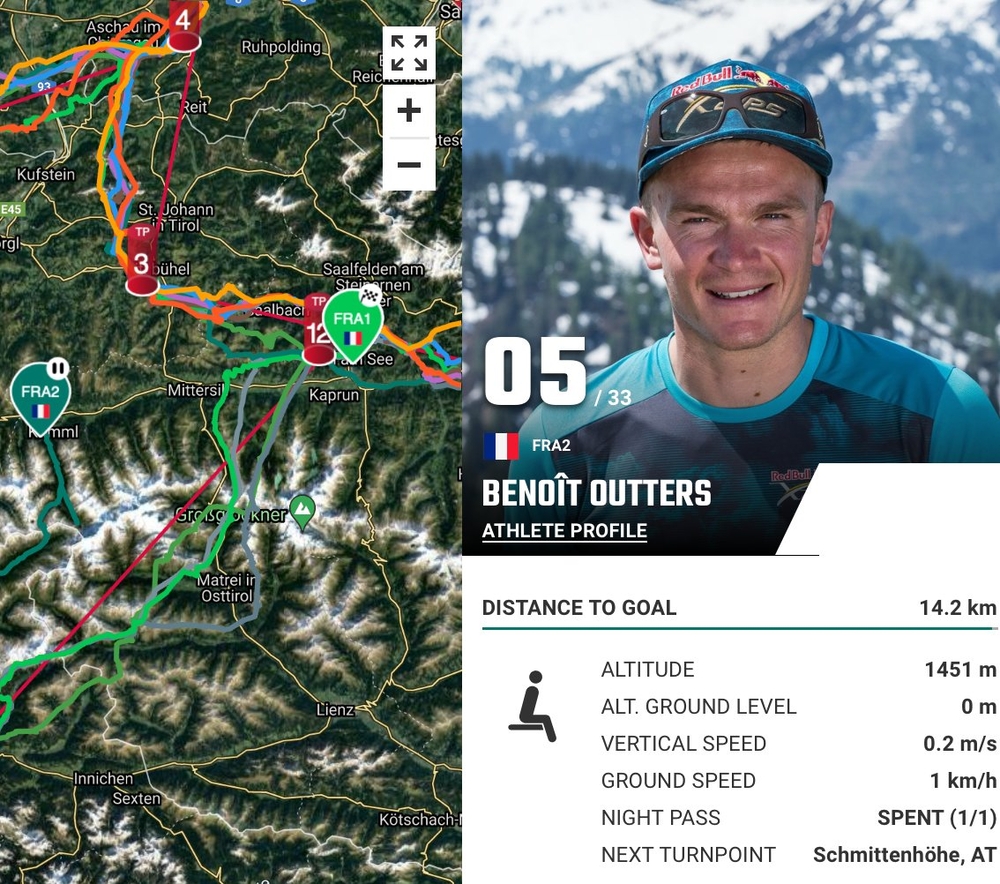 Today's events of the day
Since we've talked so much about motivation: Benoit Outters is showing plenty of it today! He will almost certainly finish 5th. Another golden, let's say silver pineapple (a German saying). He could take it easy, his lead to his pursuers is ample, and he could also finish tomorrow or even the day after tomorrow. But no, the firefighter, paramedic and ultra-runner pulled the Night Pass yesterday and stepped on the gas!
At the time of going to press, he is still about 15 km away from Schmittenhöhe as the crow flies. In the last 48 hours he was only able to fly a little, but covered more than 150 km on foot, already more than 575 km in total! Red Bull calls him the "most extraordinary endurance athlete of the race". Rightly so! Like a perfectly tuned and well-maintained high-performance machine, he rushes towards the finish, with no let-up or outward signs of fatigue. Great!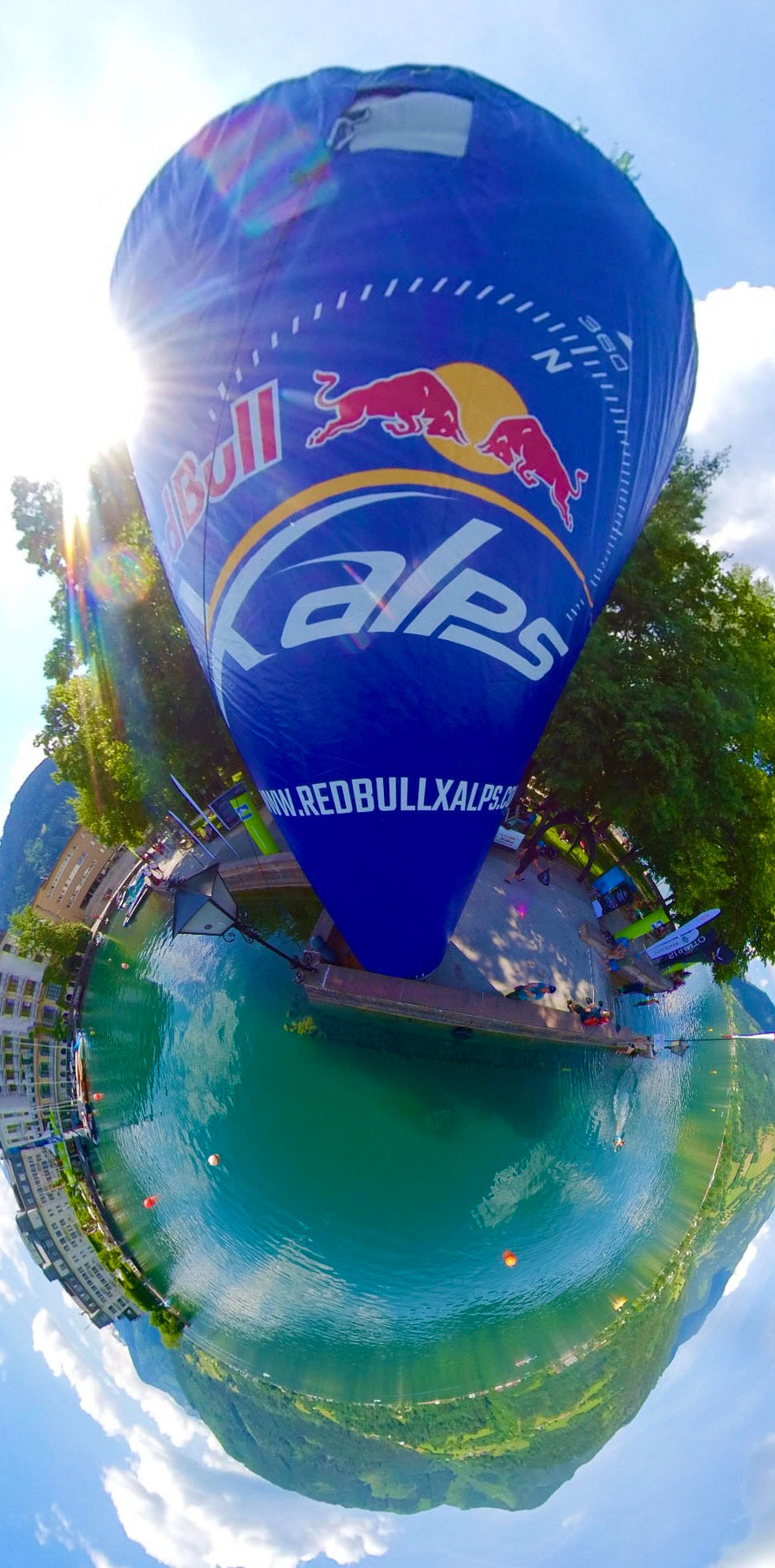 Cross-country flying when it's supposedly impossible
A Chrigel-like magic move was performed by Mexican Eduardo Garza at the back of the field. He returned into the Valais immediately after the Mont Blanc turnpoint, hoping for better flying conditions. A strong decision: he found them! While Michel Lacher, Tom de Dorlodot and Steve Bramfitt were condemned by the weather to hike south of Grand Combin, Matterhorn and Monte Rosa, Eduardo flew into the Valais, there east to the Riederhorn, then crossed back south again and rocketed diagonally southeast on the battle line to Domodossola. What a guy! According to our information, he is one of the few X-Alps participants who have never lived in the Alps. A huge disadvantage! In this case maybe an advantage because it was one of those "is-not-possible moves"? Either way: also, great!
The midfield also benefited from the unexpectedly good XC conditions in Ticino. The daily flight kilometres at the time of going to press: Manuel Nübel 220 km, Toma Coconea 195 km, Ferdinand van Schelven 175 km, Damien Lacaze 150 km, Michael Gierlach 119 km. And the lads are all still in the air. For the third time: great! By the way: I just looked at today`s forecast of www.paraglidable.com: that was stunningly accurate today!
The day after tomorrow, Friday 2 July 2021, the race will end at 11:30 am. Should any more athletes reach the finish line because they are flying, even though the weather forecast says they can't? Unlikely. But perhaps not impossible. Things are getting even more exciting.
Text: Till Gottbrath (Captain NOVA Team Pilots)
PS: Check out our X-Alps clips in the playlists on YouTube and Facebook.