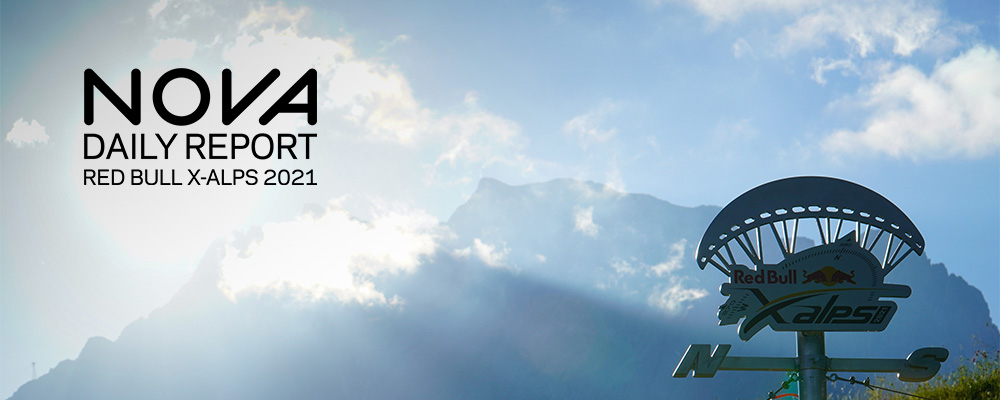 Day 6
NOVA X-Alps Blog: FRI, 25.06.2021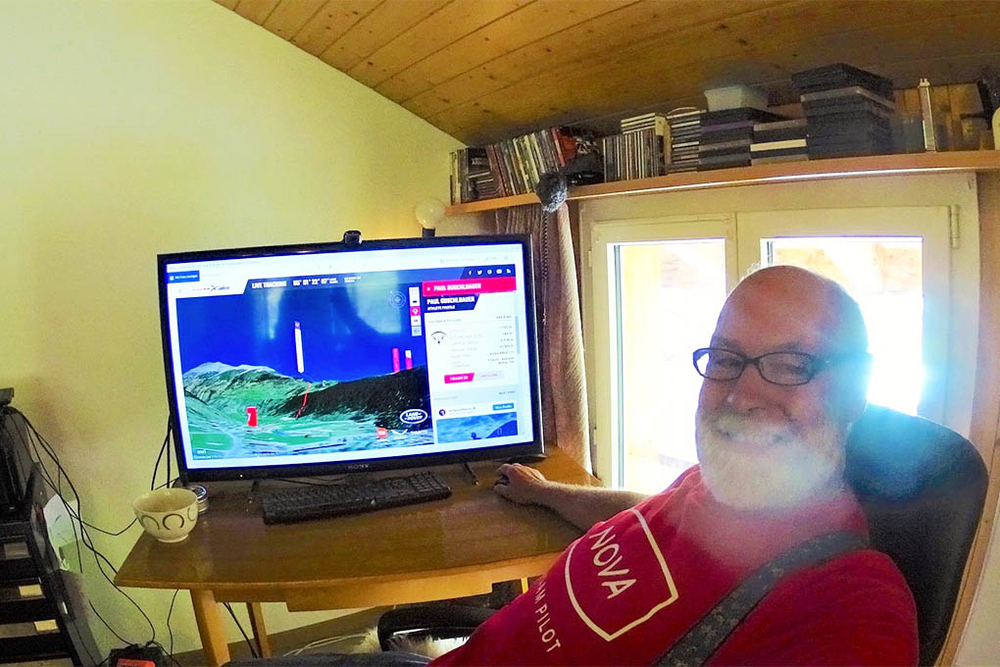 The blogger's life is a hard one
Before continuing with the blog, a few words from the blogging couch potato pilots. Roli Mäder and I (today Till Gottbrath is writing again) are paragliding fanatics. We have been flying enthusiastically for more than three decades now and we are still as crazy as ever – despite our advanced age. From a purely economic point of view, our behaviour during the X-Alps is a disaster: We accomplish nothing. We are glued to the monitor. We are addicted. Luckily, we can channel this enthusiasm with the blog in a halfway meaningful way. At least we hope so.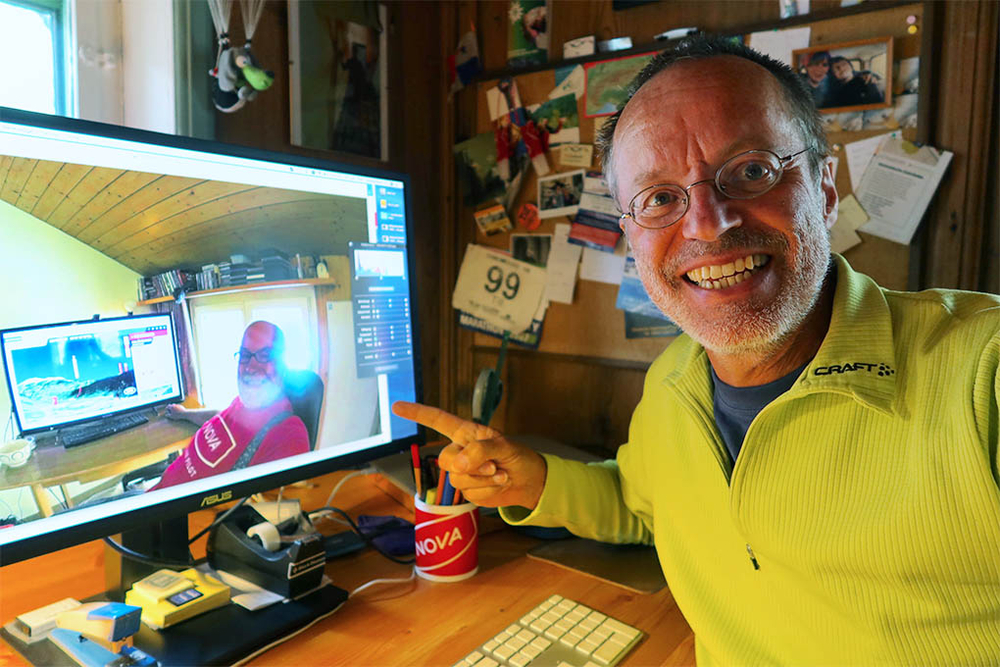 To prevent our brains from becoming rectangular - our eyes already are - we almost have to force ourselves to go outside every now and then. But then we might miss something... Seen in this light, a day like yesterday, which could rather be seen as a walking day, was extremely relaxing. So what else happened last night after the "editorial deadline" yesterday evening?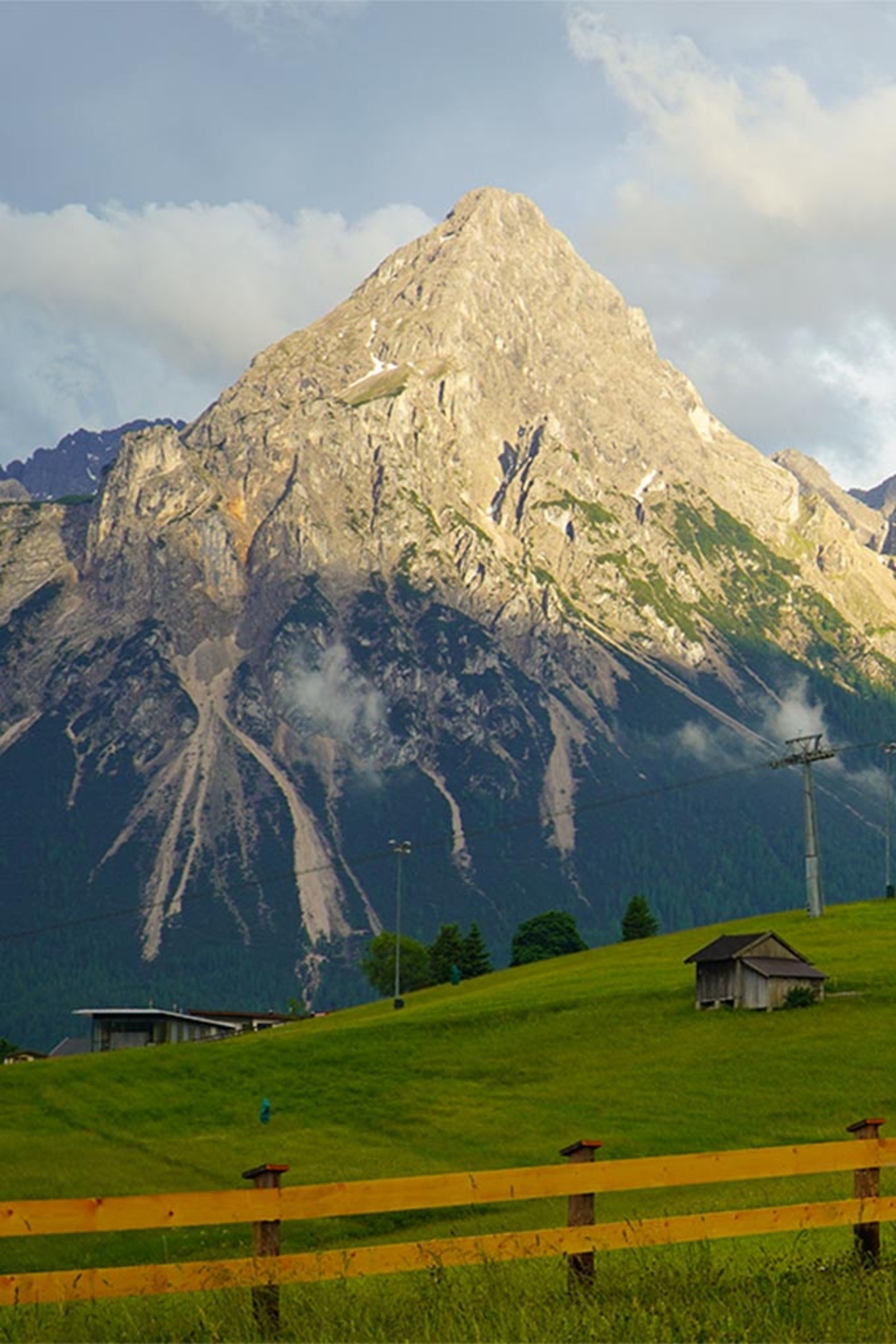 Addendum Thursday evening: King Chrigel and Prince Patrick
Leader Chrigel Maurer and, after him, Patrick von Känel accepted the homage of their Swiss compatriots and carried their wet rucksacks to the signboard of the turnpoint. Fiesch is the only Swiss ground buoy this year and Chrigel-fans were celebrating the leadership of their reigning X-Alps king and their prince Patrick. Meanwhile, Benoit Outters in 3rd place was still swinging his legs mightily after dark. He did it to "crash" the Swiss party in the paragliding-Mecca of Fiesch a little. He succeeded quite well.
Aaron Durogati and Maxime Pinot did not manage to sneak into the turnpoint party. After gliding from the Furka to the Goms, they packed their damp parachutes and set up camp for the night two to three hours on foot outside Fiesch in Reckingen on the young River Rhone. 
The two XENON-pilots Théo de Blic and Nicola Donini flew only marginally after 3 pm. As it had been the case further west, the skies were now closing in in Austria and Liechtenstein. So, no disadvantages for the grounded NOVA pilots. Nobody flew anywhere – except downhill. The positions on the entire route were taken, or rather, the athletes walked as far as it still made sense with regard to the coming day's tactics.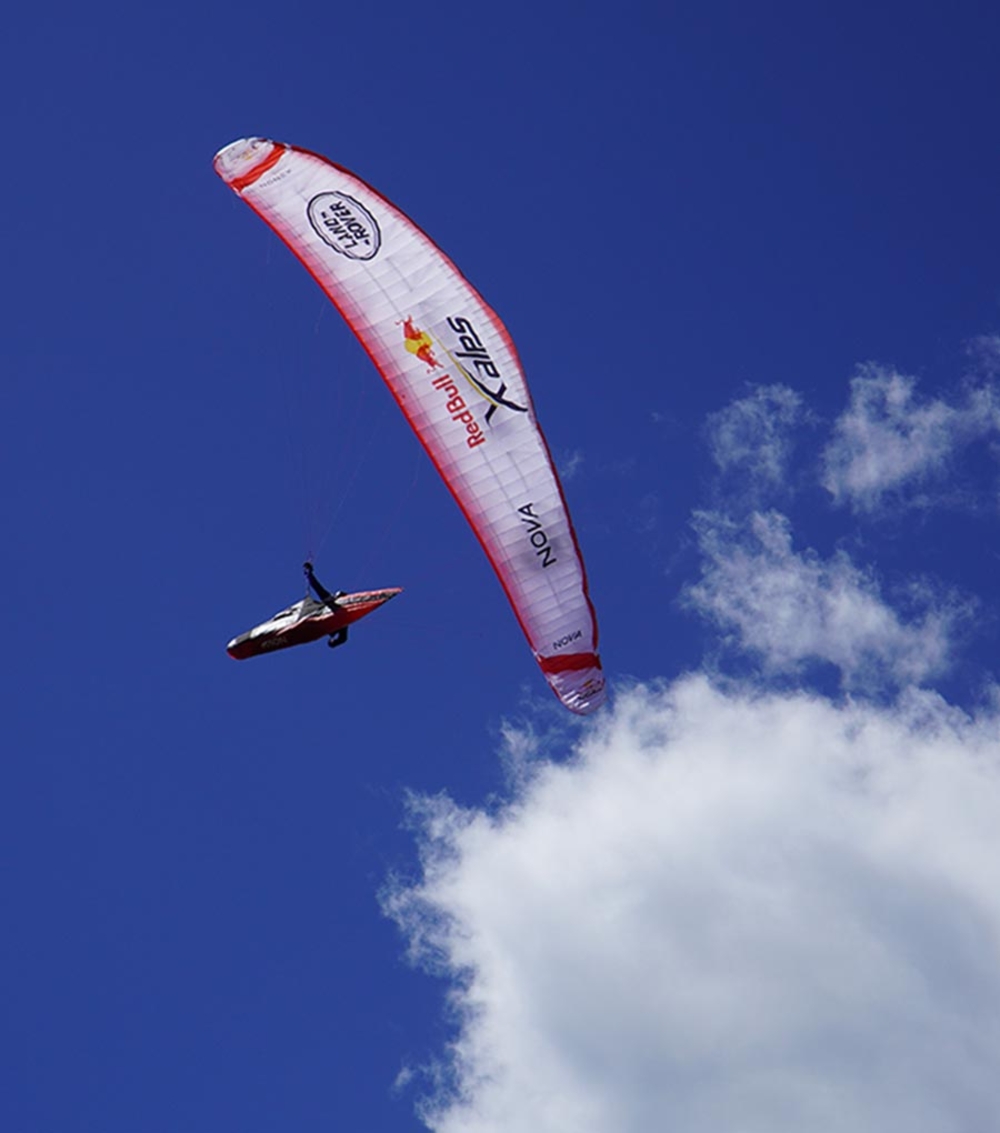 Day 6: First wait & walk, then fly carefully
The overview: The leading group with Chrigel, Patrick and Benoit left the turnpoint Fiesch in the morning heading for Dent d'Oche, a 2000+ metre high mountain in the south of Lake Geneva. Meanwhile, Maxime Pinot chased from behind at a pretty brisk pace. The Frenchman is an incredibly complete athlete: personal XC-best 304 km FAI, winner of the World Cup Superfinal, 2ndplace Red Bull X-Alps 2019, 2ndplace X-Pyr 2018, and he is also a very strong ultra-runner. 
Chrigel and Benoit first succumb to the temptation to start at around 1pm, but they don't quite make headway, landing several times and continuing to crab towards the "knee of Martigny". Patrick and Maxime show more patience and wait. It's good for Patrick: he's done a lot of walking in the last few days. Aaron Durogati also took advantage of this to catch up.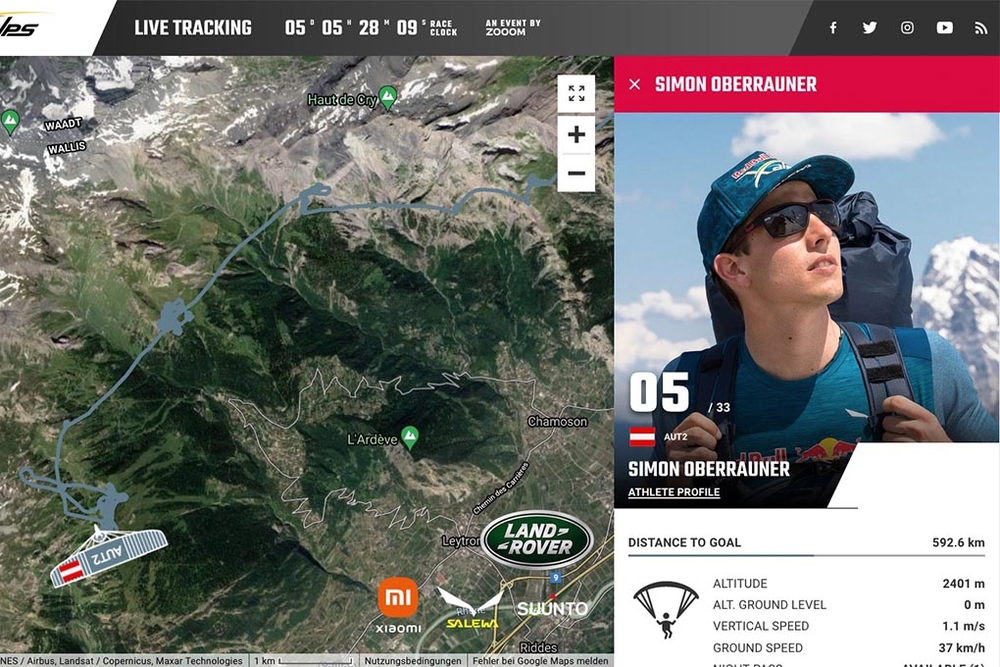 Oberrauner, the patient Austrian
Meanwhile, Simon Oberrauner stalked patiently from behind. While the leaders were still para-waiting, the Styrian walks and flies to Fiesch, climbs the slope quickly, then flies with a lot of patience to the "knee", a bit to the north and traverses to the western side of the valley. There, Maxime could snatch the lead from Chrigel by a few metres. Benoit arrived lower before, Patrick lowest. He made a real mistake by of not flying around the corner to the north and was eaten by the wind over Martigny. This wind, however, was not strong enough to enable him to soar up the slope to the south of the town.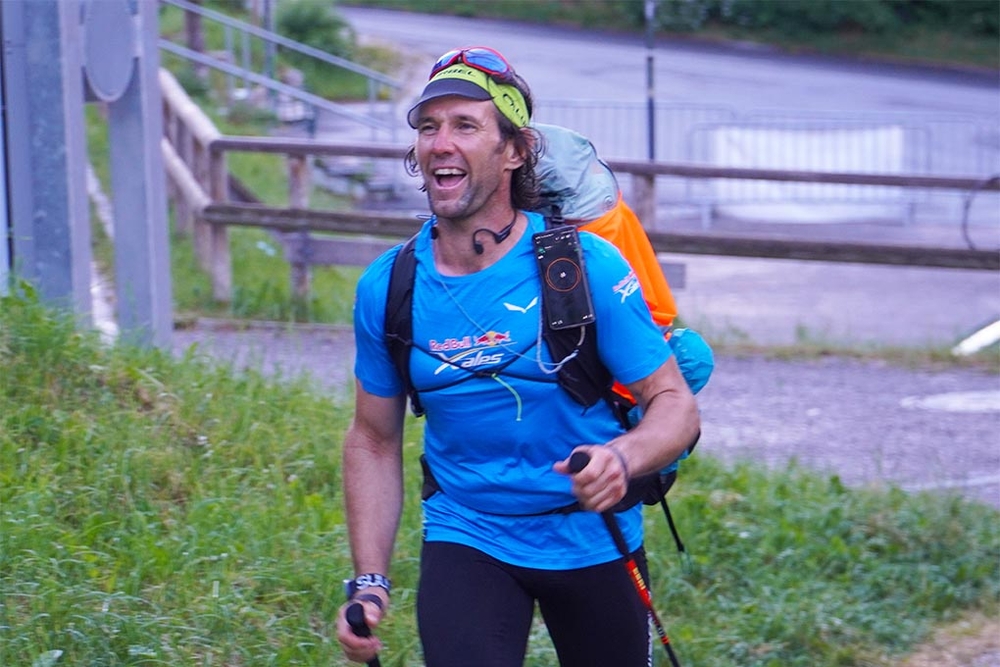 Little action in the midfield
Between the leaders and the back of the field, Paul Guschlbauer, who seems to have lost a bit of contact with the front, Michael Gierlach, Tobias Großrubatscher and Damien Lacaze, currently the best rookie, are spread out over quite a long distance. A bit further back are Toma Coconea, Tom de Dorlodot, Ferdinand van Schelven, Tom Friedrich and - now with connection to this midfield - the fearless Englishman Steve Bramfitt. He was able to make up ground.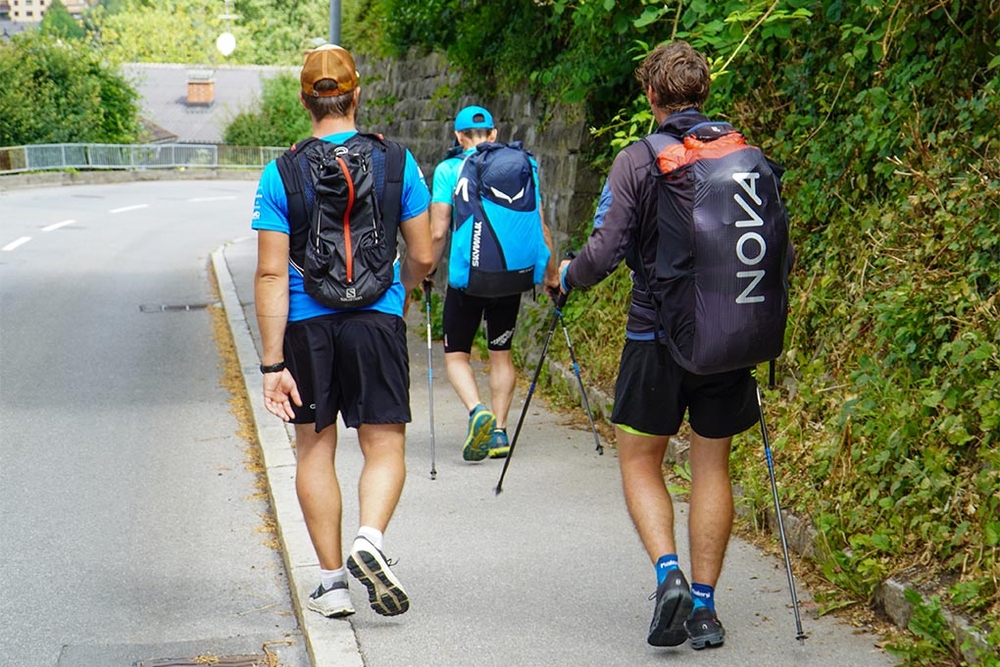 The Franco-Mexican airline
Théo de Blic and Mexican Eduardo Garza entered into a flying and walking partnership during the day. Obviously, the two harmonise well. They were able to make up ground within the rear pack with Laurie Genovese, Yael Margelisch, Kaoru Ogisawa (he seems to need to charge his batteries a bit right now) as well as fellow NOVA member Nick Donini.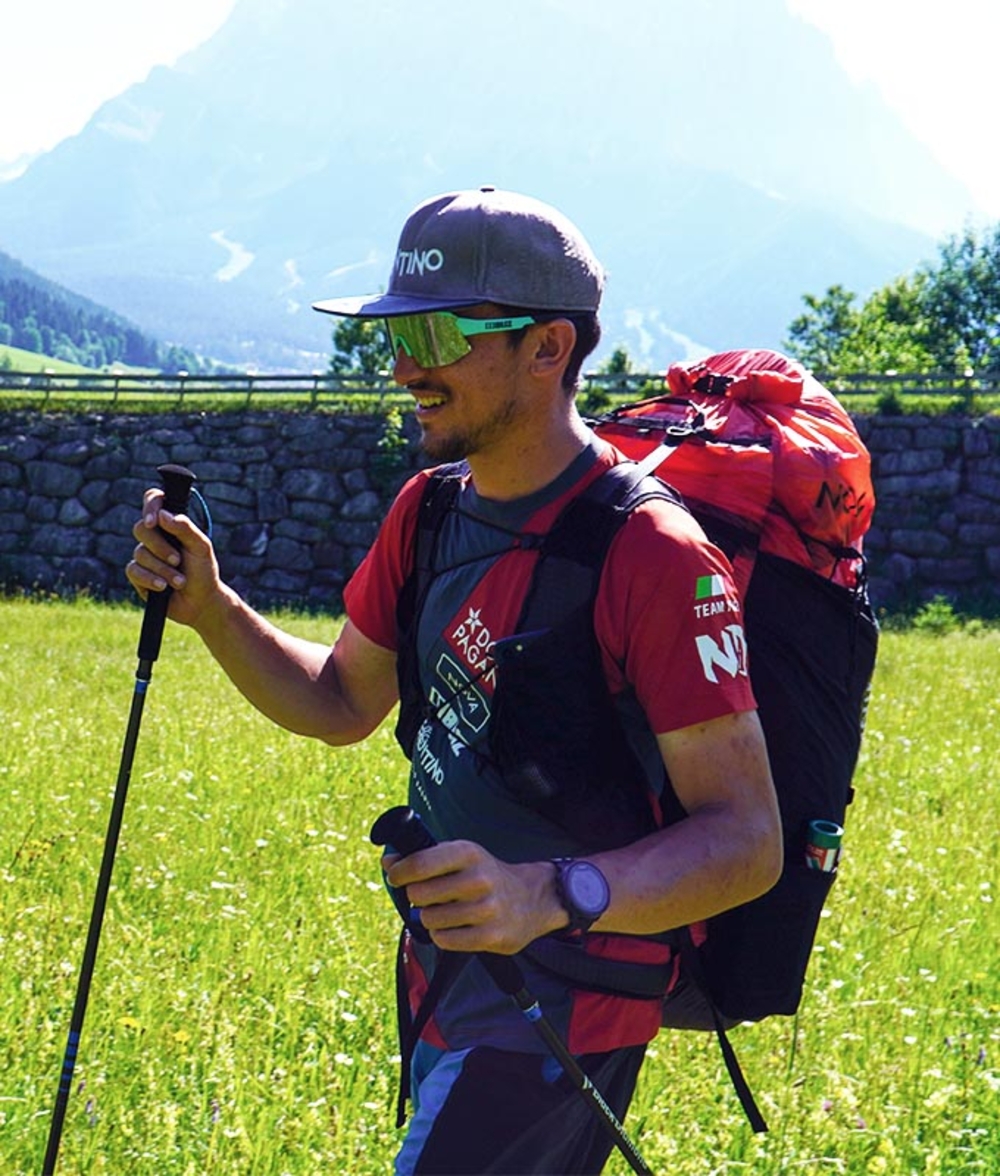 Shock for Nick Donini
Around lunchtime, Nick received some highly frustrating news for him. He had committed an airspace violation. Only by a few metres, but: in is in. There is no such thing as "half pregnant" if it comes to the X-Alps rules
Rule violation: 6/25/2021, 12:30:00 PM: Nicola Donini (ITA3) made a rule violation 5.4. by flying into flight zone TMZ LOWI W on Thursday 24th of June at (UTC)102739-10350. He receives a penalty of 48 hours, which he has to add after his next night rest period.
Nick, who had fought his way back into the pack after a stuttering start, immediately decided to fight and drew the night pass. Perhaps he will be able to build up enough of a lead by the time his penalty is over, so that Gavin McClurg, currently in last place, will not be able to overtake him within the 48 hours. It will be a tough night for the young Italian and his team!
Text: Till Gottbrath (Captain NOVA Team Pilots)
PS: Check out the video of the day on YouTube. Find more X-Alps clips in our Facebook playlist.