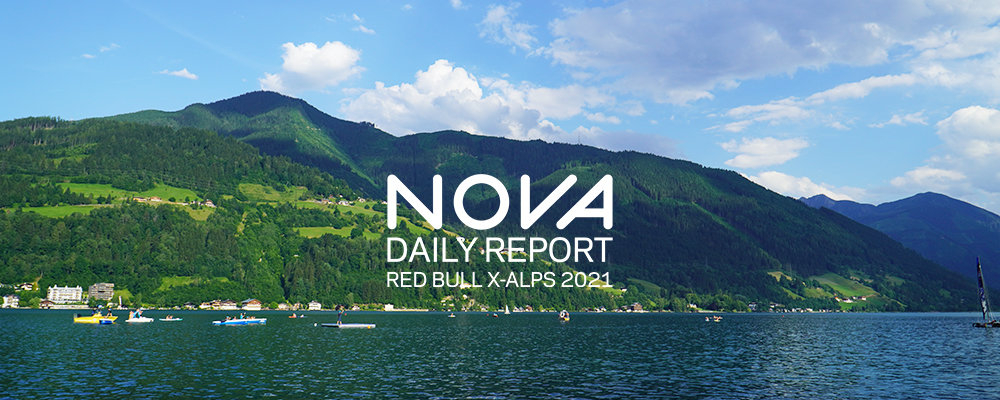 Day 13
NOVA X-Alps Blog: FRI 02.07.21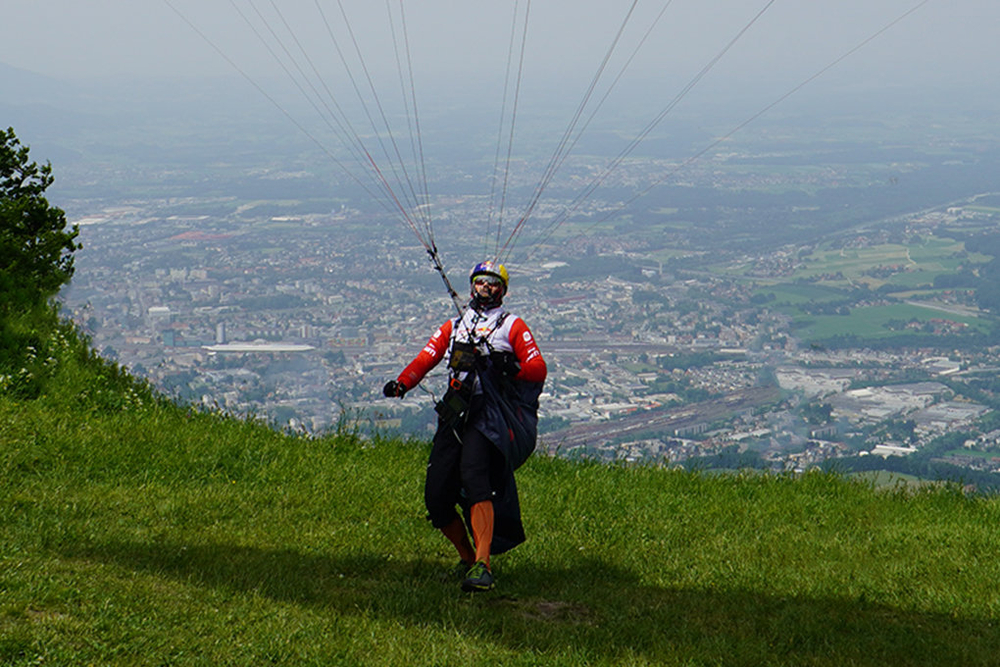 Driver, the car please!
The Piz Palü gaggle, which so heroically hiked and flew yesterday, gathered around the Kronplatz on the morning of this last day. Paul Guschlbauer, Tobias Großrubatscher and above all Manuel Nübel, who ignited the afterburner yesterday, a little further ahead, Michael Gierlach, Aaron Durogati, Damien Lacaze as well as Ferdinand van Schelven a little behind. They are competing for ranks 6 to 12 and are unlikely to reach the finish line at the Zeller See, where the party will take place tonight.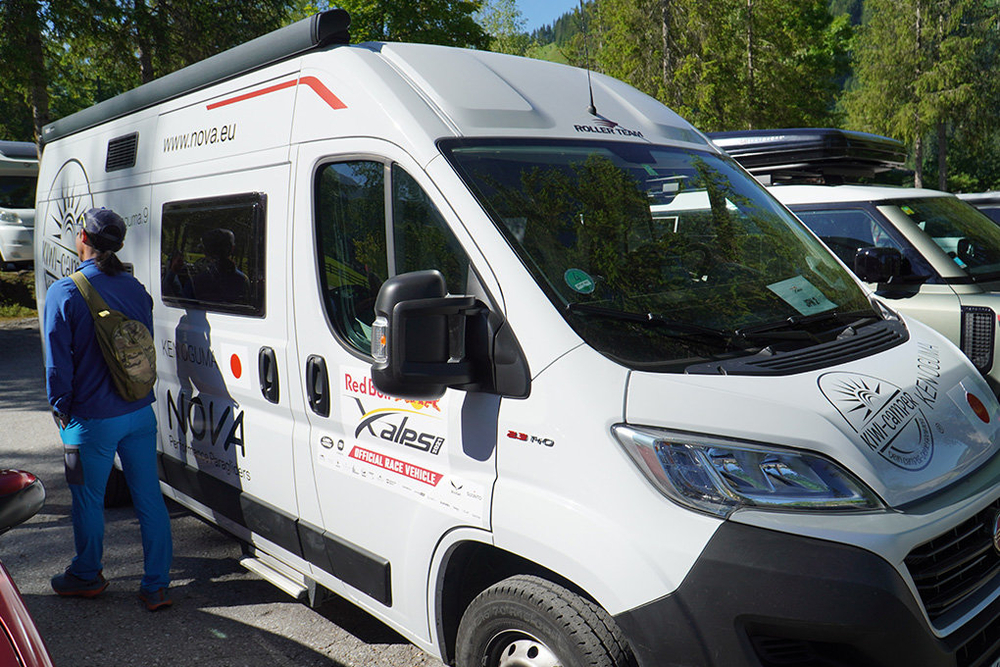 Today, at 11.30 am, the clock will stop inexorably. Then it's time for all those who are still in the race to get into their vehicles! Now they too can move forward effortlessly and comfortably, together with their friends by car. Also, under the peaks of Mont Blanc, Monte Rosa, Matterhorn and in the Italian valleys, Yael Margelisch and the rest of the 15 still active X-Alps athletes board their support vehicles. Soon everyone can get off in Zell am See - at the end with a fat grin on their face. Done. No more pressure. We suspect that the asceticism of one or the other athlete will come to an end…
A look at Terfens
Yesterday I (Till) asked NOVA managing director Sissi Eisl about her feelings in regard of the Red Bull X-Alps 2021 from NOVA's point of view. Her answer: "I am very satisfied. Of course, it would have been nice to see our boys finish, but it was very difficult this year and they also had a bit of bad luck. The boys gave everything, fought until the end and showed their potential. They came across as likeable and presented themselves as fair sportsmen. I said internally before the start of the race that we actually have nothing to lose at the X-Alps because we worked so well from the beginning. Internally, the X-Alps were great. Our idea has fully taken off and we draw motivation and momentum for the future from it."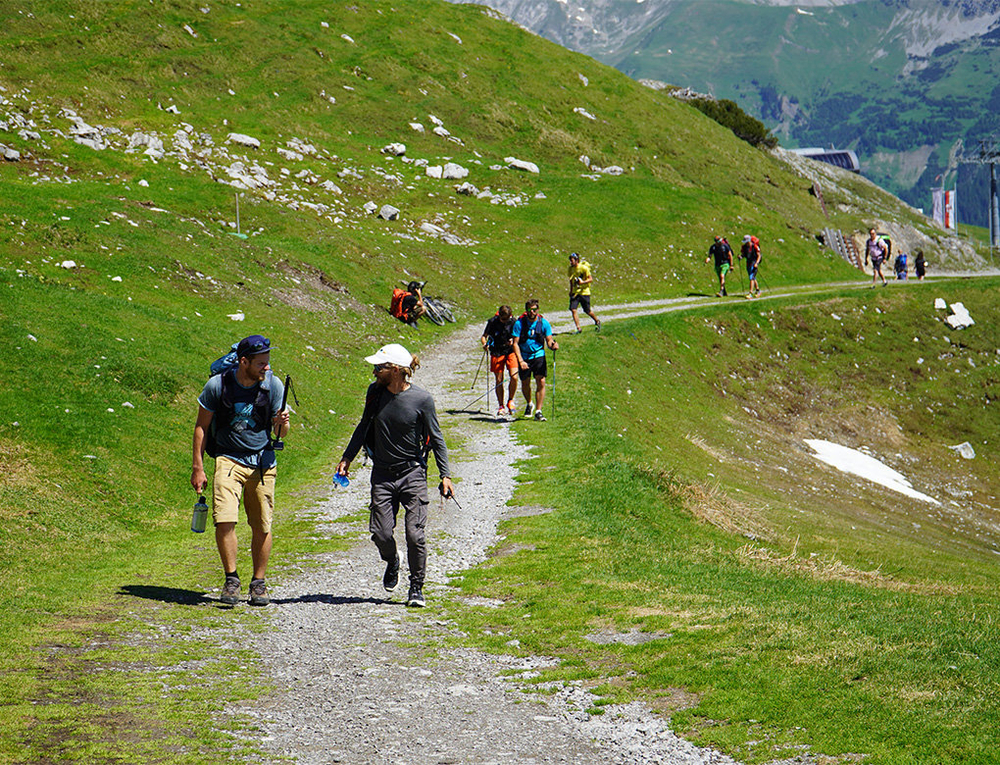 A look behind the scenes
Sissi's conclusion coincides with my gut feelings. So that you, dear reader, understand the following paragraphs, I will briefly explain what my role at NOVA is: I have been on board since 2003, but always as an external advisor, helper and service provider. So, I have had quite good insight for a long time and at the same time I am an outsider.
The decision to get involved in the X-Alps was certainly the right one. Hike & Fly is booming, and having a wing in your portfolio that is in the air at the X-Alps certainly increases your credibility. But one thing is the participation as such, the other is the how. And I really liked that right from the beginning. According to the motto "do it well or leave it", the commitment was made wholeheartedly.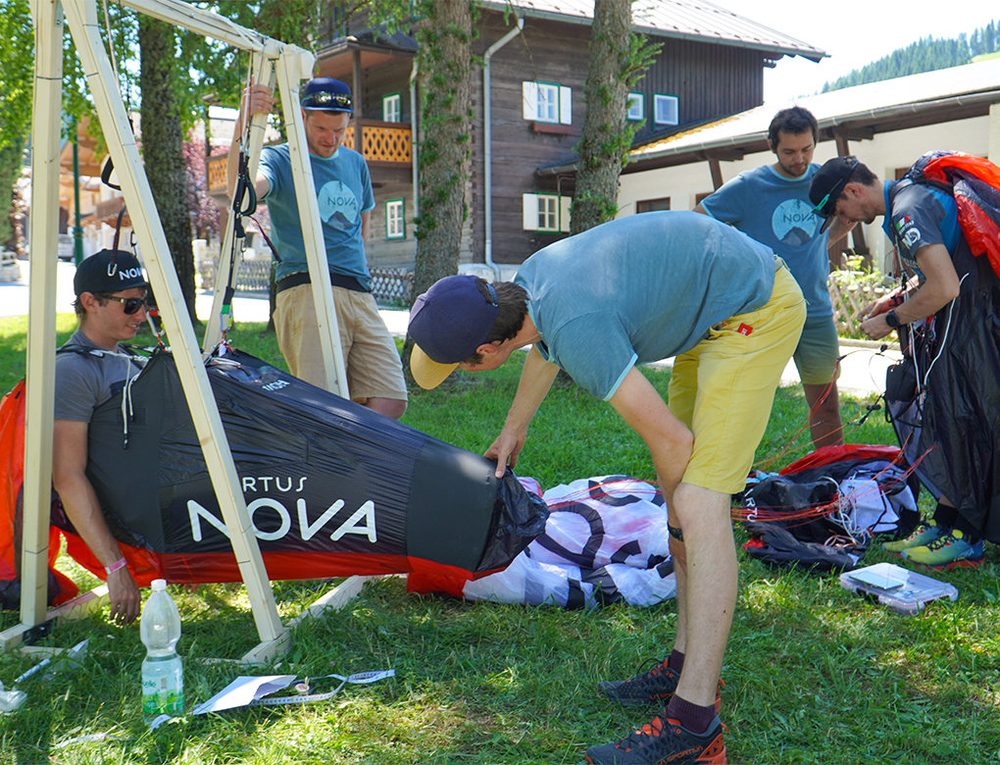 Everyone in the entire company gave his / her very best, free of vanity, and contributed to the whole: Sissi Eisl, who pulled all the strings and kept them in her hand with admirable aplomb, Philipp Medicus as head of R&D, Niki Kurcz as production manager, the test pilots Toni Bender, Ferdi Vogel and Fabian Gasteiger, "harness doctor" Luis Depping together with Michael Kantioler, Paul Nagl as irreplaceable flight- and service-multitool, Vera Polaschegg and Ole Dalen as video people and photographers, Ronny Kirschner as supplementary cameraman and additional multitool, Kerim Jaspersen who did the video editing far away in England, Linda Maier and Ines Hasenauer who took care of the website as well as Facebook and Instagram, and last but not least Roli Mäder and me as bloggers. What an effort! But this effort was worth it - even if our "boys" were less successful than we had hoped.
 
Ken Oguma, Théo de Blic and Nicola Donini
Ken was an almost unknown to us in the run-up. But he came highly recommended by Hangai San, our long-term partner in Japan. And as always, we could rely on Hangai: Ken was great! We got to know him as an extremely friendly and extremely well organised person. As a former marathon runner, he was in very good physical shape. And until his unfortunate crash landing, he convinced us with great tactical and flying skills. And this despite the fact that he was not very familiar with the Alps and was suddenly without a supporter before the race because of Corona. Ken thanked NOVA several times for their support and we are happy that he wants to work more closely with NOVA in the future.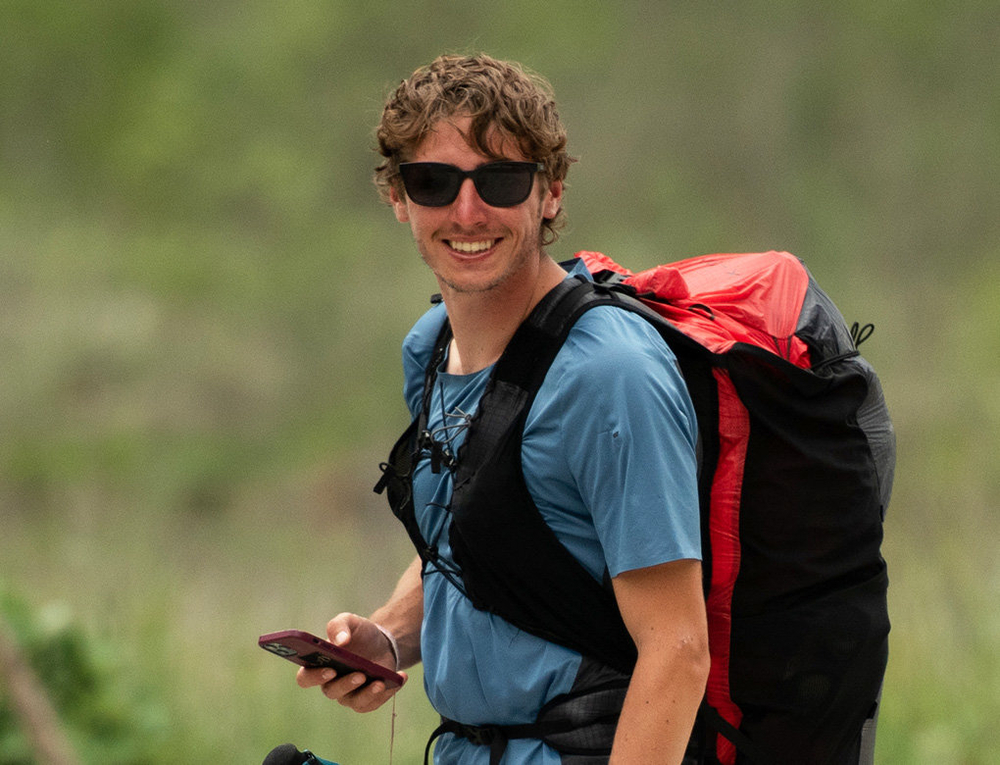 Théo de Blic had the role of the "anchorman", so to speak, during our X-Alps campaign. When the Frenchman applied to NOVA during Coup Icare 2019, he told us about his X-Alps plans - and we told him about ours. Both partners had the feeling: this fits well! And it really does. Théo was involved in the development of the XENON from the very beginning (although far less than he had hoped because of his accident in Turkey). His goal was to reach Zell am See. Unfortunately, after some tactical mistakes, the encounter with the cable of the material ropeway as well as the 48-hour time penalty, he is far from that - which saddens him most of all. But he gave his best, proved to be a great sportsman and showed his great potential as an XC-pilot. We are very happy to continue working with him!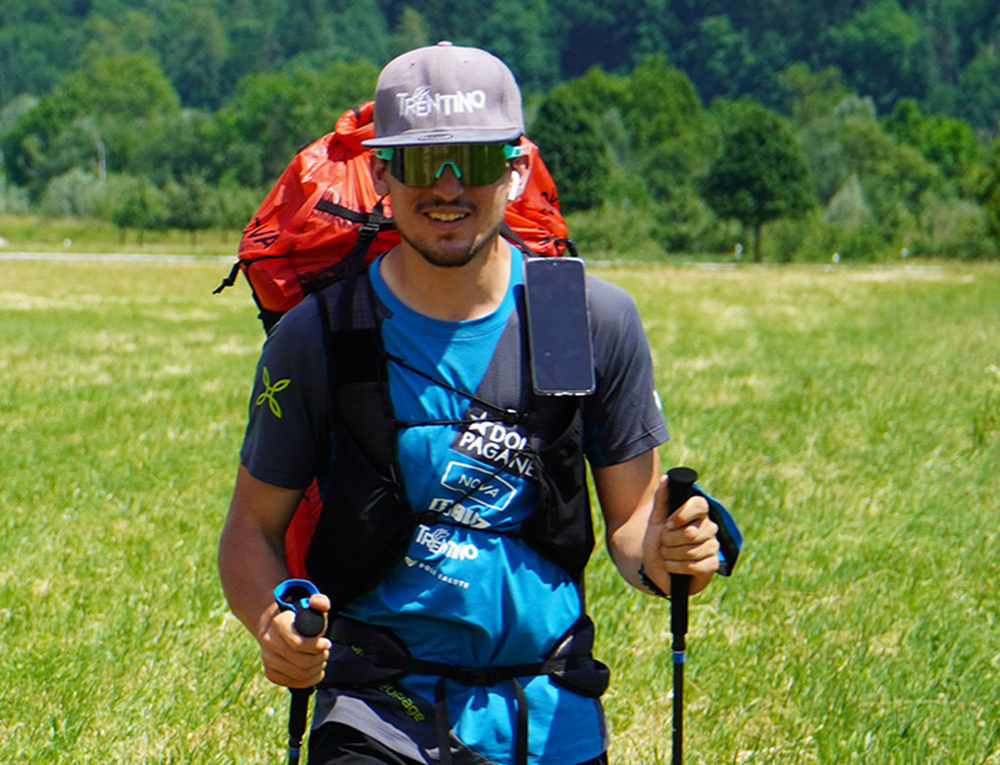 Nicola "Nick" Donini flew more patiently than Théo and thus came under less pressure. But he too disregarded an airspace and got a 48-hour time penalty. During the subsequent catch-up, he flew into the ropeway in a duet with Théo. Unlike Théo, Nick injured his back (micro fractures in two vertebrae) and had to give up. It's a shame that he can't take part in the Acro World Championships, which start this weekend. (Théo will be there; he now has to switch from XC to acro mode). However, Nick is already looking ahead, talking about X-Alps 2023 and we are happy that the already good cooperation with him will become even closer in the future.
On behalf of NOVA, thanks and congratulations to Ken, Théo and Nick and their supporter teams, who remained in good spirits despite all the stress. That is also an achievement!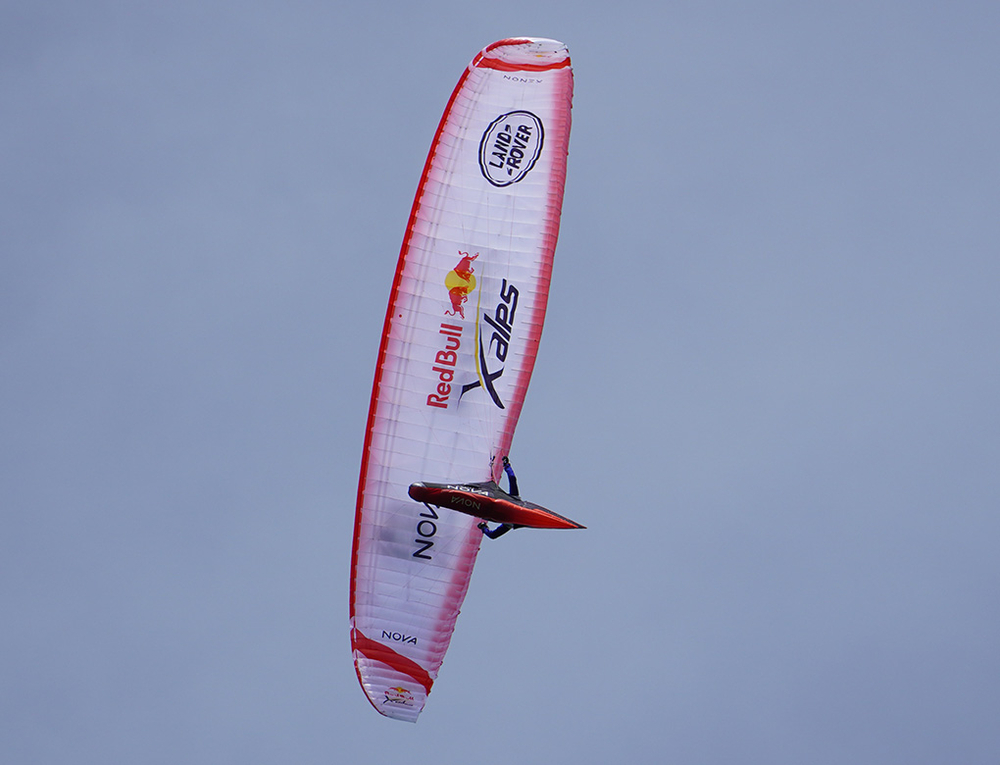 The glider as such
Already the first proto of the XENON was very promising - and that is always a good sign. In the course of the work, a wonderful "sleeves-up atmosphere" developed: lots of positive vibration, dynamics, and the nice feeling that something good was maturing. Everyone pulled together and subordinated themselves to the big picture: "WE can do this together!"
We are therefore very happy that Théo, Ken and Nick were more than satisfied with their equipment. Especially during the Prologue, one could see how well the XENON glides, climbs and how stable it is on bar. All in all, I think Sissi can be very satisfied – and with her the whole NOVA team.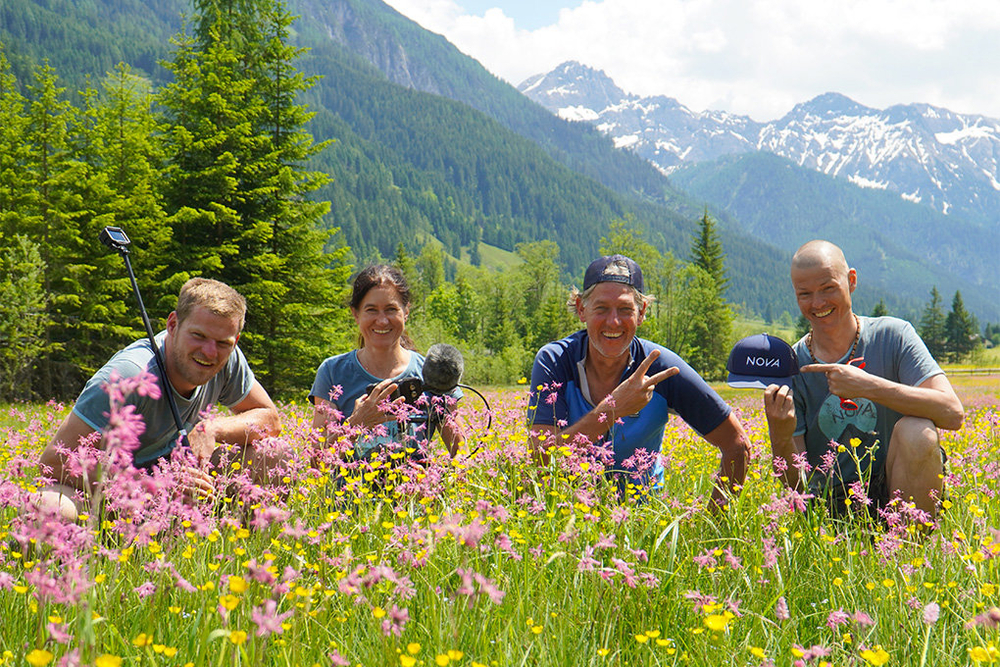 A thank you from the bloggers to the readers
We allow ourselves the very last word: Both of us, Roli Mäder, Team Pilot from the Bernese Oberland, and Till Gottbrath, Captain of the NOVA-Pilots Team living in Chiemgau, had a lot of fun. Some of the blogging was really stressful. We could miss something at any time and we were working on a dynamic object: no sooner had we written a sentence than the events overtook us. And from a distance, we didn't always know why and how something happened. We then consulted our team pilots, the athletes' support teams, our on-site media team and all sorts of paragliding insiders we know after a combined 70 years of paragliding experience. It was a real challenge, but also a lot of fun.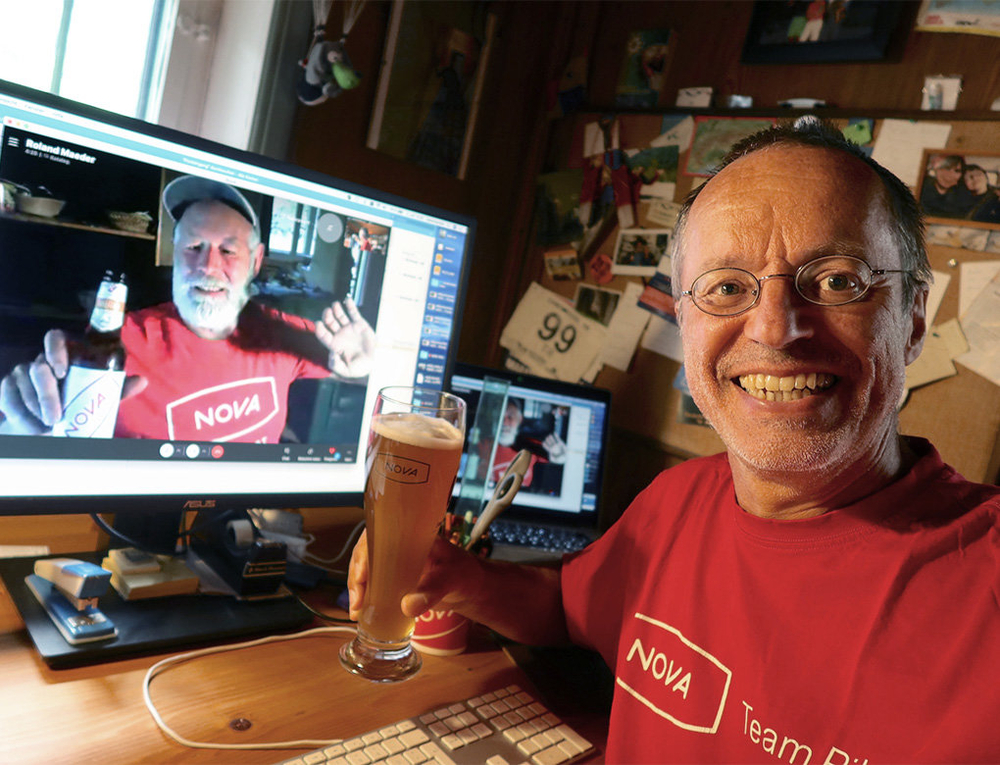 We did our best to write the blog - as promised - in a neutral and informative way, while also adding a personal touch. And above all according to the motto: from pilots for pilots! We hope that we succeeded and that you enjoyed the reading. In any case, thank you for all the nice comments. Both of us are now treating ourselves to a well-deserved beer (and Till is tying up his gear for the Bordairrace in Wildschönau. So, if you still don't have a live tracking overdose yet, here is your free refill www.bordairrace.com).
With this in mind: cheers, nice flights and happy landings!
Text: Till Gottbrath (Captain NOVA Team Pilots) & Roli Mäder (NOVA Team Pilot)
PS: Check out our X-Alps clips in the playlists on YouTube and Facebook.