NOVA X-Alps Athlete Portrait
Junming Song (CHN)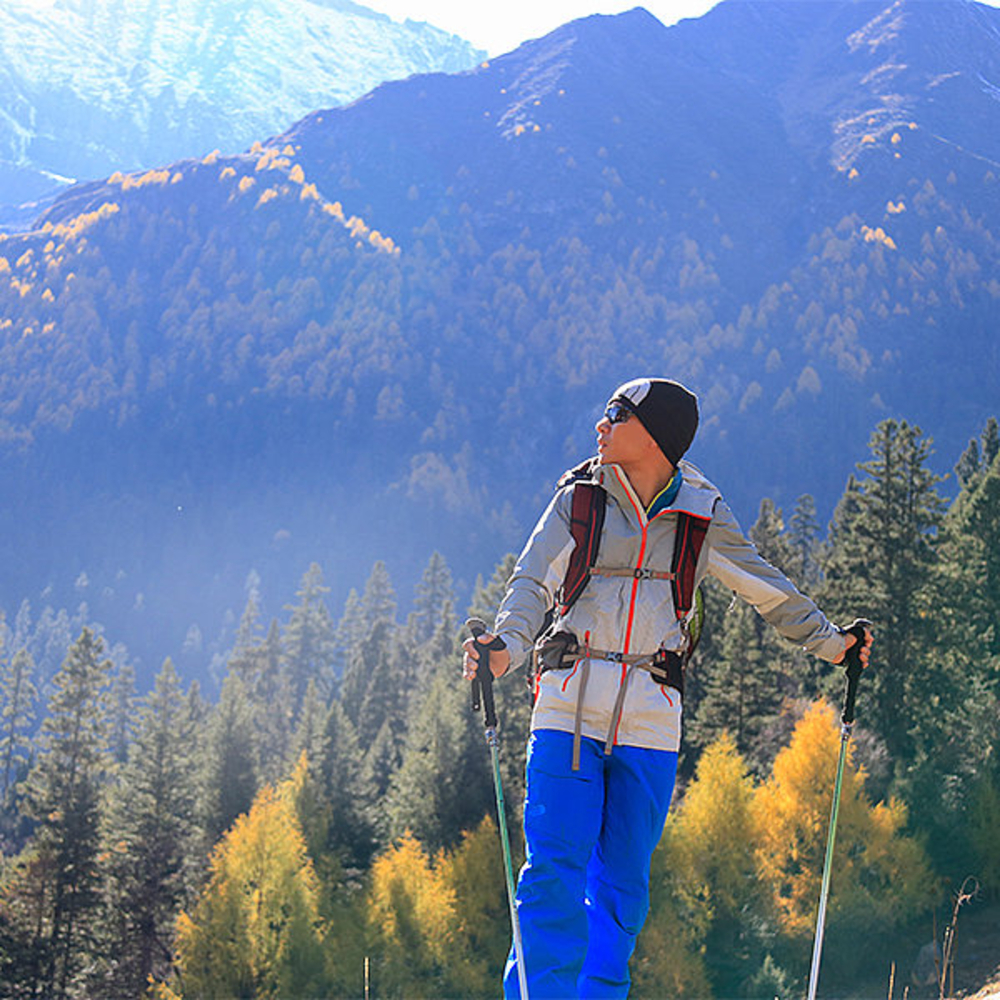 Please tell us how you developed as a paraglider pilot – from the beginning until today?
Linzhou, my hometown, has been the cradle of paragliding sport in China since the early 90's. I was so curious at first that I followed my friends who had already started flying, and gradually I fell in love with this sport.
I didn't fly so often before 2004 because I had little time outside work. We work many hours in China. Later on, a change of job allowed me to fly much more. And the more I flew, the more I got addicted, the more I wanted to fly etc., etc., etc. This 'circle' finally made me quit my job that offered quite good security and stability, and I opened up an outdoor clothing shop instead.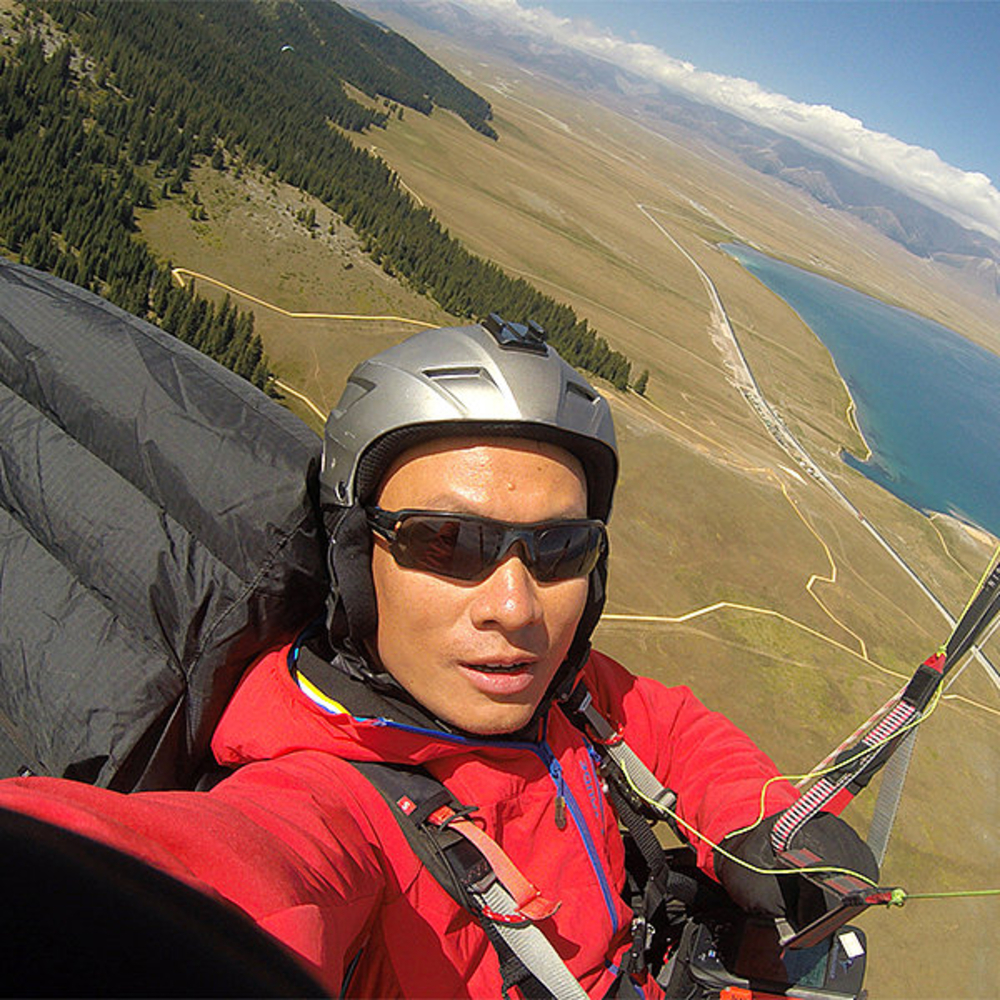 During the following years, I had flown many different wings that I borrowed from friends, or that they asked me to try because they wanted to hear my opinion. It was not until 2006 when I finally was able to buy a 10-year-old second hand wing. It was the first wing I ever owned. Then around the year 2008 and 2009, when I felt that I was losing my passion for flying, racing in competitions got my passion rekindled.
In 2014, I left my hometown and moved to Xi'an, where there is the famous mountain range Qin Ling. I opened up my own flying school and started a full-time paragliding job. Now I am teaching people to fly, I share my passion through tandem flights and I distribute NOVA and BGD wings in China.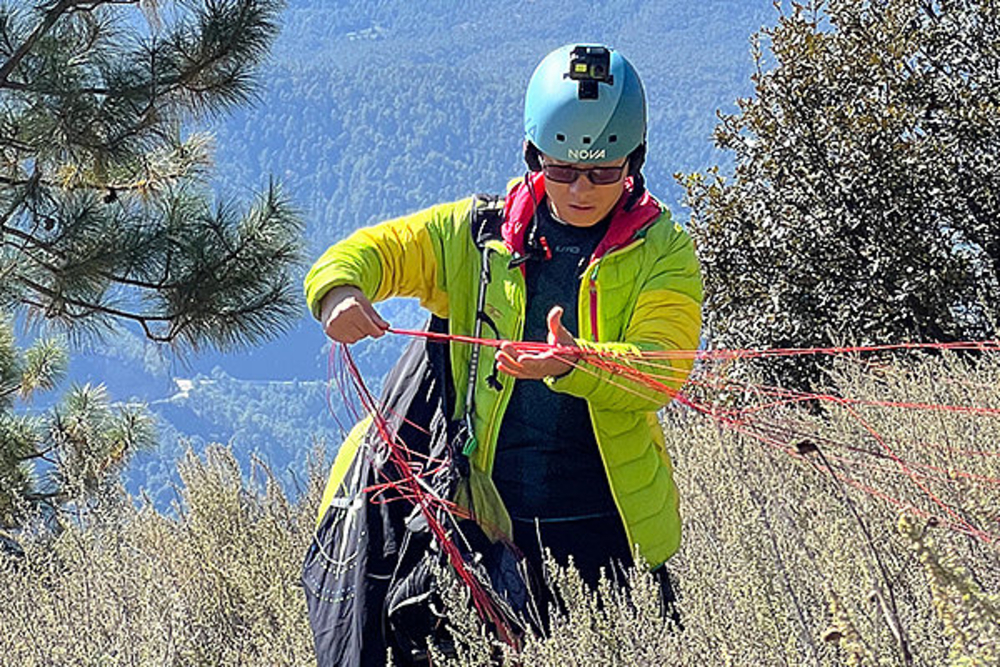 What does paragliding mean to you?
First of all, paragliding is a sport that I love, and I can say it is the only sport that I have always loved for so many years. Secondly, it is also my career and I really like everything related to paragliding. My work and my private life are very closely related. Paragliding somehow means everything to me.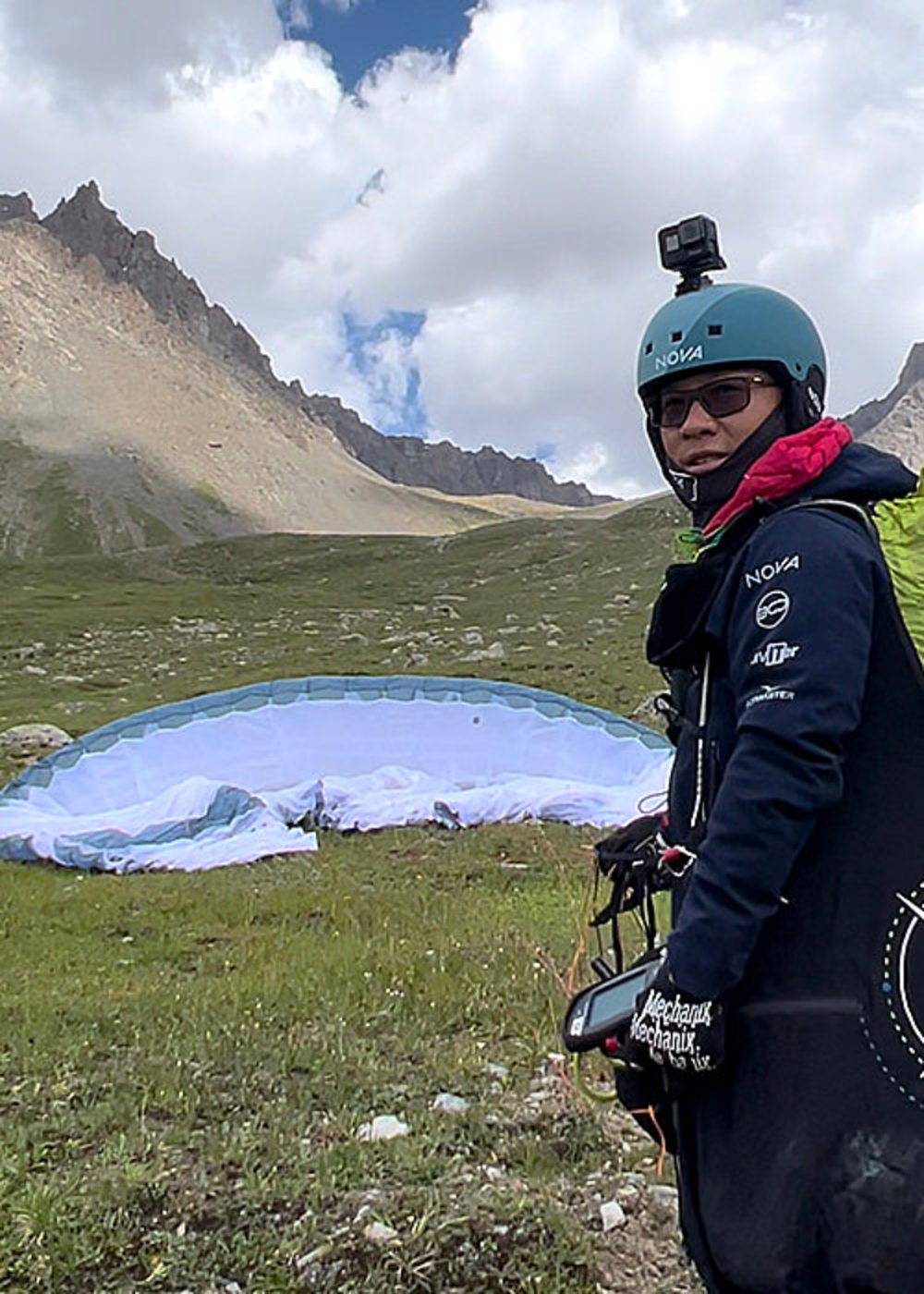 When did you first think: I want to take part in the X-Alps?
Many years ago, Alex Hofer (Red Bull X-Alps champion, 2005 and 2007) came to work in China. We got to meet him and got to know about this famous adventure race. But back then, we couldn't even imagine what kind of race it would be like. It was too much in the distant, more like a myth.
Later on, I started to participate in paragliding racing. I liked it a lot and I could see how I improved. The more international comps I joined, the more I started to think of the X-Alps as an ultimate goal – if ever possible. With faster and more advanced internet, we then got to know more about the hardcore side of the X-Alps. So, participating in the X-Alps remained a dream, as I couldn't make up my mind to apply. I worried about not only how hard the race would be, but also that I wouldn't even get selected.
Then the pandemic came. I felt time was passing even faster. So, I finally made up my mind to give it a try. How would I know the result without trying? I hope I get a chance to 'experience' in a real race. And I also believe that it is not only a dream come true, but also a great opportunity to learn, to keep improving my flying. So, here I am!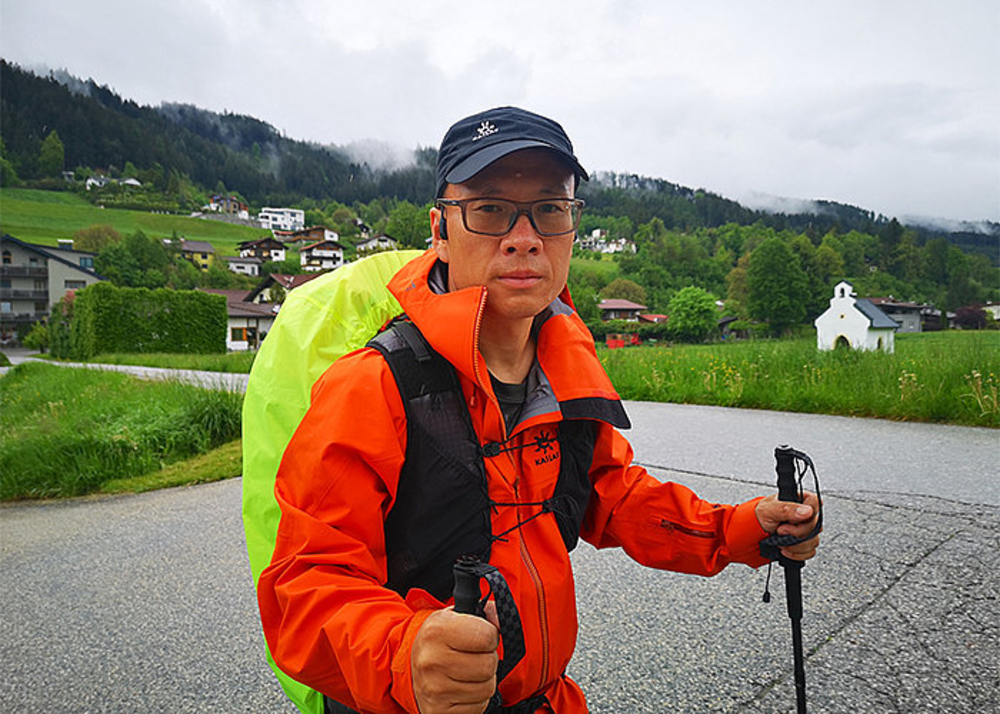 Why do you think you were selected as a participant?
I hope it doesn't sound bold, but I think, if they were to select the first Chinese athlete, it should be me, for the fact that I've been passionate and working hard in paragliding over the past 20+ years. I am pretty sure that I was not selected for my experience in hike & fly races, neither for being an exceptional athlete or alpinist. I assume, my main qualification is being Chinese.
What is your goal at the X-Alps?
Although I've been following the race online for many years, to compete in the real race and flying in the Alps is completely unfamiliar to me. My primary goal is to learn from the participation. Learn a lot! Of course, I don't want to get eliminated or have to withdraw from the race due to injury. If I can make it to the 23th June and fight until the last moment, that would be a huge victory for me.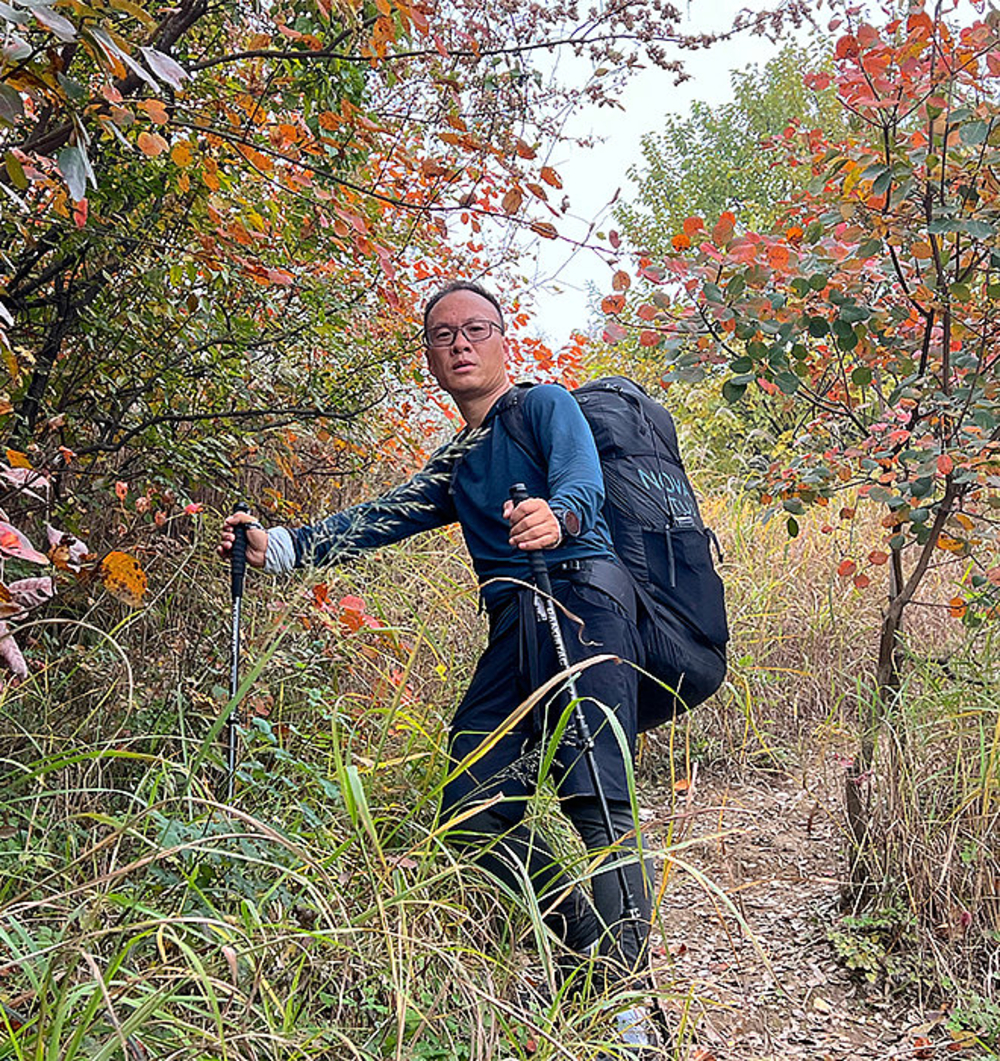 Please tell us about your preparations. What exactly do you do?
I started with the preparations as soon as I got selected. Starting with physical training, which is probably my weakest point, but very crucial in the race, I am lucky to have the best physical trainer I could find to guide me and plan my daily training exercise. He helped me a lot to get stronger in a safe and healthy way. Although many people told me that there might not be enough time to be ready for such a race, well, it is fine for me as long as I keep improving. In the beginning, I struggled to hike with all gear on my back for two hours only. Now I can go for 10 hours continuously and feel okay. I'm happy with my improvement.
Of course, on the other hand, the flying training is going on as well, such as more unconventional take-offs and landings. I've also made a lot of adjustments to my diet and lifestyle. I don't have a professional nutritional team to support me, but I'm trying to do as much as I can to get better.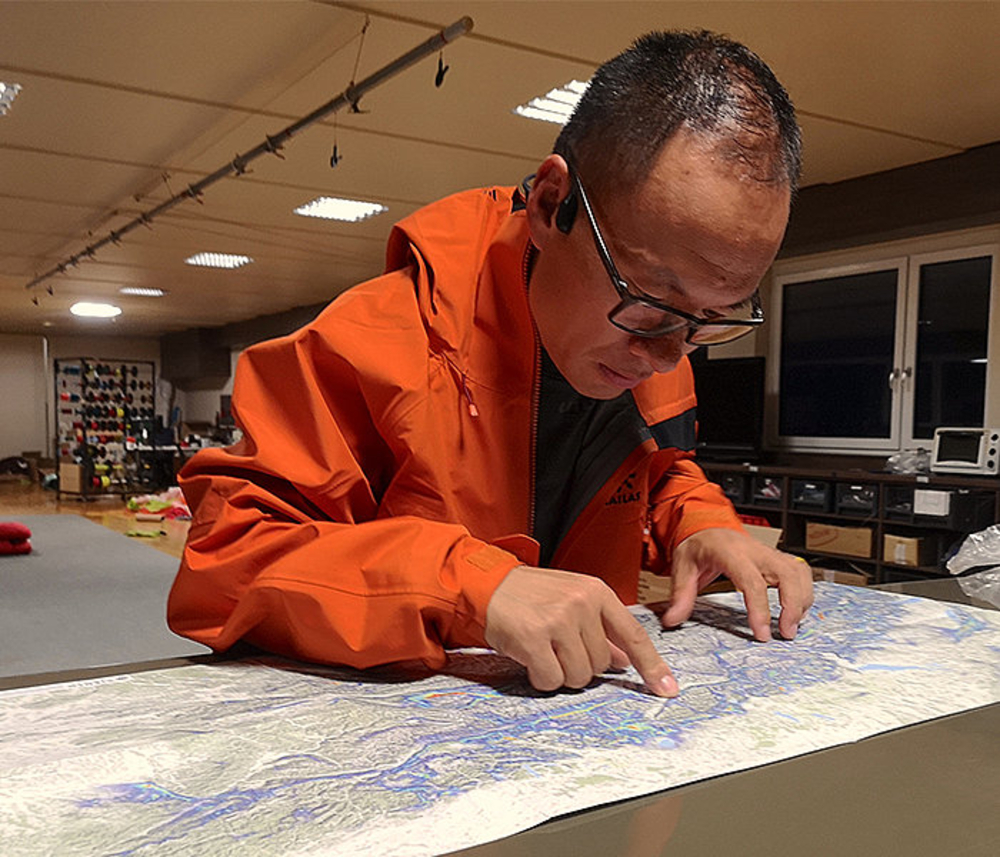 How many hours a week do you put into the different things to do?
Maybe 2 hours for organizational things.
3-5 hours for route planning at home.
30-40 hours for physical training. Yes, I needed it!
5-7 hours for flying preparations.
3-5 hours route scouting.
Of course, this has changed from the moment we arrived in Austria to more scouting.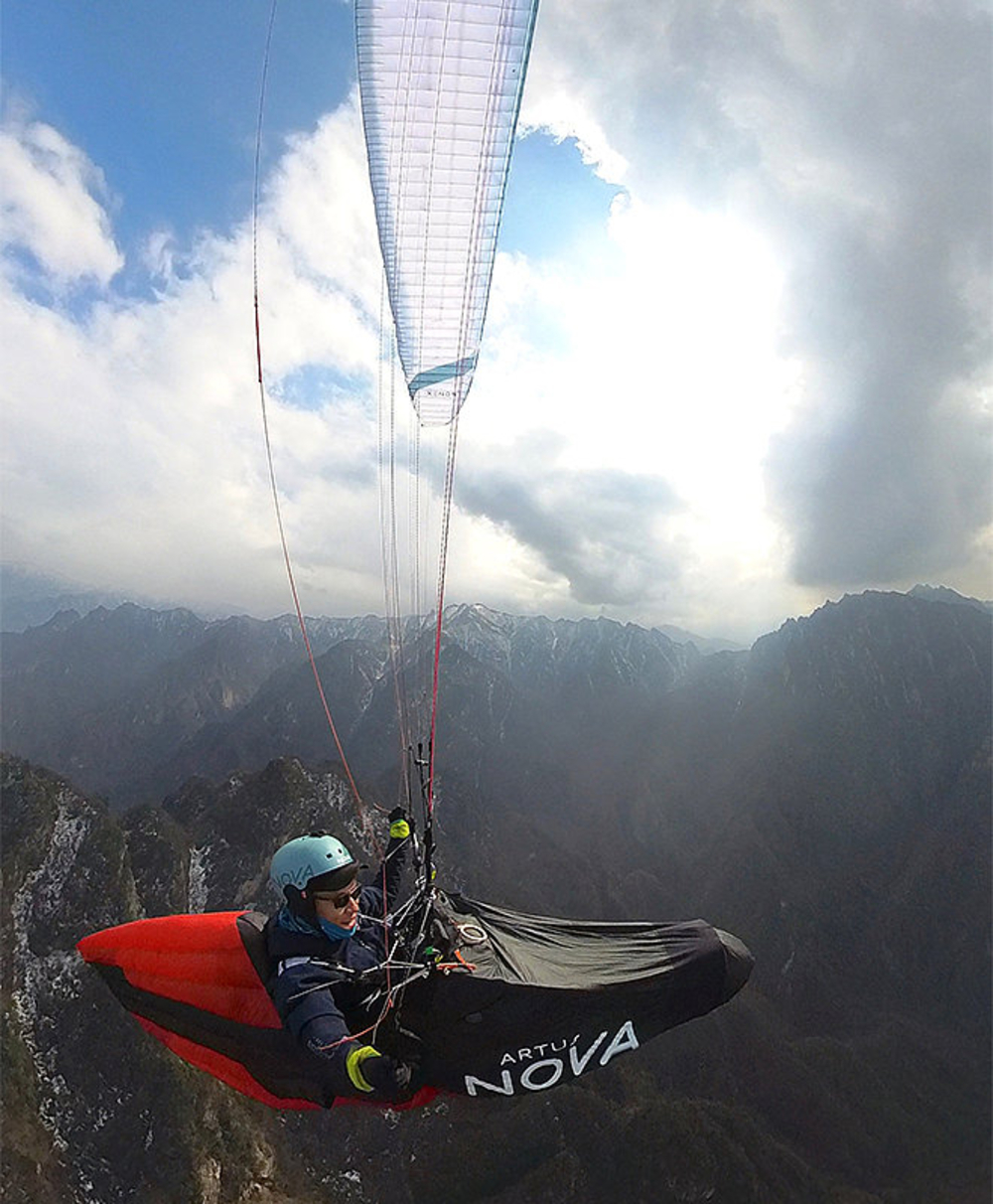 How do you rate yourself as a pilot, endurance athlete and alpinist, as tactician and mentally?
First and foremost, I am a devoted enthusiastic pilot and that has never changed. I am a pilot who is always willing to learn and improve. I am a pilot who highly values safe flying. I am a pilot who is willing to share. I am a happy pilot as long as I fly. As an endurance athlete and alpinist, I think I'm rather weak. That's why I hope for good flying weather. As tactician? Good question. It's the first time in the Alps for me and I know very little about the flying there compared to other athletes and almost nothing compared to the X-Alps veterans. I think I will follow my instinct of being a pilot. Besides, I will stay connected with my tactical supporters while still keeping my own judgement. Mentally I am pretty strong, I would say. "Work hard for what you love" is the motto.
What are your weak points?
That is very obvious: my physical fitness and being completely unfamiliar with Alps.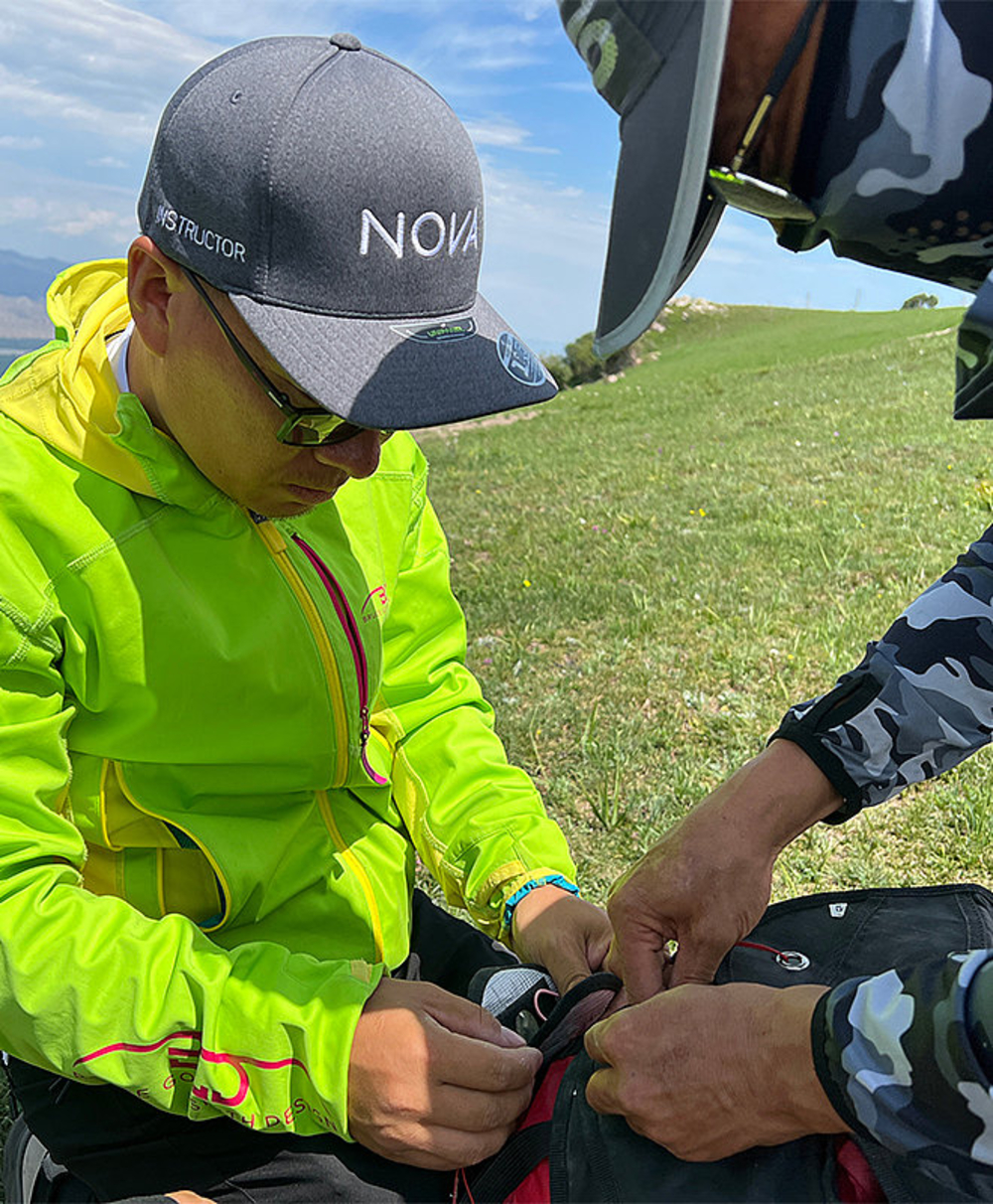 Please tell us about your support team! Who belongs to it? Who does what?
Yan Chen is our helper for everything. She is Chinese but lives in Europe and is an organizational genius. She is connecting and arranging almost everything. I wouldn't be here without her. Beni Friedli from Switzerland is a NOVA Team Pilot our main tactical supporter. As an experienced XC-pilot and former paragliding instructor he is mainly in charge of the route planning. Muzi Li is my supporter and climbing / hiking assistant. At the moment he tries to climb and fly from Mount Everest. Hopefully he gets down healthily and arrives in Europe in time. Bruce Chu takes a lot of roles. He is my individual sponsor and at the same my translator, driver and assistant in the pre-race training and scouting period. Then there is Till Gottbrath who works for NOVA in PR, as Pilots Team Captain and in Marketing. He helps Beni our pre-preparation adviser and information source in the eastern part of the course in Austria and Germany.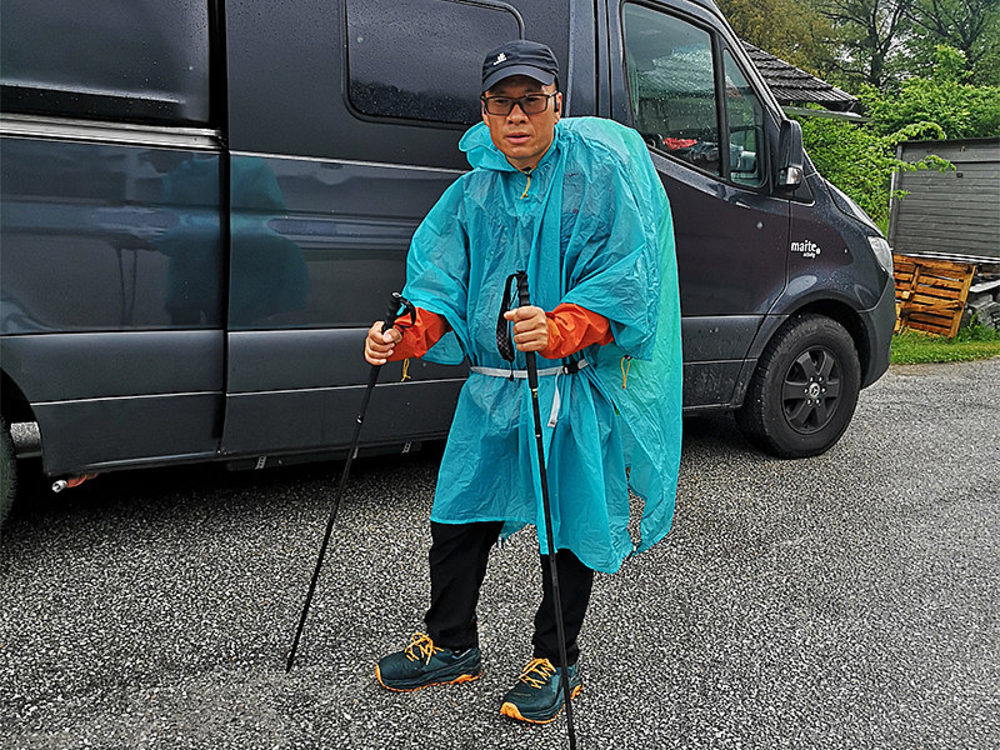 Anna Cao Sha is taking for social media, collects information, and stays in touch with our sponsors. Then there is Shao Bo who works on flight information support, including route interpretation, software use, weather study, rules interpretation, etc. We will also have one or two photo & videographers in the team. And finally, there is the biggest and most important supporter of: my lovely wife Zhang Li.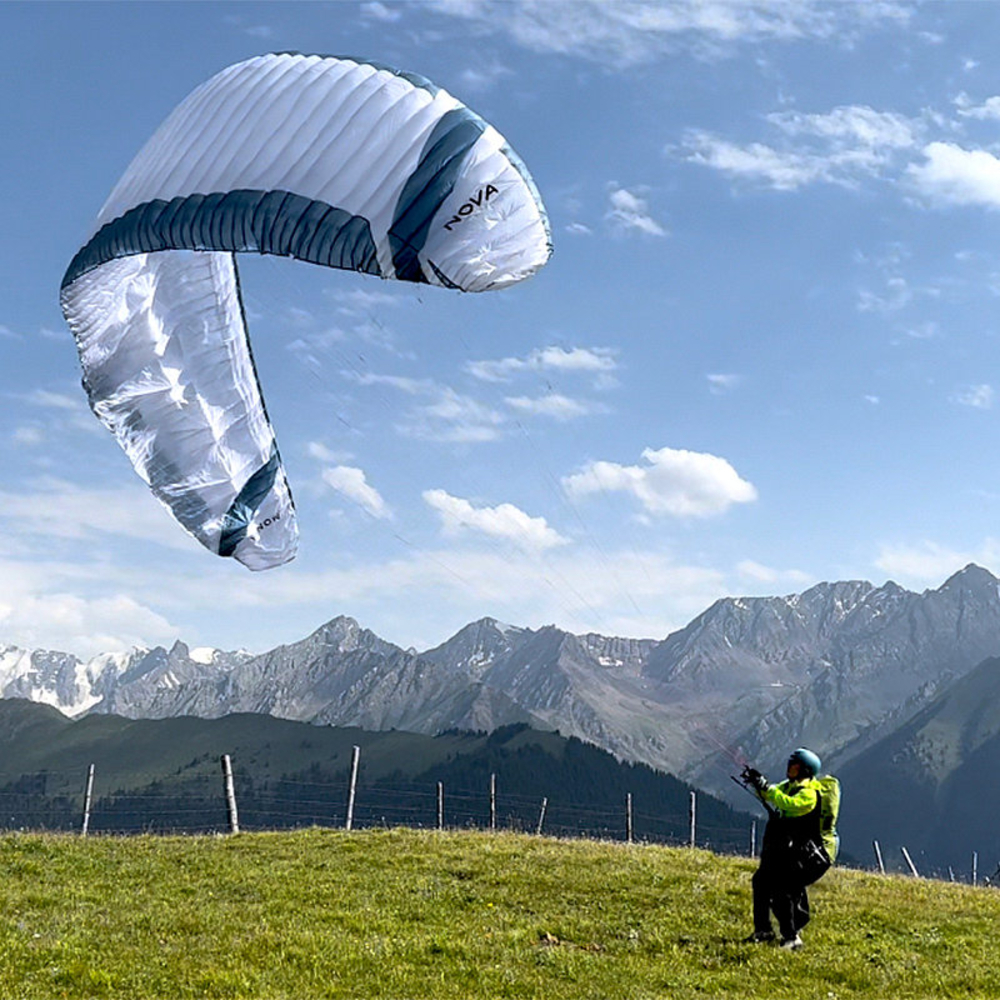 How well do you know each other?
Most of us are already good friends. We also meet regularly online, get acquainted with new members and share work processes. We are all very good together. I have started training in the Alps beginning of May and I believe we will make a good team.
How important do you think experience is?
Experience is probably one of the most important factors that affect the performance in the race. I think it may count for more than 40%. It is so important to make the right decisions at the right time. I wish I had more than I actually have…
How important do you think equipment is?
The wing? I would say maybe around 20%. Above all, you have to know it well and feel comfortable with it.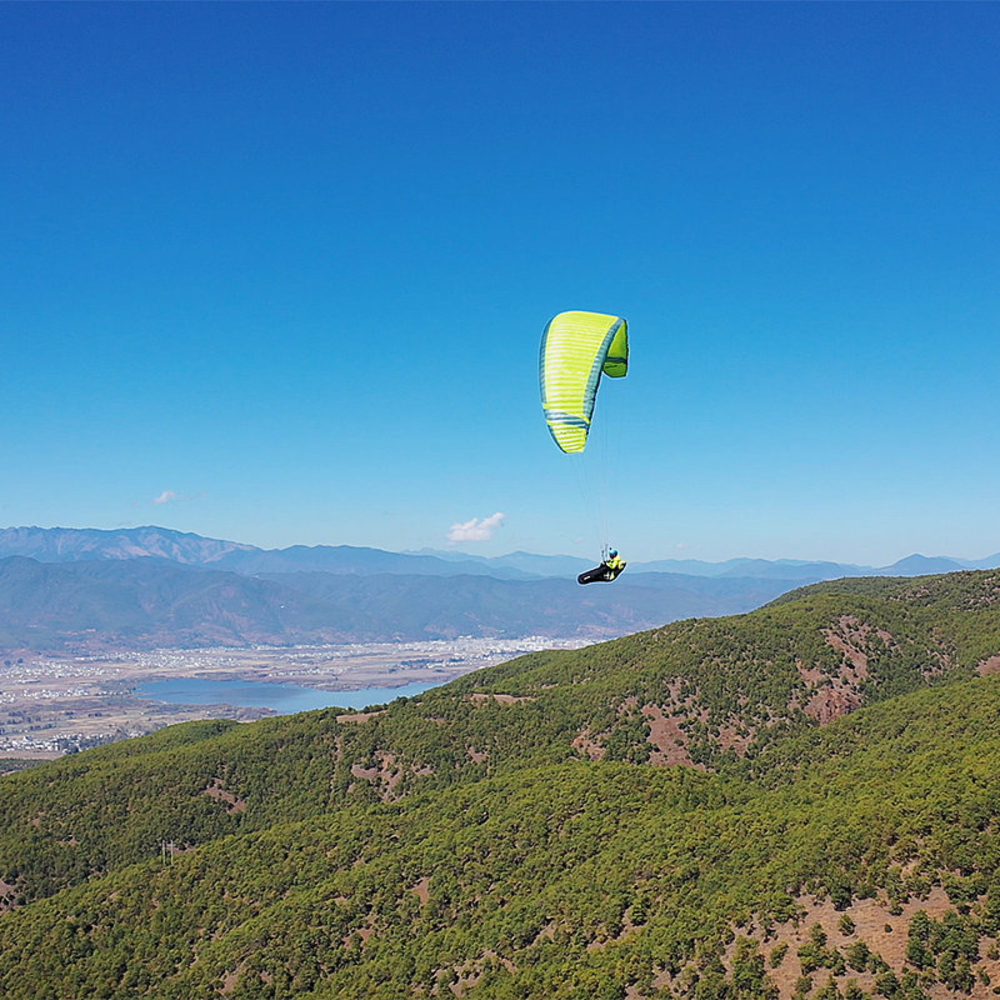 What are you most looking forward to? What are you afraid of?
I'm looking forward to good weather in the race to allow me to fly more… I'm afraid my family will worry too much about me.
On the subject of risk management, how do you deal with wanting to do as well as possible at the X-Alps and yet not putting yourself in excessive danger?
Do not set high expectations! I think you are allowed to push yourself sometimes, but you can't always be on the edge of your limits. Good results are relative, I just need to work hard and try my best. If I really wanted to do as well as I can within my capabilities, but with as little risk as possible, I think what I can do is to try to avoid unnecessary mistakes and make better route planning, stay consistent and take control of the pace in the race.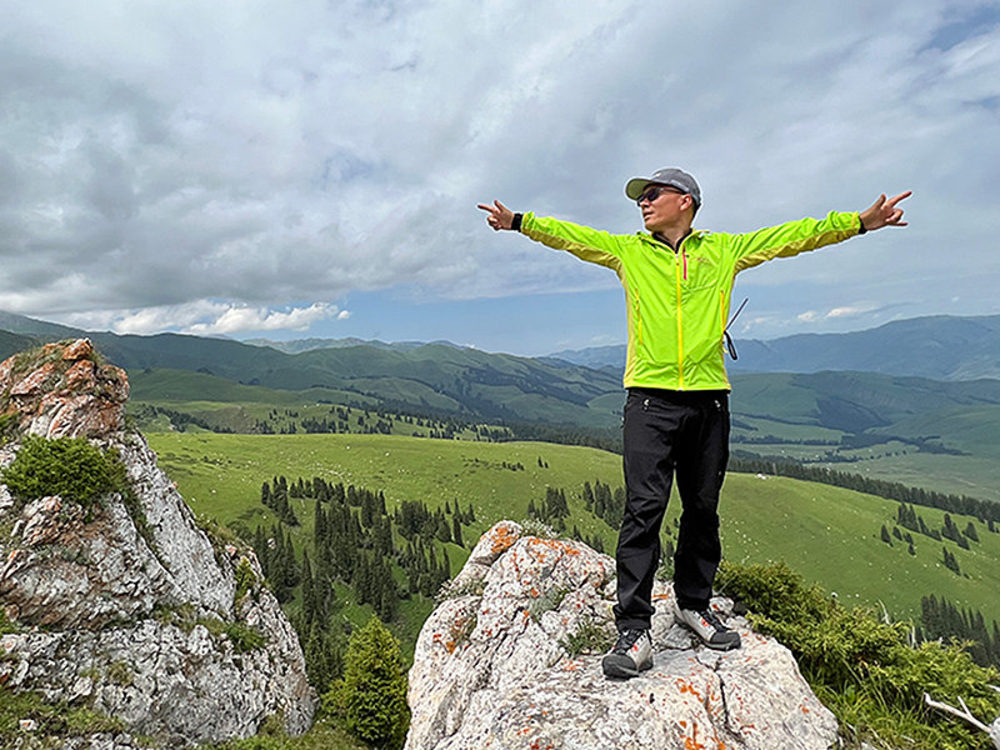 Red Bull puts a lot of emphasis on the athletes' social media activities. Isn't that pretty stressful?
I think it's a good thing, because it will make more people know about the Red Bull X-Alps and about paragliding. Of course, it does take some of my time and energy dealing with it, but I accept it. It is part of the game. We athletes have to keep in mind: without Red Bull all this would not happen!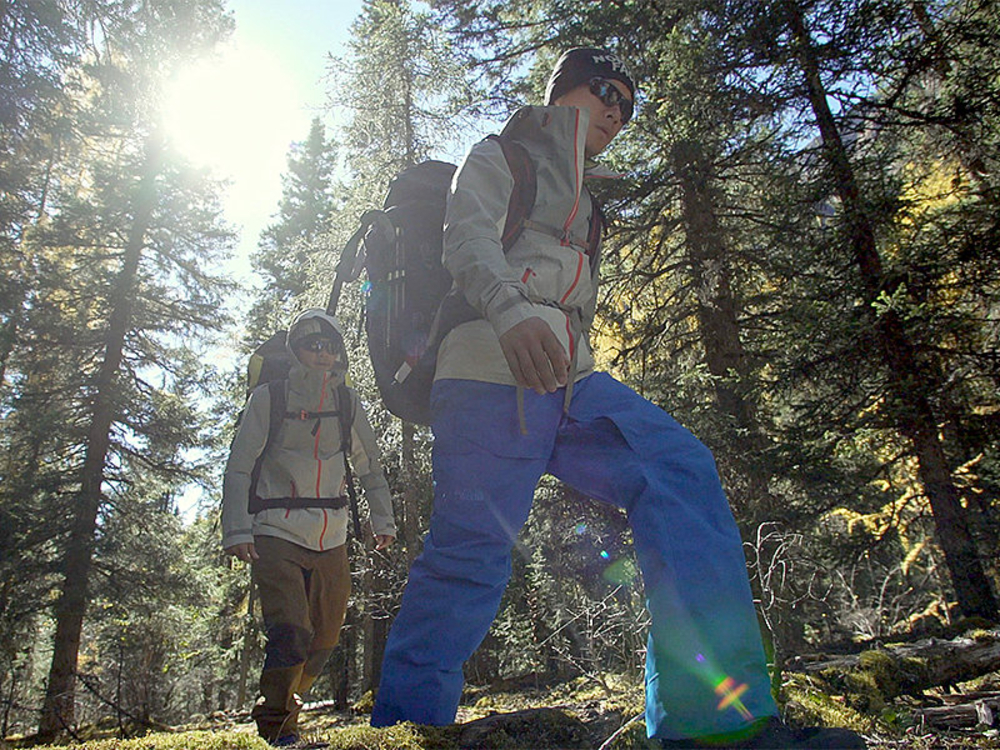 Let's talk about money: How much do you think it will cost you to participate in the X-Alps? How do you get the money together?
Haha... This is a very important question. In the beginning I was told that it might cost $20,000. But in fact, I think for a pilot like me, who doesn't know the Alps at all, who doesn't speak English, who has little experience in this kind of race, and who even starts as a beginner in fitness training, I do need a lot more support and it would probably cost over $50,000 in total or even more. Not to mention the time cost when I cannot work during the preparation and training. I better don't think about this…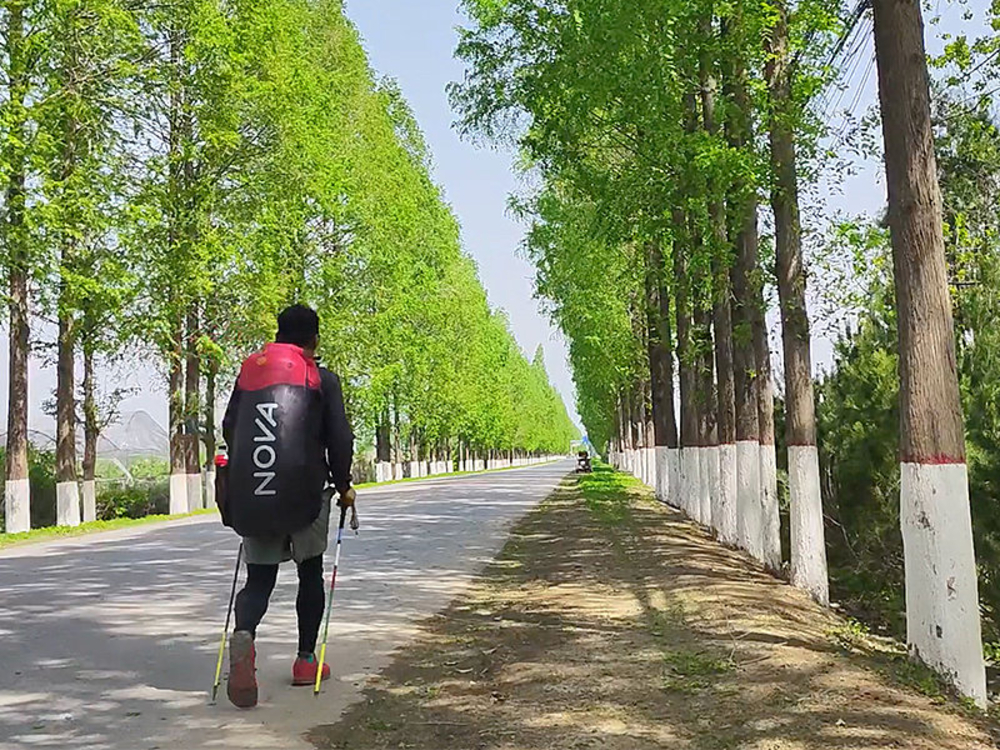 Was / is it difficult for you to find sponsors?
No, it wasn't too difficult to find product sponsors. But after all, they don't need to pay too much. But there are very few who are willing to offer a lot of money for my race, especially at this stage. The thing is, I didn't spend too much time and effort on finding sponsors in the beginning, and then I realize it actually takes a long time to prepare if you want to find a good sponsor. Another problem is that in China, people outside the pilot community know little about the race. So potential sponsors are not familiar with paragliding and the X-Alps either.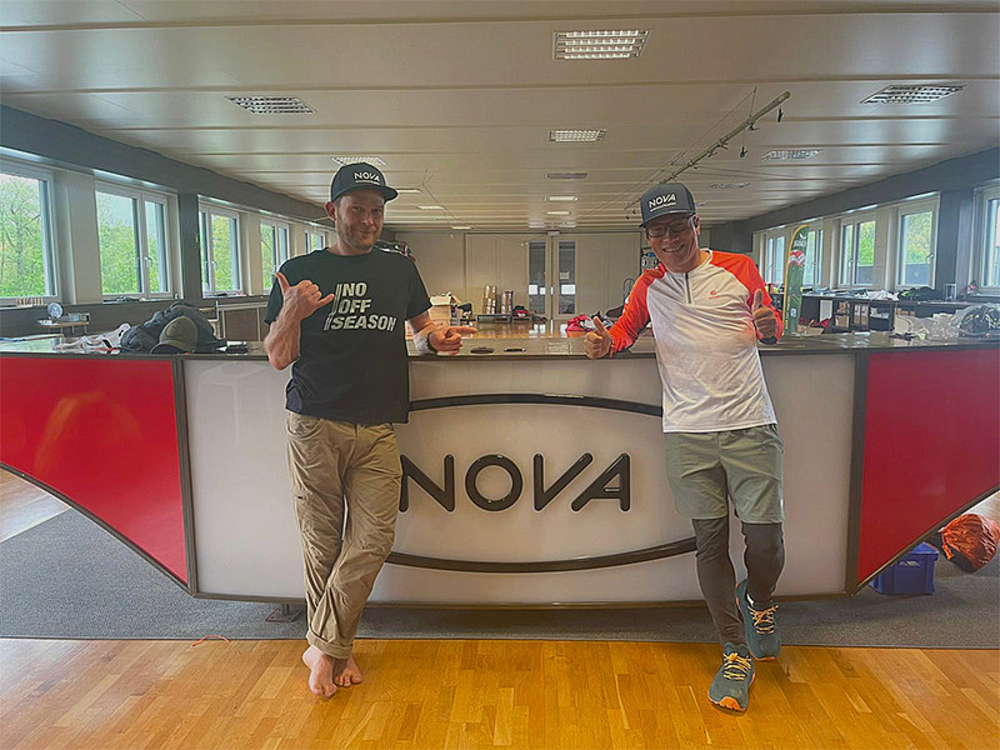 Are you in contact with other participants?
As long as we were in China, not a lot. Now in Austria, we have met with Richard Binstead and I am sure I will meet many others too. It seems to be a bit of a family feeling and I like it. I really regret that I don't speak English.
Anything else you want to tell us?
Yes. It is a great honour for me to be selected for the X-Alps! I hope to learn a lot, take some inspiration back home to China, and make hike & fly races more popular there. And to all who meet me: Please don't think I am rude because of my poor English.