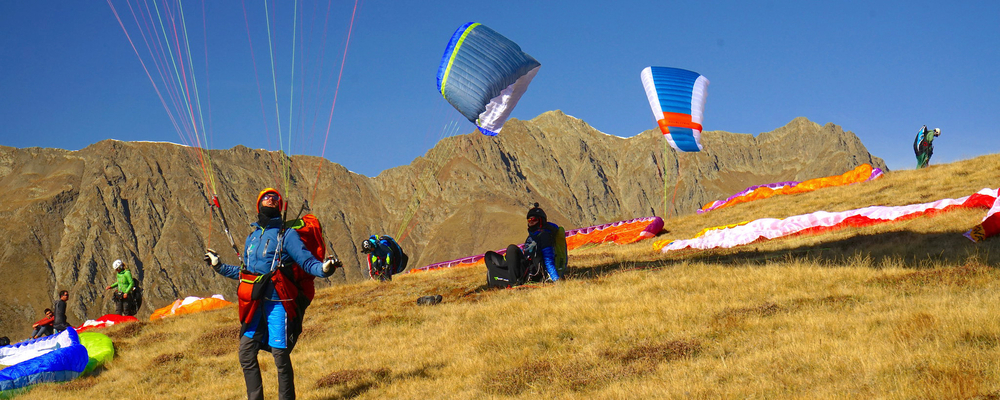 An interview with team pilot and organiser Vera Polaschegg
Insider Tip - NOVA Hike & Fly Days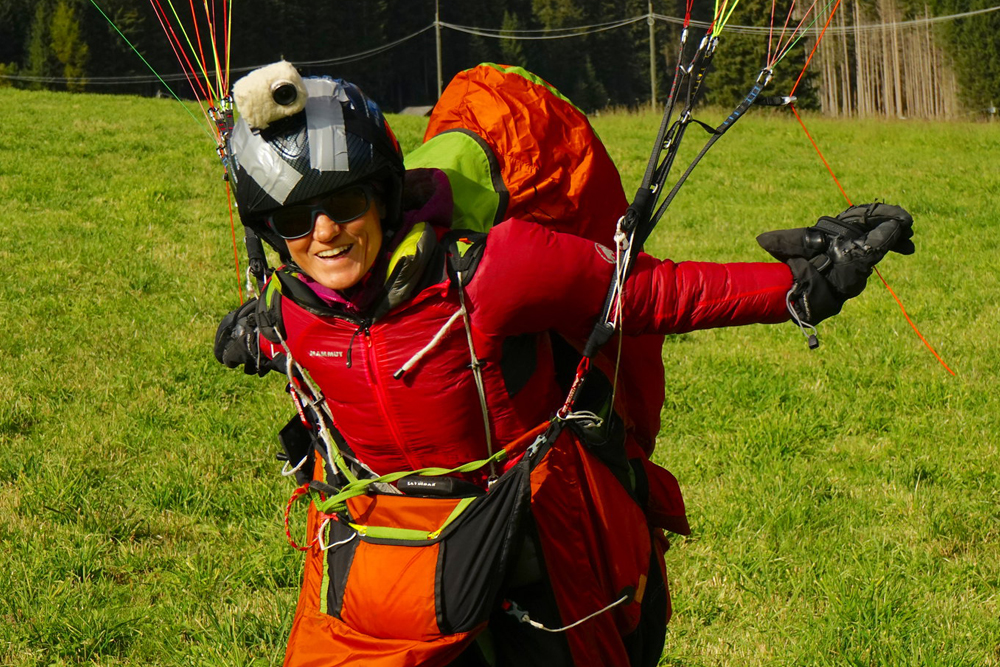 What is the idea behind the Hike & Fly Days?
Vera: A testival in the fresh air, combined with hike & fly tours. The focus is pleasure, joy, laughter and relaxation. Performance and stress stay at home. Taking part is free and everyone flies the wing they want to. Whether it is NOVA or not. Of course NOVA paragliders are also available for loan - the only requirement for participation and borrowing a glider is prior registration. Then we go up the mountain together, stop at the hut and fly. Even for beginners there is always a take-off.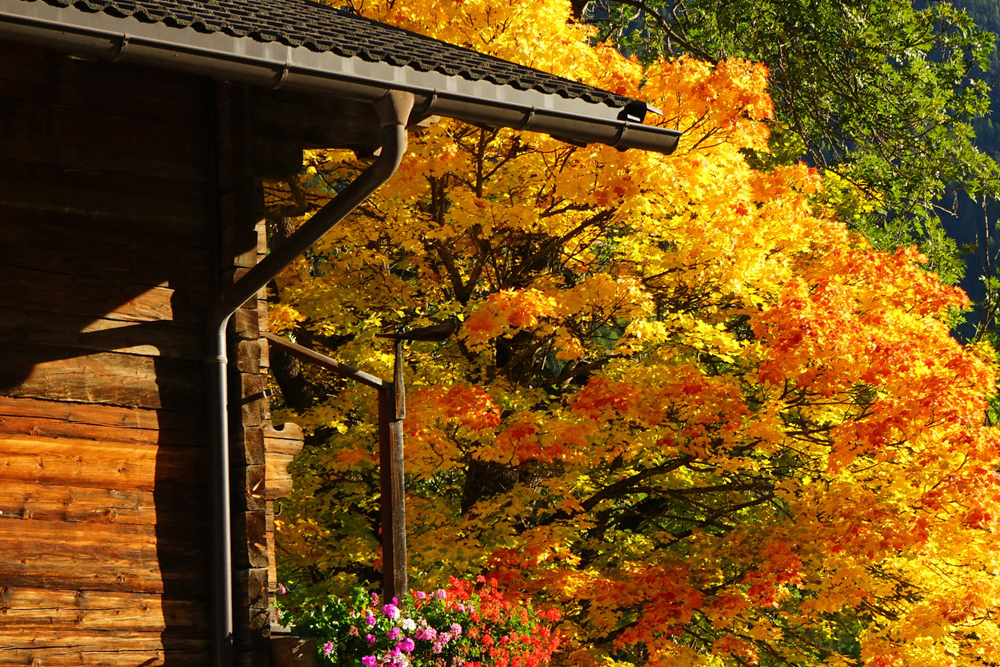 Where do you host these Hike & Fly Days and how do you find suitable areas?
Vera: This year, corona virus permitting, we will meet in the Gastein Valley, in the St. Johann im Pongau District in Austria. Naturally the local flying club is involved in the event planning. They also have some hike & fly fans among their members, a clubhouse that is ideal for barbecuing, and a mile-long landing strip. In that area it is even possible to relatively easily fly from mountain hut to mountain hut. It sounds pretty amazing! Generally I am always looking for stunning landscapes and a good connection with the locals. Because of course, local pilots know their own area best.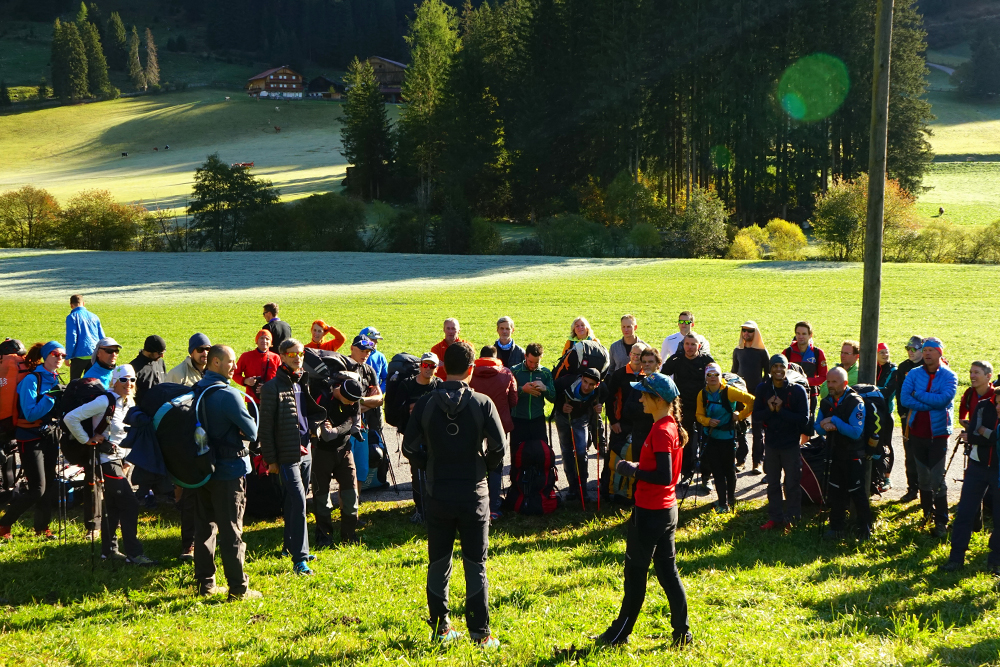 How has the number of participants in the Hike & Fly Days developed? Is it still and insider tip or are you already overrun?
Vera: Last year 50 pilots showed up.  About 45 of them, whom I know well by now, have taken part several times before. I think the practical limit is about 70 people. Basically this is to keep an organisational overview and to avoid completely crowding small flying sites. And the evening programme would also be a little tight with more people.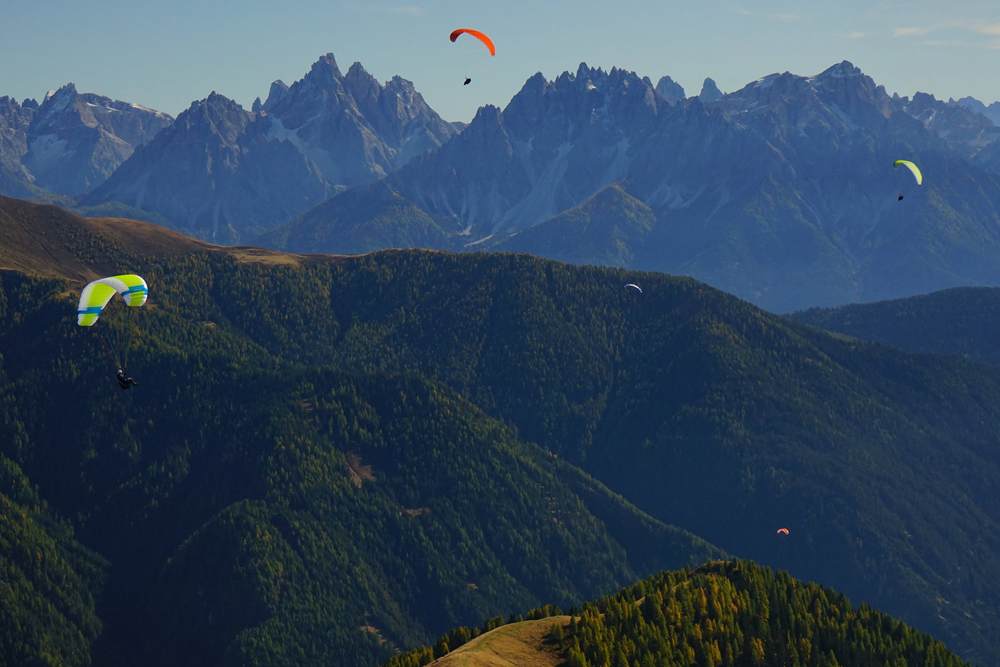 Are there still places for 2020?
Vera: Pilots can still register for the event in the Gastein Valley, which will take place between the 10th - 12th October 2020. Just send an email to office@vpictures.at. All participants are sent a doodle link and they can add which paraglider they would like to borrow. Please make sure you then really do attend the event, as the wings are in high demand! In case of bad weather, we have the reserve dates of 16th - 18th October 2020. Finding their own suitable accommodation is the responsibility of each participant.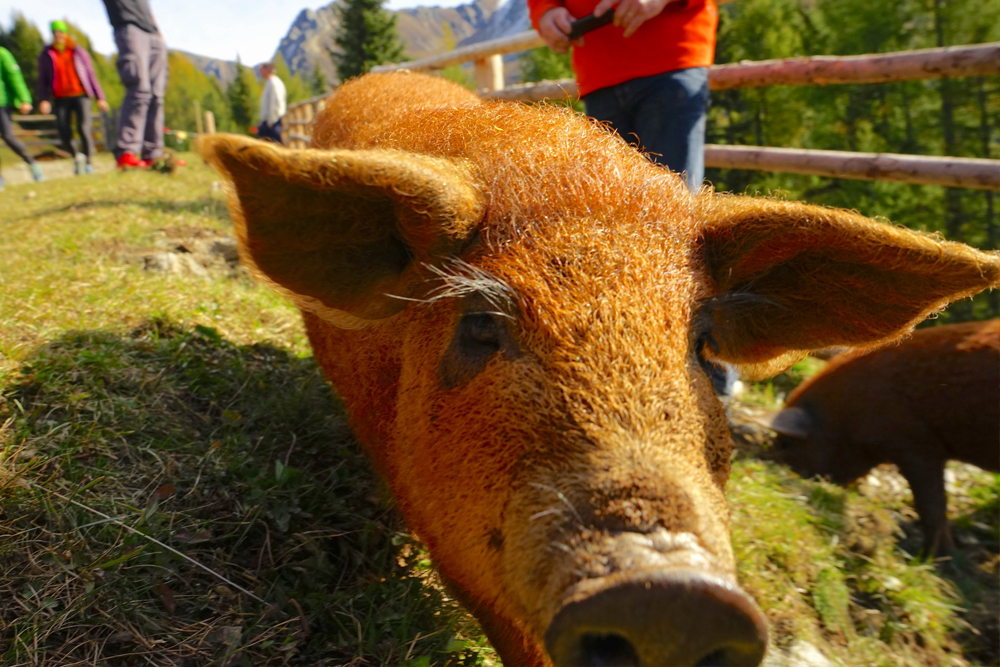 From experience, what can participants expect? Do you have a few highlights to share?
Nowadays we have regular customers at the Hike & Fly Days. They really are friendly flying excursions, which also allow the time and space for some really nice conversations. We all chat happily while hiking comfortably up the hill and that is what make the Hike and Fly Days for me. Also the atmosphere at the take-off is always really relaxed. In the past it was always possible to have longer flights on at least one day and this allowed people to extensively test the gliders.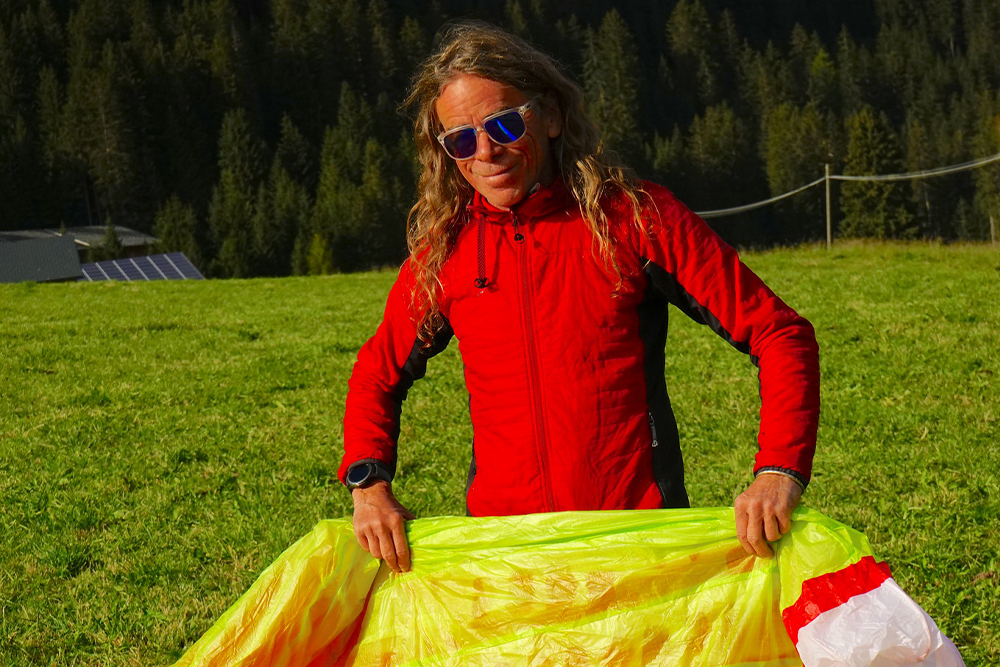 Toni Bender always comes along and is open to any questions. Especially fond memories are beautiful flights in the Gsieser Valley, ground handling sessions in the Sarn Valley and of course these cute, trusting young woolly pigs at one of the Kaspreßknödel huts.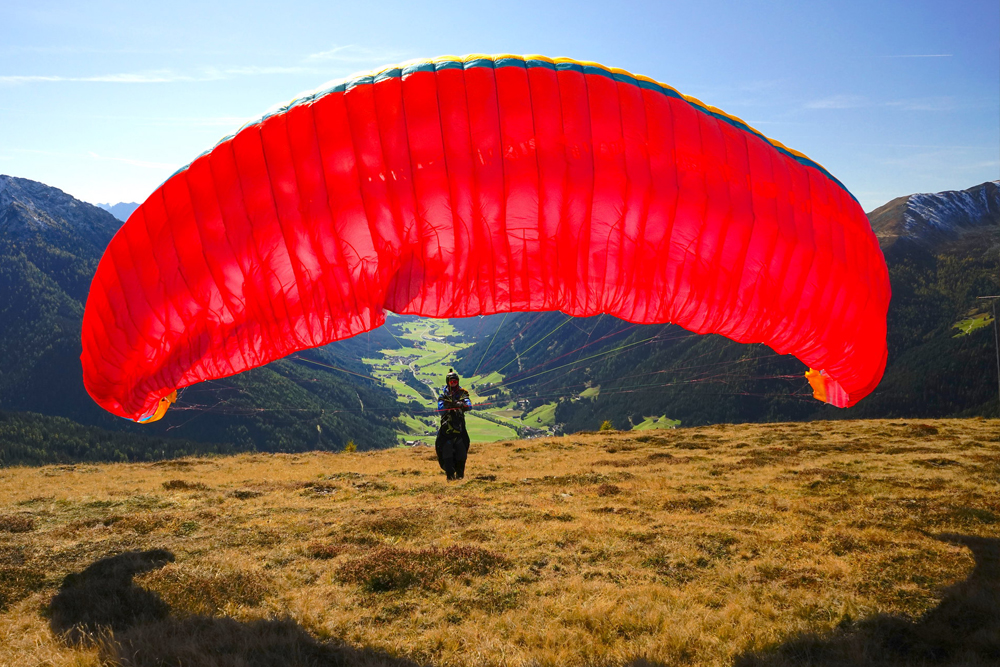 What do you think is essential to bring on one of these three day trips?
Vera: Dry socks, a few muesli bars and a refillable water bottle. It is very important to me that during our trip into nature the participants leave no traces behind except for beautiful photos on their cameras. So all rubbish must be collected and taken back with us! It also does not hurt to make sure in advance that your own glider and parachute have had their annual inspection. We loan out brand new NOVA gear, but as I said earlier, that is optional.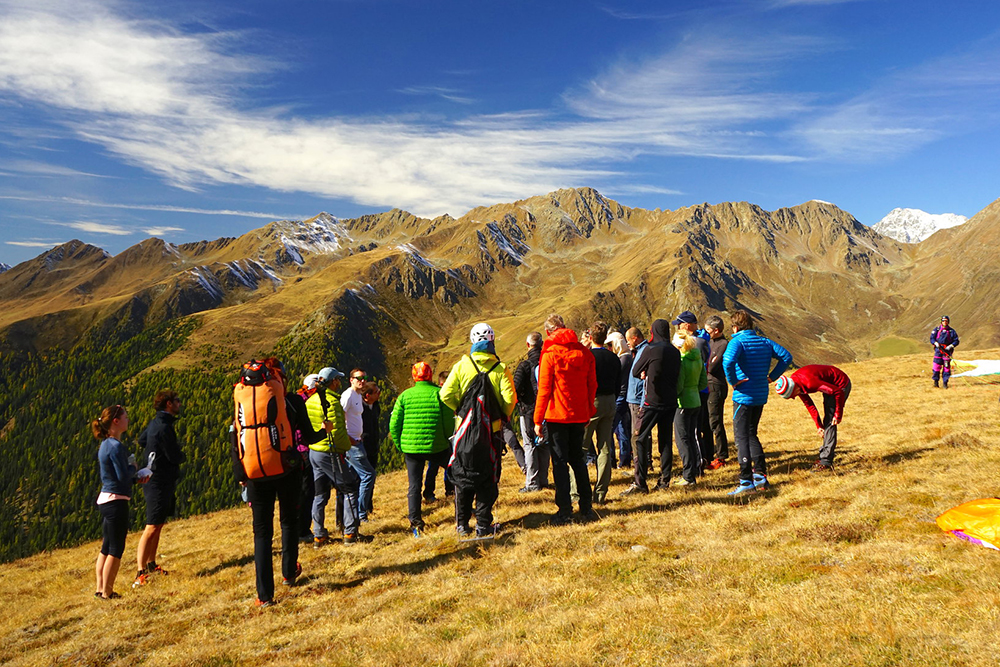 Last but not least: what is your personal motivation to take on the task of planning and organising this event?
Vera: I love being outside and I am generally very sociable. Hike & fly is not only something for loners. The fact that you can enjoy the beautiful autumn colours together, do some exercise and give each other tips on flying, makes the NOVA Hike & Fly Days something special. Or put differently, the nice thing is that there is an event that puts fun and enjoyment in the foreground and not the best time, performance and competition. It has become rare. It's the kind of event I like and that is why I like to organise it.
More information about the Hike & Fly Days and upcoming events can be found on the NOVA Facebook page. 
Many thanks to Vera Polaschegg for her efforts, this interview and the great photos!