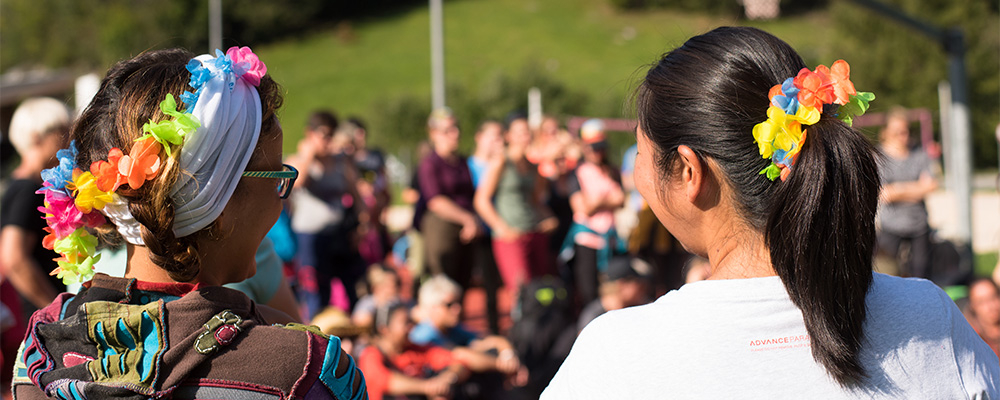 A highlight for women pilots
Impressions from the Female Flying Festival in Lenk
Katrin Ganter, who among other things is a tandem pilot and mental trainer in the Swiss Simmental, organised this second popular event purely for women - again with much success! More than 110 female paraglider pilots met for three days in September in Lenk, a small Swiss community in the middle of a scenically beautiful flying area with breathtaking views of the Wildstrubel massif and the Plaine Morte glacier.
The programme for the weekend was varied and exciting: from XC training with competition pilots, hike & fly tours with mountain guides, talks on meteorology and cross-country flight planning to mental training and a talk on a six week vol-biv tour - all by female pilots of course. NOVA was also there with a van full of demo wings. In this way, every pilot could get the right input and advice for her favourite flying discipline - and meet like-minded people.
One participant was NOVA's managing director, Sissi Eisl. Sissi says:  "When I first heard about the Female Flying Festival in spring 2019, it was clear that we wanted to support this idea. I am particularly pleased that as the only manufacturer we already supported the event in 2019 and that Katrin invited us again this year. The atmosphere with 115 female pilots in the landing field or in workshops where women speak to women is indescribable. Of course, women also have different requirements than male pilots when it comes to equipment. Many of the participants at the Female Flying Festival fly with less than 60 kg all-up weight. With this weight it isn't easy to find the right wing. At NOVA we try to certify as many models as possible in size XXXS. Currently, we are working on, for example, the smallest size of the ION 6 Light."
 
We would like to thank the organiser and all the helpers - and are already looking forward to next year and spending a wonderful flying weekend with like-minded people. When exactly the Female Flying Festival 2021 will take place is yet to be determined. To make sure you definitely don't miss the event next year, check out organiser Katrin Ganter's website.
Photo credit: Jutta Reiser, Olga von Plate