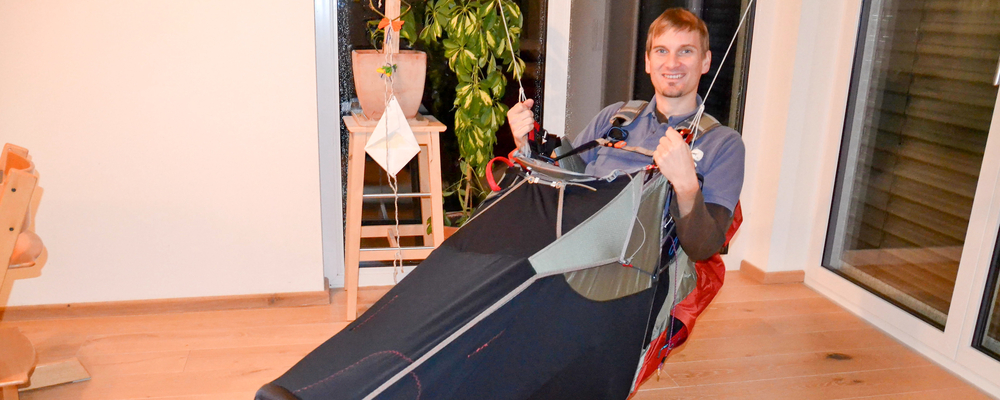 NOVA XC-Challenge 2015:
Franz Breitwieser wins the ION Challenge
Franz Breitwieser had many happy hours with his ION 3 last season - he reports:
This season the ION 3 allowed me to have many relaxed and unforgettable hours in my favourite element. One of my nicest flights was from the Stubnerkogel on the 5th June. From as early as 9.45am the 2 m/s house thermal indicated it would be a good day. Predictably, all the east faces of the Gasteiner valley were working. Thanks to the impressive glide performance of the ION, I had no problems at the difficult section of the flight, the valley crossing over Taxenbach. And heading further north towards Unken was quick and easy.

During the second leg towards the west my impatience became my downfall. I didn't want to be separated from the gaggle so I crossed Lofer before I was at cloudbase. This resulted in a big delay and I was now flying mostly alone (as so often happens to me). So the pleasure was even greater when I unexpectedly met my friends, Franzi and Karl, who had launched from other sites.

The rest of the day had excellent thermal development, but the increasing east wind spoilt some of the normally reliable house thermals.

The return section from Krimml to Gastein was pure pleasure in huge, smooth evening thermals. After nine hours in the air, unfortunately overdevelopment in the Pinzgau meant a premature landing at Kaprun (and thank you to all the car drivers who still assist us hitch-hikers).

So I didn't manage to achieve my planned 200km FAI triangle but this does not take away any of the pleasure of this beautiful flight. And it gives me a clear goal for next year!