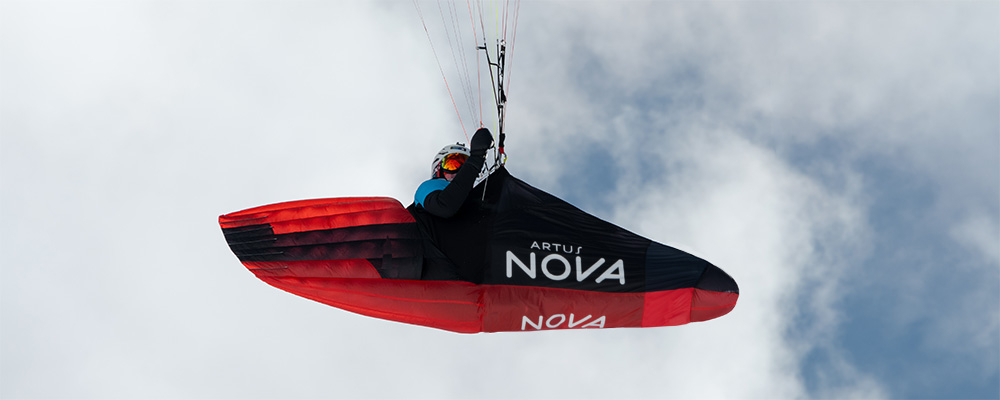 ARTUS Colours - Racing Red & Black
Final design of the ARTUS athlete edition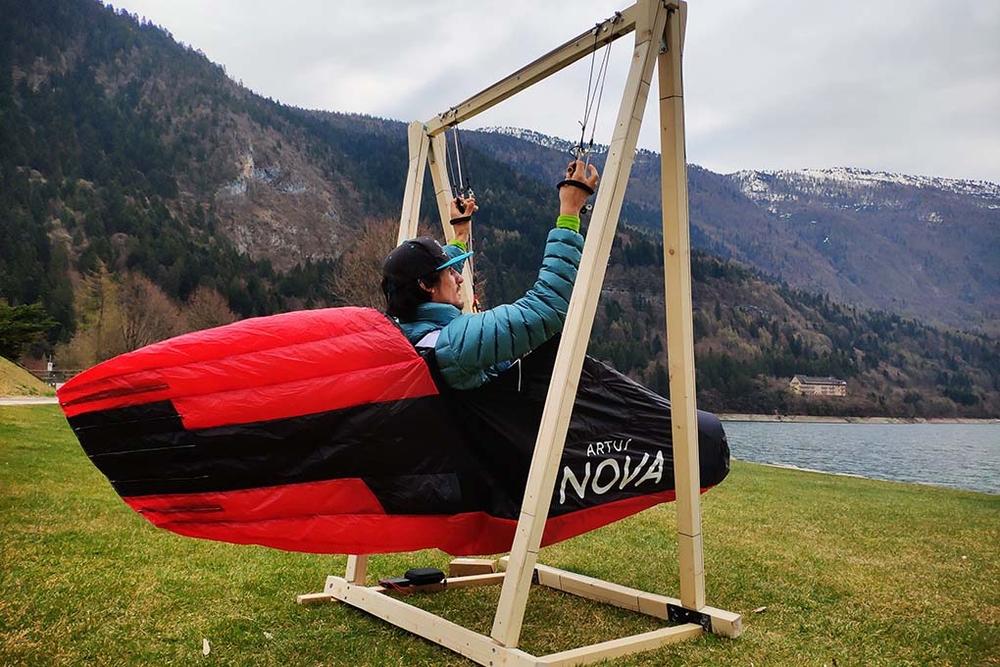 Théo de Blic, Nicola Donini and Ken Oguma will fly the ARTUS during the Red Bull X-Alps 2021. The radical athlete edition offers everything a harness designed for hike & fly races should feature - the ARTUS is extremely light, extraordinarily aerodynamic and very comfortable in its class.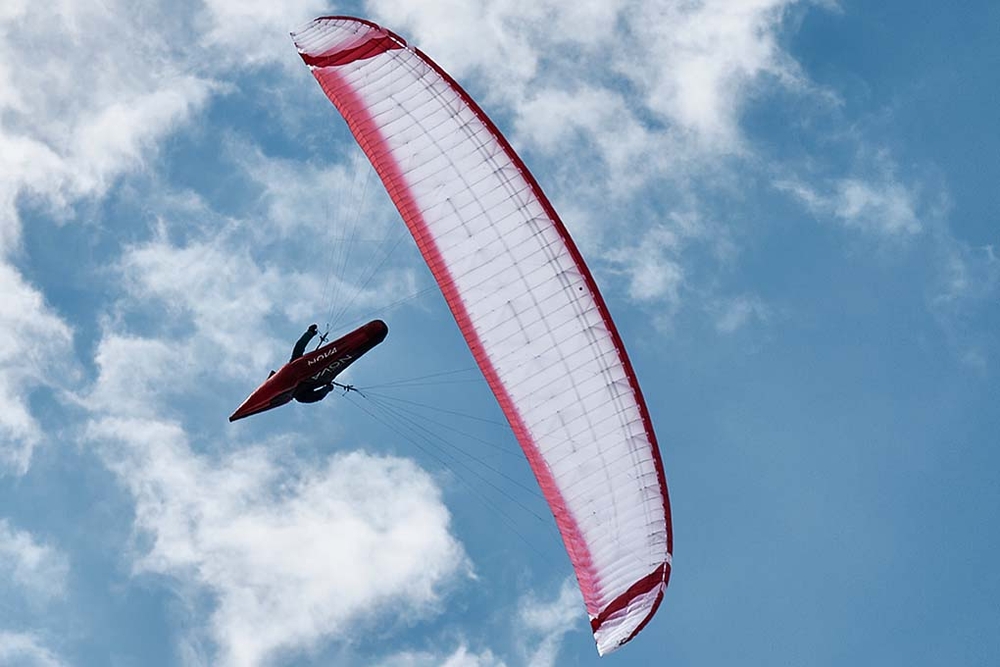 Due to its very small projected frontal surface area and its shape, the ARTUS is extraordinarily aerodynamic. The fairing is slender and inflates immediately after launch. A recessed front container provides better visibility ahead. There is a pocket under the cockpit for a power-pack or similar. The cockpit angle can be adjusted to make viewing the flight instruments simple.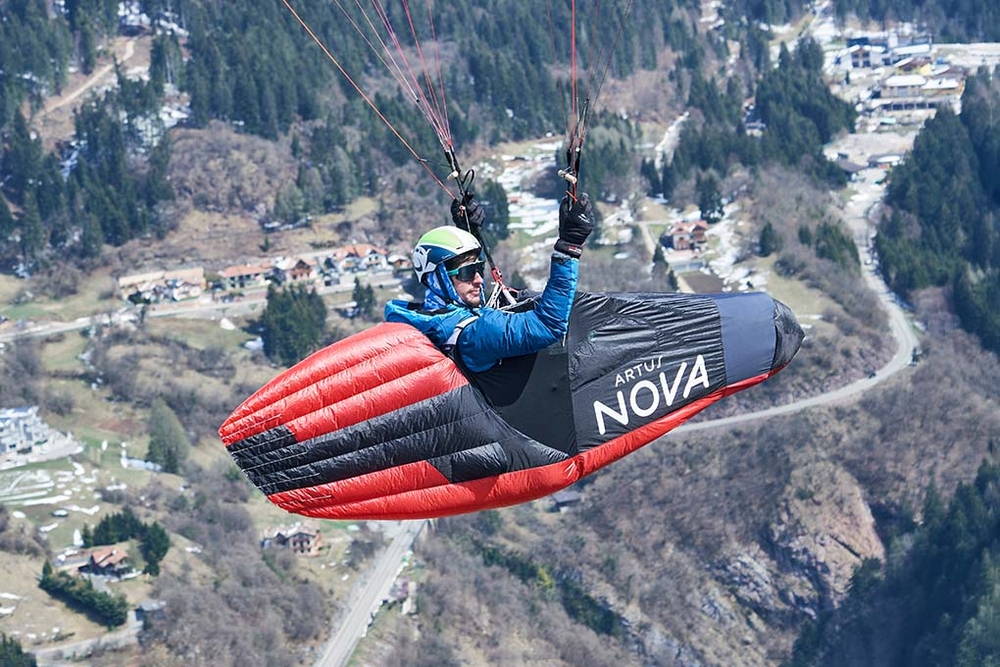 The seat features various back supports. On long flights this ensures exceptional comfort. There are two pockets on the outside of the ARTUS, and another storage compartment is hidden under the thighs. The large compartment at the back offers athletes enough space for all their equipment.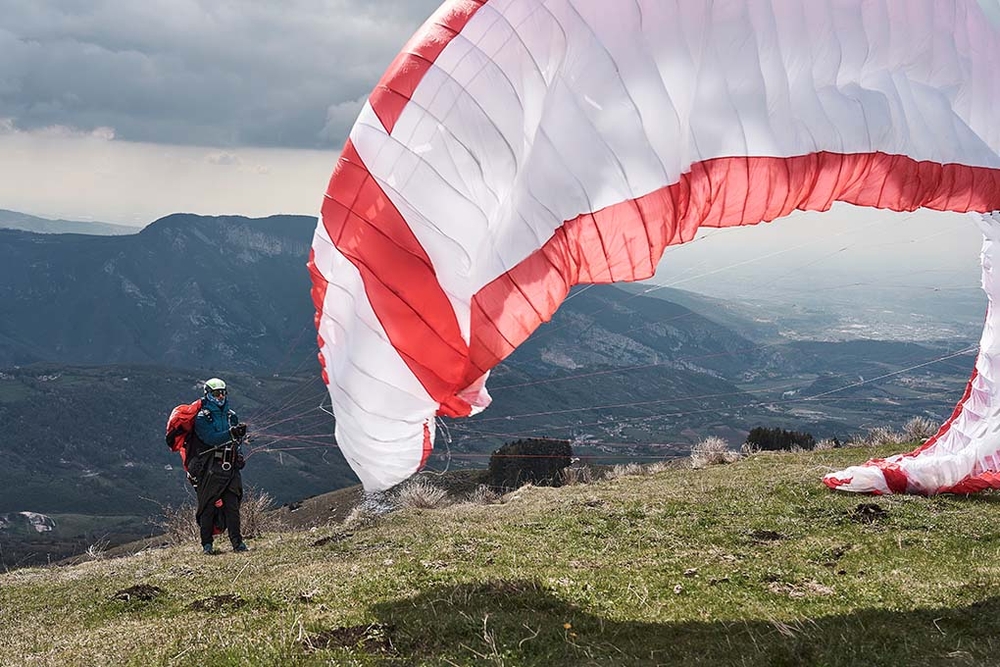 Thanks to its special design, there is no need to inflate the ultralight protector. This saves precious time during launch preparations. Weight is also reduced with the unusual footplate, which is currently probably the lightest available on the market.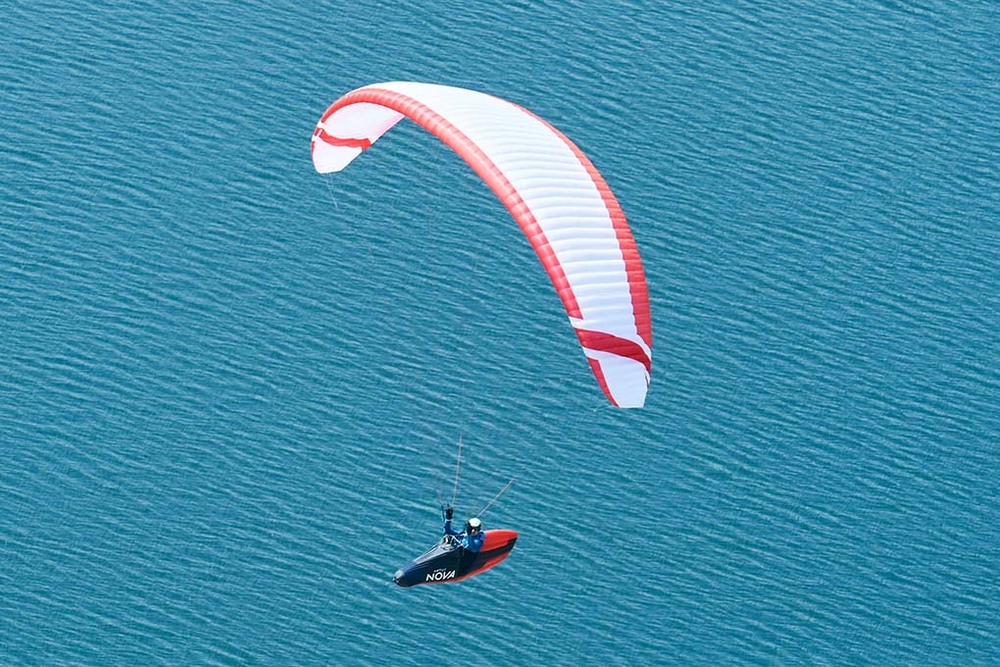 The ARTUS colours, design and performance perfectly match the red version of the EN-D two-liner XENON. On the way to Zell am See, the NOVA pilots will definitely be very easily recognisable!
We have been working on the more robust serial version of the ARTUS for a while now. This should become available at the beginning of 2022.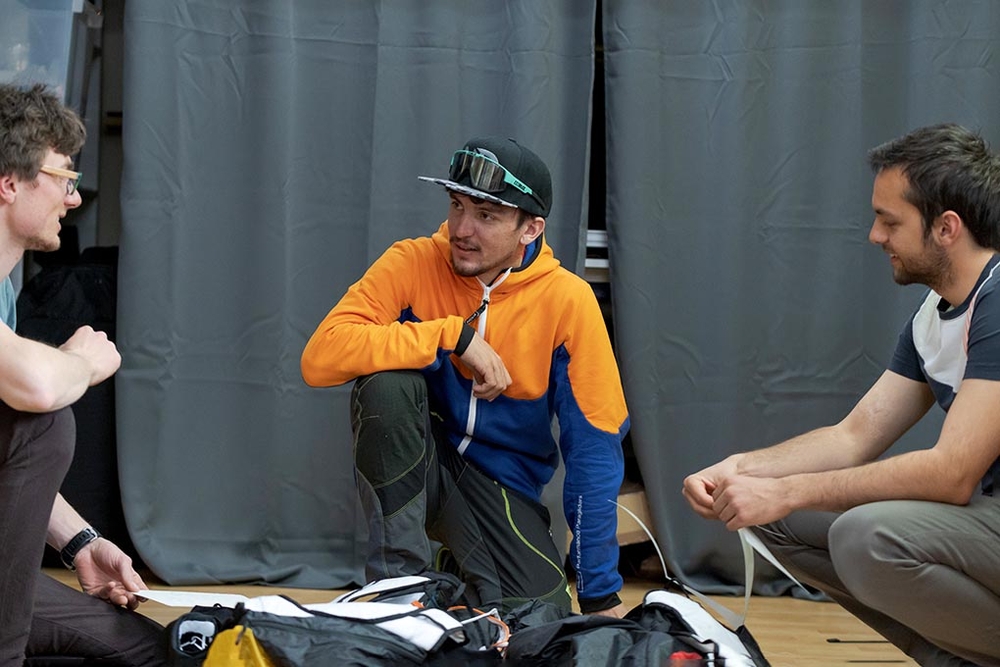 X-Alps athlete Nicola Donini says about his NOVA equipment: "With the ARTUS and the XENON, the R&D team has created an incredible combination! The harness designers Luis Depping and Michael Kantioler created a bespoke ARTUS for me, which is adjusted perfectly to my size. I feel like I am in a Formula 1 seat! The ARTUS is exactly what a paragliding athlete wants - light, very comfortable and stable."