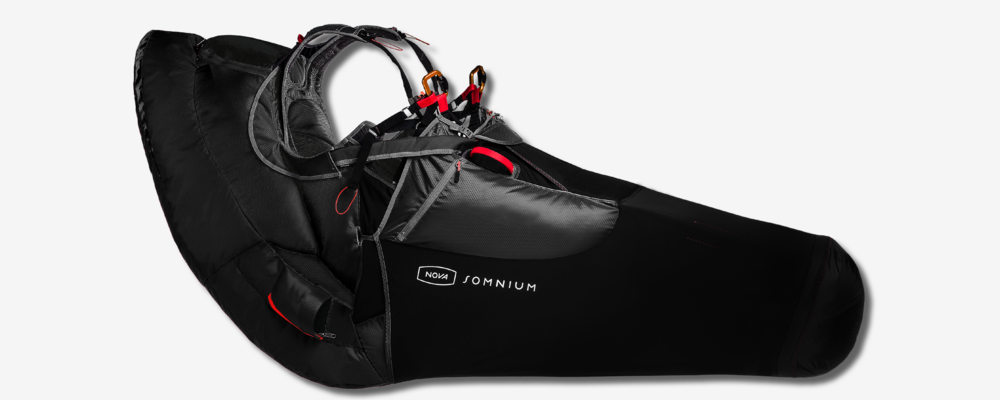 Pure Black Line:
Classy black for long distances
The SOMNIUM excites with the perfect mix of extreme comfort, a good aerodynamic shape and protection for the back and hips. From today we are offering sizes M and L in a second colour option: the Pure Black Line.
Products in the Pure Black Line distinguish themselves with a purist design with black panels and red seams which underline the sportiness of the product.
The harnesses are available for order and delivery from today.