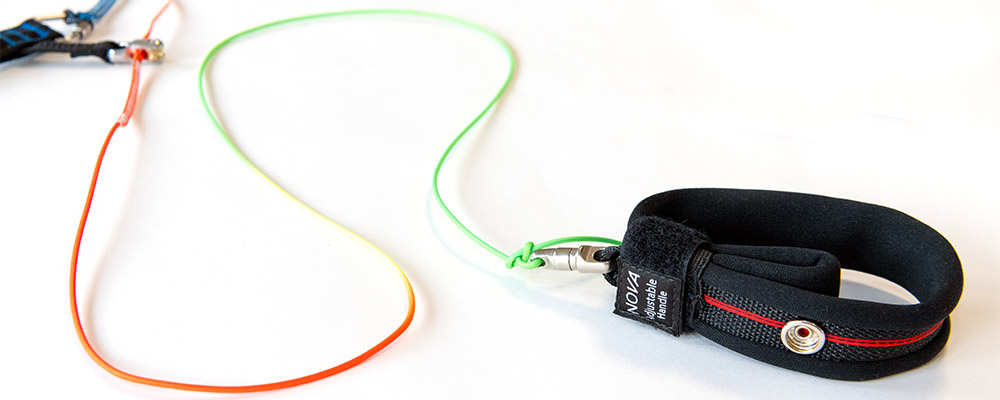 NOVA's innovation for paragliding students
Brake Travel Indicator (BTI) – a colour code for brake lines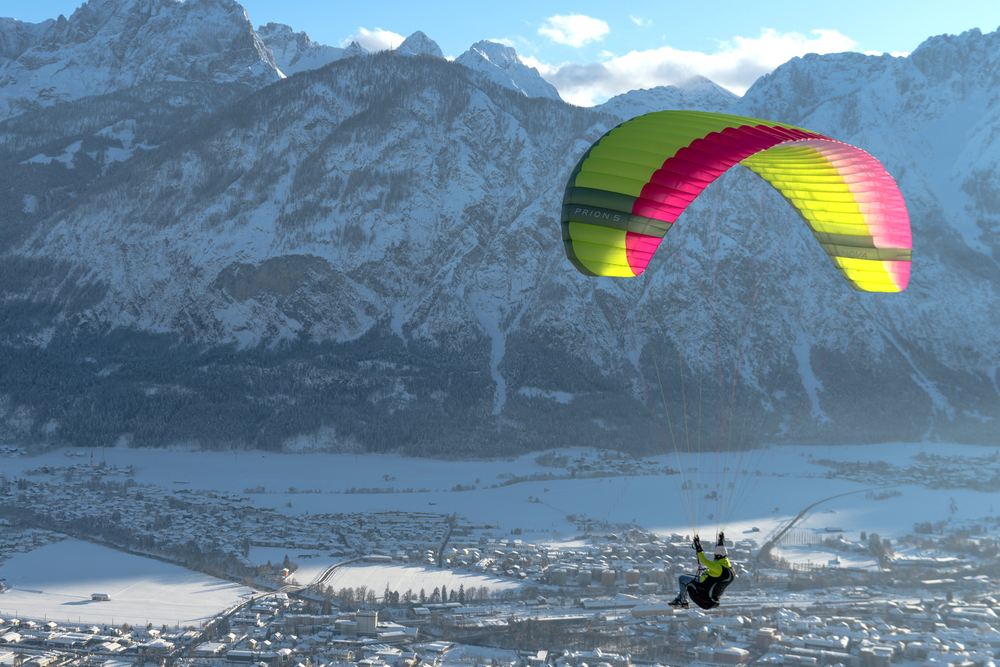 Experienced pilots feel the angle of attack of their glider and what the canopy is doing via the risers and control lines. Intuitively they pull on the brake lines or let up so that the leading edge angle of attack is optimised. Student pilots have yet to develop this feeling. In addition, there is the danger that they pull too far in stress situations and stall the wing completely.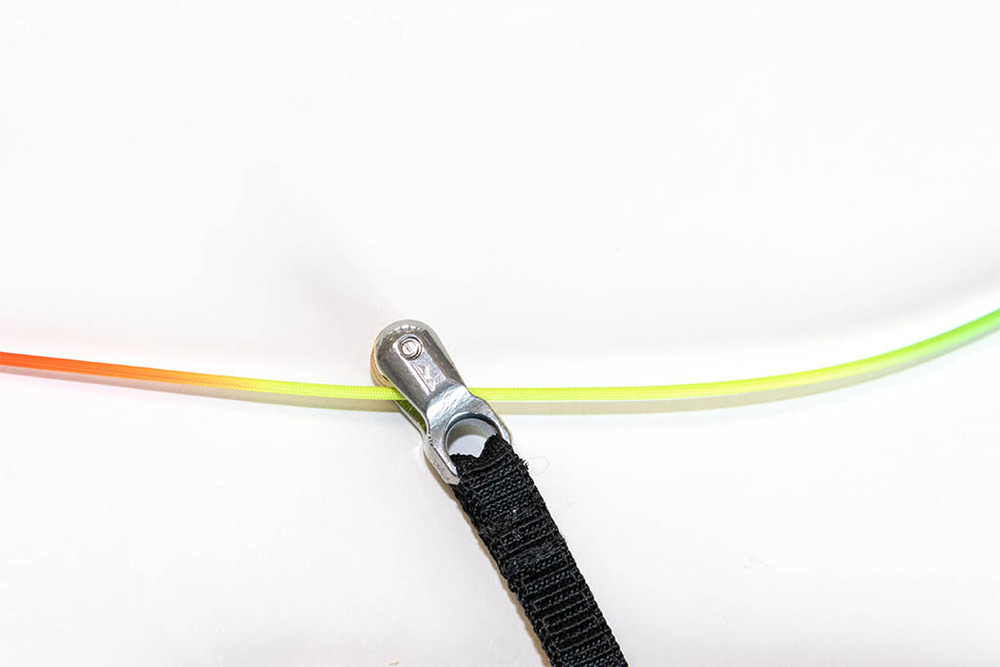 The BTI can help to avoid accidental stalls. The colour gradient of the Brake Travel Indicator shows how far the pilot pulls the brake lines - whether they are literally in the green or even in the red zone. Nikolaus Kurcz, developer and production manager at NOVA came up with this idea during discussions with Peter Cröniger, head of the training department at the DHV (German Hang-Gliding Association) and former Lufthansa pilot.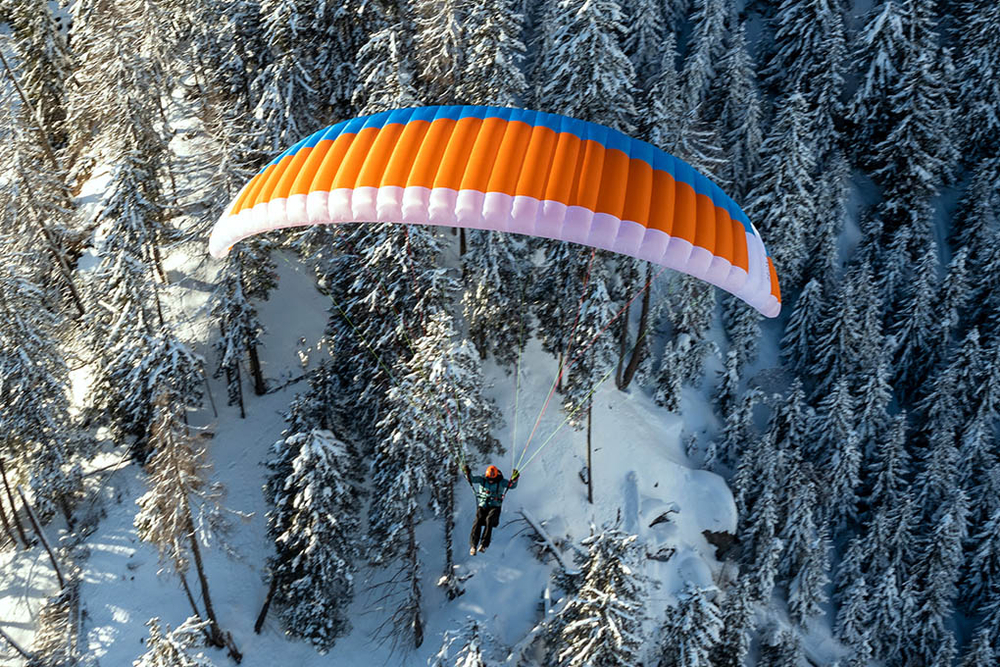 Cröniger explains: "It is important to note that the colour gradient on the brake lines is a 'reference for steady flight' and that the brake lines must be dosed differently in turbulent air, especially when pitching. For a paraglider instructor, they significantly increase the precision of his instructions and therefore safety. At performance training or an SIV, they offer the opportunity to give very specific commands, especially for manoeuvres such as slow flight, approach to stall, stall, backfly, spin approach, etc. At the DHV, we are therefore pleased that NOVA is implementing the idea of the BTI."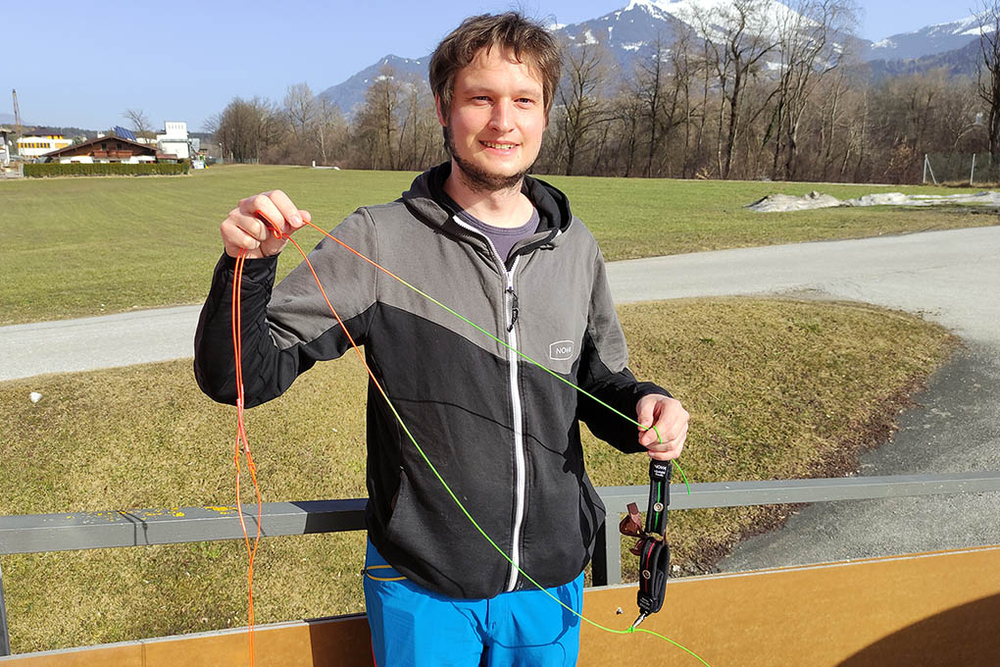 Niki Kurcz, NOVA Production Manager and main designer of the PRION 5, adds, "We hope that the Brake Travel Indicator will provide practical help to a less experienced pilot and add a little to safety. There can never be too much safety."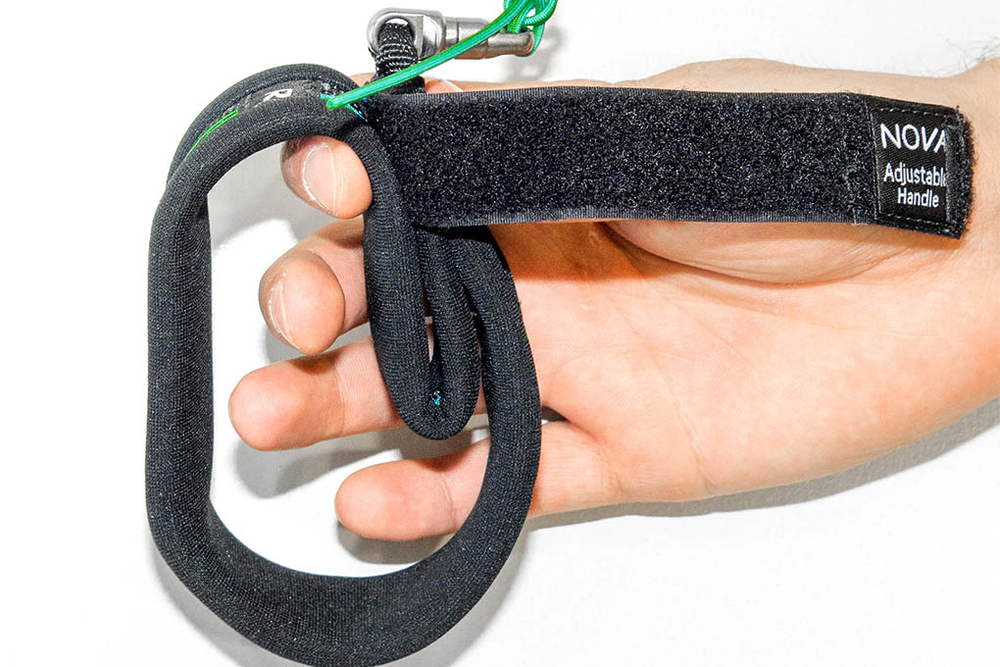 The Brake Travel Indicator is not the first time that DHV and NOVA have worked together. For example, NOVA has already brought the width-adjustable brake handles (Adjustable Handles) onto the market. These guide the hand into the optimum position in terms of safety and ergonomics. Other manufacturers followed that path with similar brake handles. NOVA also takes a pioneering role in the colour coding of left and right on the harness and paraglider.