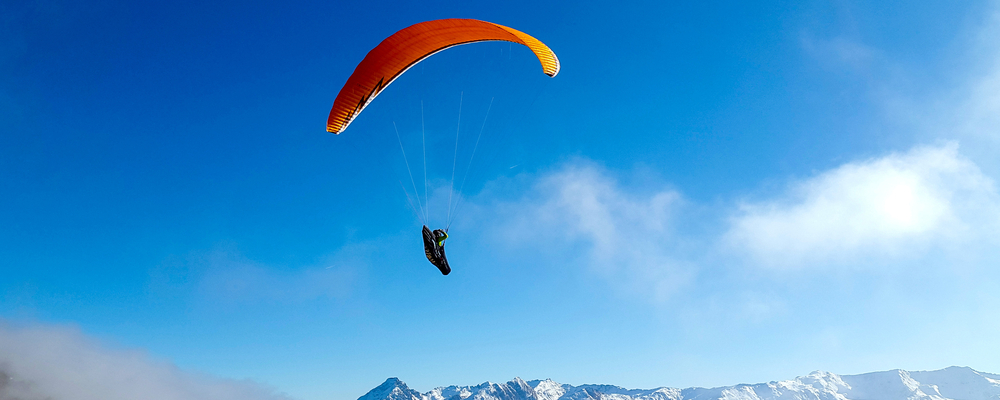 NOVA XC-Challenge 2015:
Armin Leitner wins the TRITON Challenge
He reports:
On the 19th April 2015 I took off from the Grente at exactly 9.38am. It was a freezing cold day. By the time I got to the Staller Saddle, and that isn't very far, my Camelback was completely frozen. The first leg to the Adler Lounge was somewhat difficult - there was a lot of wind and I was almost always below ridge height.  The flying conditions were rough. After the first turnpoint the conditions improved and I made good progress towards the west and the glaciers at the end of the Ridnaun valley. My second turnpoint was the Aggls Peak.

The weather conditions remained excellent and there was nothing to stop me reaching the Dolomites – except, of course, Lüsen. The typically, strong westerly wind was already waiting for me there. After a long struggle I overcame this obstacle too and was able to fly in the direction of the Falzarego Pass.

I set my final turnpoint just before the Falzarego Pass, because I desperately wanted to get back to the Antholz valley. I managed to get there ok. I landed at twilight and some pilots arrived even later – probably wearing night vision goggles…

I am very satisfied with my TRITON. It glides well, it climbs well and it feels extremely safe. I had several flights in turbulent conditions but throughout the whole season I only had one major frontal stall - and I was flying full speed. The collapse was completely manageable. The agility of the wing is outstanding!