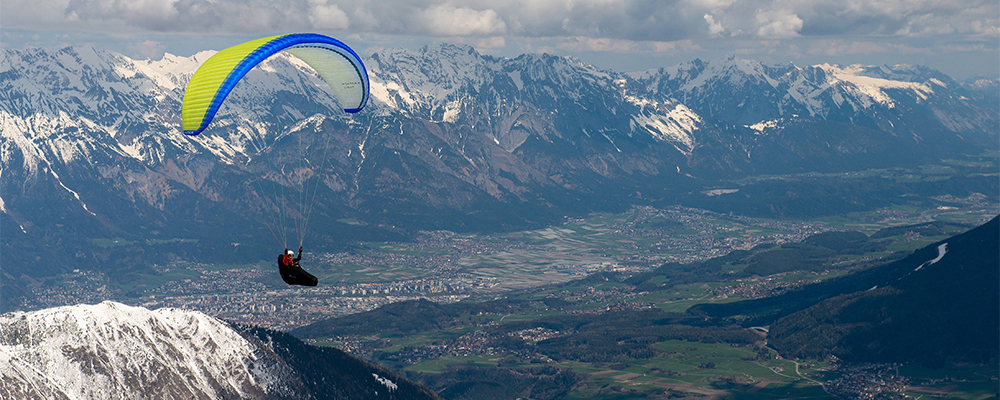 30 tips for successful cross-country flying
#8: Let it go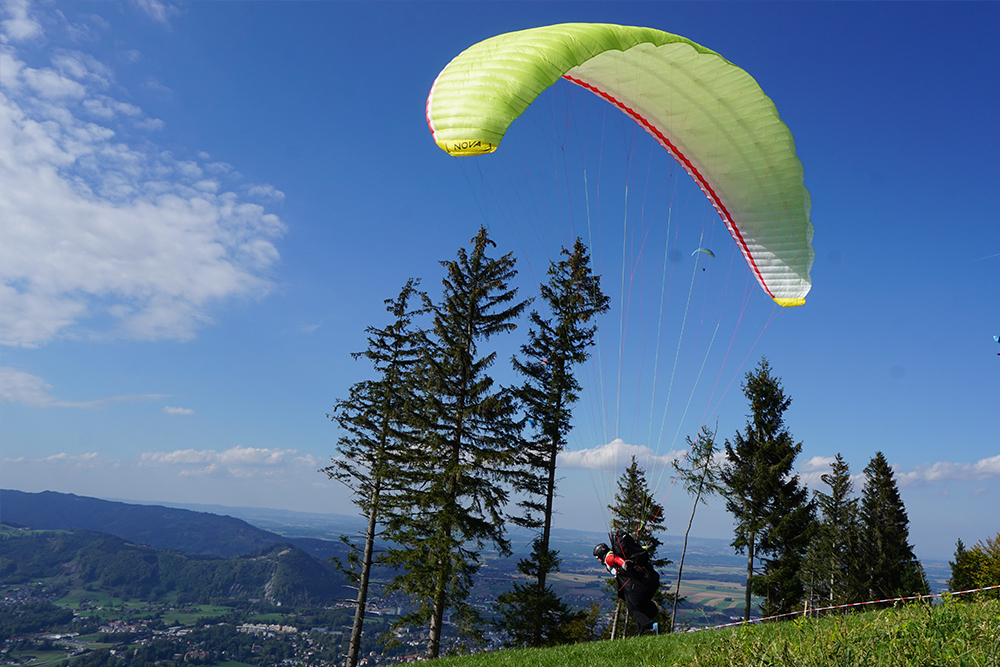 One of our Team Pilots explains, starting with his neighbours view of paragliding: "You guys just sit around and occasionally pull some strings. That's not a proper sport, said my neighbour, a passionate cyclist, who has very fixed ideas about what "sport" actually is. And no idea about flying. Even if I don't have an average pulse rate of 175 bpm for six hours, as he likes to, I'm pretty exhausted after a long cross­country flight – physically and mentally. But as for my neighbour, drinking is also of primary importance for me. I never used to think much about it. I just flew. And at some point I had a really dry mouth. I did notice that. What I didn't notice was how my concentration suffered and so I repeatedly made tactical mistakes – and bombed out.
It reminds me of a really busy day at the office. I get so engrossed in a project, I forget to eat and drink. At some point I get a headache (I notice that) and my concentration suffers (I don't notice that until I consciously think about it). So I have something to drink. But if there's a lot going in, there's got to be a lot going out. And that begs the question… how? In "Thermik" magazine there was once an article about this and I think it was the Italian XC ace Kurt Eder who said very meaningfully:  "I would never buy a second­hand harness." OK, but there are options:
- Freestyle: I once encountered a pilot in the air who was hanging like Jesus on the cross. When I got closer I realised he was trying to pee. But he didn't twist 180 degrees, like I would try to on a glide, but flew straight at me. After witnessing his performance, I am not convinced of this technique. Maybe it was Kurt Eder?

- You're never too old for nappies! Incontinence nappies are suitable for men and women, but they do not make for a sexy bottom, and you have to find a discreet place to get dressed and undressed. And I was told it is better to practise before the real event. So hang up the harness in a kid's swing and try to go. Because it's quite possible you won't be able to go.
- Pee condom kit: I think we cross­country pilots are the horror of every mountain railway toilet on a promising XC day because we occupy the toilet for ages. But a pipeline needs to be routed properly. If it is not, you get a warm and humid present in the genital area whilst in the air. If it has slipped off or there is a bend in the tube – both is annoying. Here too a dry run at home is recommended (which by the way is by no means a dry matter). My boys thought it was hilarious to watch their dad in his harness clipped into the garden swing and fertilising the lawn...

- Pee bottle: I have heard again and again that there are pilots who have a pee bottle on a string in their harness. I can imagine that it would work on long glides in calm air. But it must require a lot of fumbling around: taking your gloves off, zips down, "docking", etc.
It's much easier to eat in the air. I know pilots who never eat. They don't seem to need to. One of our local French pilots likes a nice baguette sandwich. For me a crunchy bar is enough when my blood sugar levels fall. 
In summary: dehydration will affect your concentration and you need to practise peeing in the air."