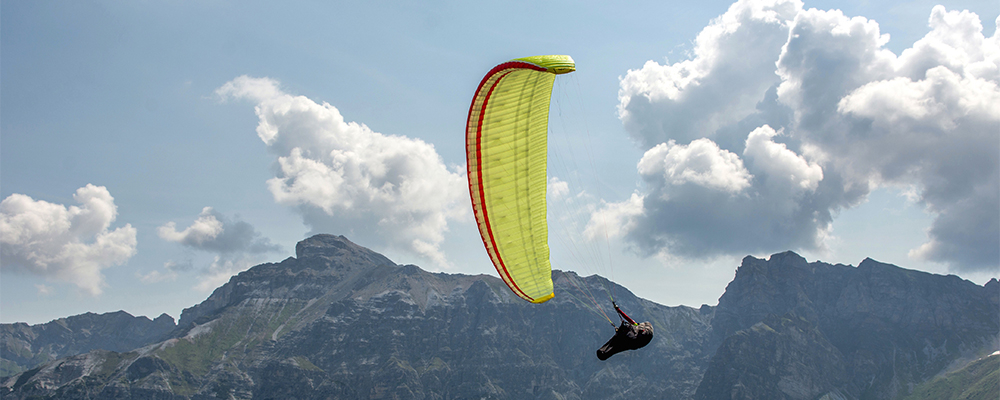 30 tips for successful cross-country flying
#28: Should I stay or should I go? Using thermals
If you want to fly far, you need to fly fast. In addition to using the speed-bar, effective thermalling and line selection, leaving weak thermals for stronger ones is a good way of increasing your average speed. To improve your skills in this area, you first have to analyse how much time do you actually glide and how much time are you turning? The www.onlinecontest.org calculates the percentages for you. This platform is primarily aimed at sailplane pilots and only a few paraglider pilots use it. This is a shame, because this resource offers options other platforms do not. It is particularly useful if you can compare your flight with one of your "Air Buddies".
When planning a cross-country flight in an unknown area, working with thermal data in ThermiXC is also very useful. So you know better where you have a good chance of climbing again after long valley crossings, even if there are no other pilots with you. And when you're struggling not to bomb out, it makes more sense to fly directly to a thermal trigger than to fly around aimlessly hoping to get lucky.
And during the flight? In your local area you presumably know where the local thermal triggers are. And in an unknown area? Modern flight instruments now indicate the average climb of the last (or several previous) thermals. If the climb rate in your current thermal is clearly above the previous one(s), it's good. If the climb rate is lower, then you should leave the thermal – at an appropriate height, obviously. Also take note of the different climb rates at different altitudes during your flight. If the bottoms of thermals are always hard work, then avoid getting low at all costs. If the thermal peters out at the top, then it is a waste of valuable time trying to get the last 100 metres of altitude.