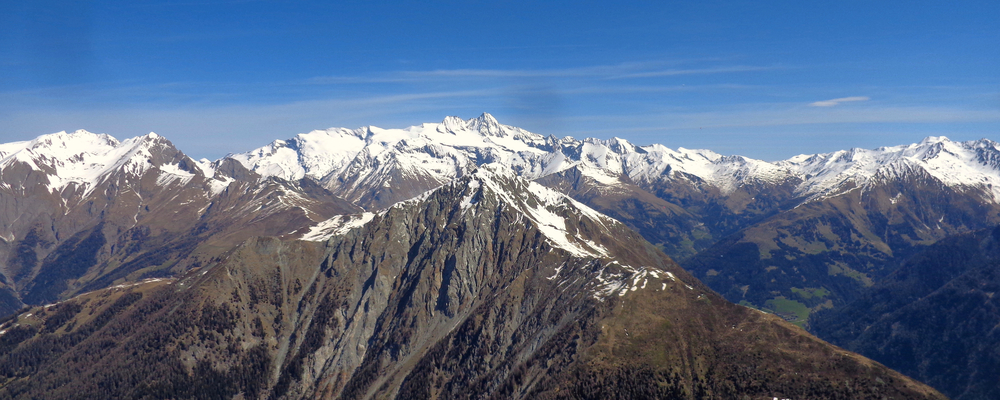 ION XC-Challenge 2016: Franz Breitwieser (AUT)
231km FAI triangle with a low-end EN-B
Firstly, congratulations on retaining your title, Franz. 231 km is an awsome distance. How long have you been flying? And how many hours/flights have you logged?
Thanks! I have been practicing the most beautiful sport in the world for exactly 11 years. On average, I fly about 100 hours a year. Although that average will be lower now as my house building project has priority. That made it even sweeter that my only significant cross-country flight was really was amazing.
Ten years ago no aspiring cross-country pilot would have thought of using a glider like the ION 4, which is certified for training in some countries, as an XC wing. Today the MENTORs & Co are rocking the XC contests. And now the IONs are getting in on the act. How come you fly a low-end EN B?
Well, I never actually had any ambitions to fly a high-performance glider. In the past few years, I have flown higher performance gliders, but then I consciously and successively stepped back down to a low-end EN B. The main reason: I feel best when I am under a wing with very high passive safety. And sacrificing the safety advantages for the little bit of extra performance you get in the higher rated wings isn't worth it to me.
The 21st of May 2016 seems like it was the best day of the year. In the XContest there were 81 flights over 200km!  How did the day go for you?
That day had massive potential! The thermals started early and developed very well during the day. But I still think that the morning hours didn't conform to a really exceptional day. Before noon, the wind still had north in it, which could be seen in some of the polished clouds over the main ridge of the Alps. As a result, I would describe the conditions as "manageable, but sometimes challenging". But from 1 pm, it turned into a great day. Strong thermals, high cloudbase, little wind – just fantastic!
Can you tell us a little about your flight?
Sadly, the day didn't begin as planned. Against my expectations, my glider was only on the second tractor transport up the Grente. Of course I mustn't complain. People who carry up their gear themselves might be thinking "it's your own fault" – and they are not wrong. But this meant I couldn't launch as early as I Would have liked to.
Apart from the challenging morning hours I had a really enjoyable flight. I should probably have extended the last leg to the south a bit. But I was already overjoyed that my GPS confirmed that I had flown over 200 km and I didn't want to risk bombing out in the Dolomites.
When you compare your 231 km triangle with other flights on the 21st of May, it is clear that you flew as far and as fast as others with higher certified wings. How did you do it? Are you a speed bar-addict?
I wouldn't really call myself a racer. Good, reliable thermals let you fly very efficiently. On days like that one, I usually use half-bar. My ION 4 isn't really familiar with full-bar.
In your opinion, what are the differences between the ION 3 and the ION 4?
I can't honestly answer that question because I changed the model AND the size. I changed from XS to XXS, which means I could stop using ballast. At this point I would really like to praise NOVA. There are very few wings in this size at all. And if you can find one with half-descent performance it is fantastic. The ION 4 XXS is brilliant! Fantastic in turns, good speed, a high degree of passive safety and amazing L/D. A really well-designed fun- and XC-wing.
If a less experienced ION 4 pilot asked you how to best fly the ION 4 , what would your advice be? What wing-loading would you recommend? How often and how far to push the speed-bar? To turn tightly or flat? And when to do what?
In terms of wing-load, I would recommend the golden mean upwards to the upper weight limit. I am in the upper third of the weight-range. I often fly half-bar. At half-bar I don't notice any loss of performance and the wing remains very stable. And in case of a collapse, the ION 4 responds very easily manageable.
You could discuss the best possible way to thermal for hours. I would say, feeling for the wing is everything! There is no (secret) recipe - not for me anyway. The ION 4 turns both flat or tight well, and it climbs very efficiently. I always try to centre in the thermal and then climb as tightly as possible in the core of the thermal. This works best especially in strong thermals. In weak thermals I try to turn as flatly as possible, often with my weight on the outside of the turn.
Do you know what wing you will be flying during the 2016/17 season? And what are your goals?
I haven't properly broken in the ION 4 yet. It'll serve me next season too (laughs). Neither have I decided on any concrete goals yet. Well, except for the 'ION XC Challenge hat-trick'. I would quite like to achieve that. And in general, I have always wanted to do some longer, multi-day hike & fly trips.
Many thanks for your informative answers. We hope you fulfil your wishes and we wish you safe, beautiful flights.