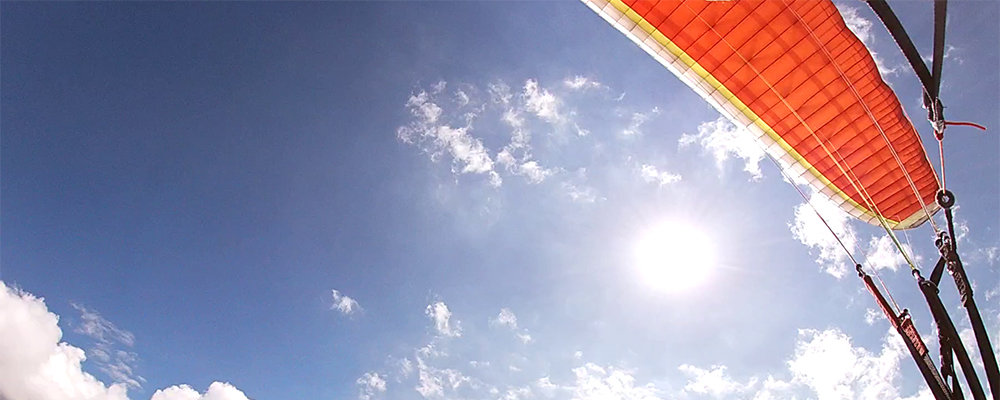 30 tips for successful cross-country flying
#18: Fly a wing with a feel-good factor
One of the great success factors for flying far is the feel-good factor of the glider. Those who want to break the 100 kilometre mark will stay in the air for about five hours (presumably they will not yet achieve a high average speed), and those who are aiming for the 200 kilometres will do so much longer. In parallel to their own development as pilots, many ambitious pilots switch to higher class gliders. This might sound like a logical progression, but it doesn't necessarily have to be like that.
In the NOVA Pilots Team (but not only there) there are a lot of pilots who have been very successful for many years and still "only" fly an EN/LTF B glider like the MENTOR or PHANTOM. The reason is the higher passive safety of an EN B wing. The other often quoted reason is the ability to concentrate. If a significant part of your attention is drawn to keeping the glider open and above your head, you are more likely to reach the point during the flight where you lose concentration. You will make a tactical error and go down.
To fly far, you need to fly for a long time. That means to delay your landing for as long as possible. If you can stay in the air for 10 hours, you will go a long way. If you are flying a glider that is simply "there" without you having to actively pay attention to it, the prerequisites for a long flight are given. Which wing category is the one that makes you feel most comfortable is, of course, a matter for each individual pilot. But it is perfectly possible that less (classification) is more (distance).