Line Service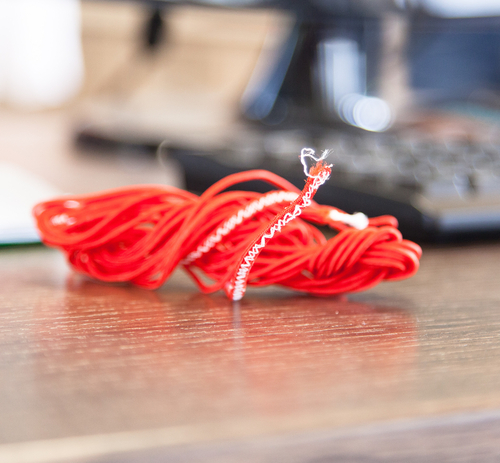 Line Service
Torn a line? Broken sheath? No problem: we will sew it for you! Please contact therefore info@nova.eu.
To replace the line, open the maillon with an appropriate tool, remove the defective line and thread in the new one. Because line length can change through use, we recommend doing a symmetry check after fitting the new line. Hang both risers at the same height on a fixed point and under light pressure, pull both the new and its equivalent line on the other side of the wing to compare whether they are equal length. If the difference in lines is greater than 10 mm, please contact your NOVA service partner. Tip: Having slightly asymmetric brake lines is less problematic than asymmetric main lines.
After changing the line, make sure that you check whether the lines run freely from the riser to the wing and whether the maillon has been closed correctly. If you are uncertain on anything, we recommend contacting your service partner.
Please check out docs.nova.eu for the current line plans.