We are XC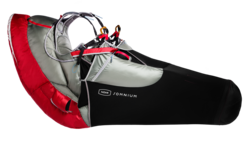 Rules & Prizes
NOVA is cross-country flying.
Cross-country flying is NOVA.
Discovering new things. Completing new routes. Conquering new way points – that is our mission. Become part of the adventure. Let your excellent XC journeys become part of our list of the best ever flights.
To take part in the NOVA Cup, participants need to have an account with, and publish their flights in, the XContest. Our system analyses the XContest and scoring happens automatically. It is important to use the correct paraglider name - our system will not recognise flights with incorrectly named wings. Duration of the competition is the cross-country season, not the calendar year.
The winner in each category is the pilot who has submitted the flight with the highest points on a particular model (PRION, ION, MENTOR, TRITON) in the XC season that has just finished. The prize is a harness (selected by the winner) from the current range of NOVA harnesses. We will contact the winner at the beginning of next year.
NOVA team pilots, staff, importers and dealers are excluded from the competition. NOVA today (which shows the best flights from one day) is excluded from the prizes. The cash alternative is excluded.