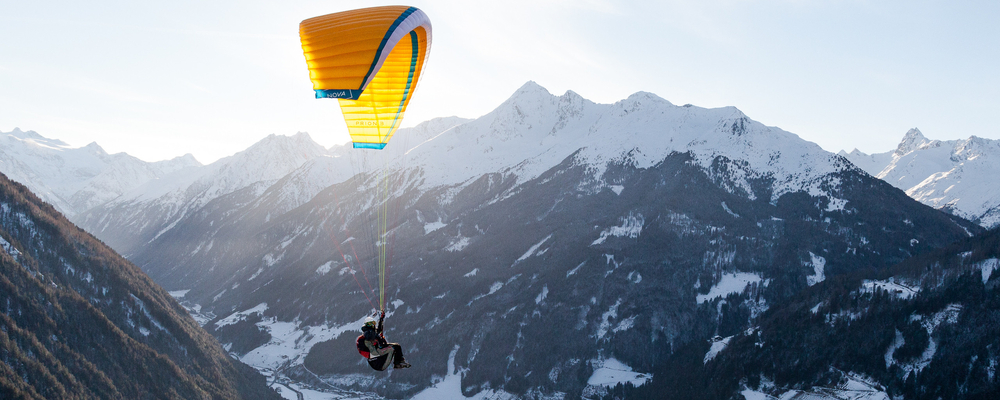 Review by Lucian Haas online:
"Pleasantly surprised" by the PRION 3
Paragliding journalist Lucian Haas Lucian Haas has published a review on the PRION 3. His conclusion: 
»The PRION 3 of NOVA pleasantly surprised me. [...] It is difficult to exhaust the potential of this wing. It's not true that you need an EN B after your first season if you want to fly cross-country. And the PRION 3 has great handling and a fun factor comparable to an EN B – with a high degree of safety.«
Read the whole report online (German)
For the new season, we introduce the limited PRION 3 Gold.
You can't see the video? Please check your browser plugins (AdBlock/Ghostery) if they block videos.